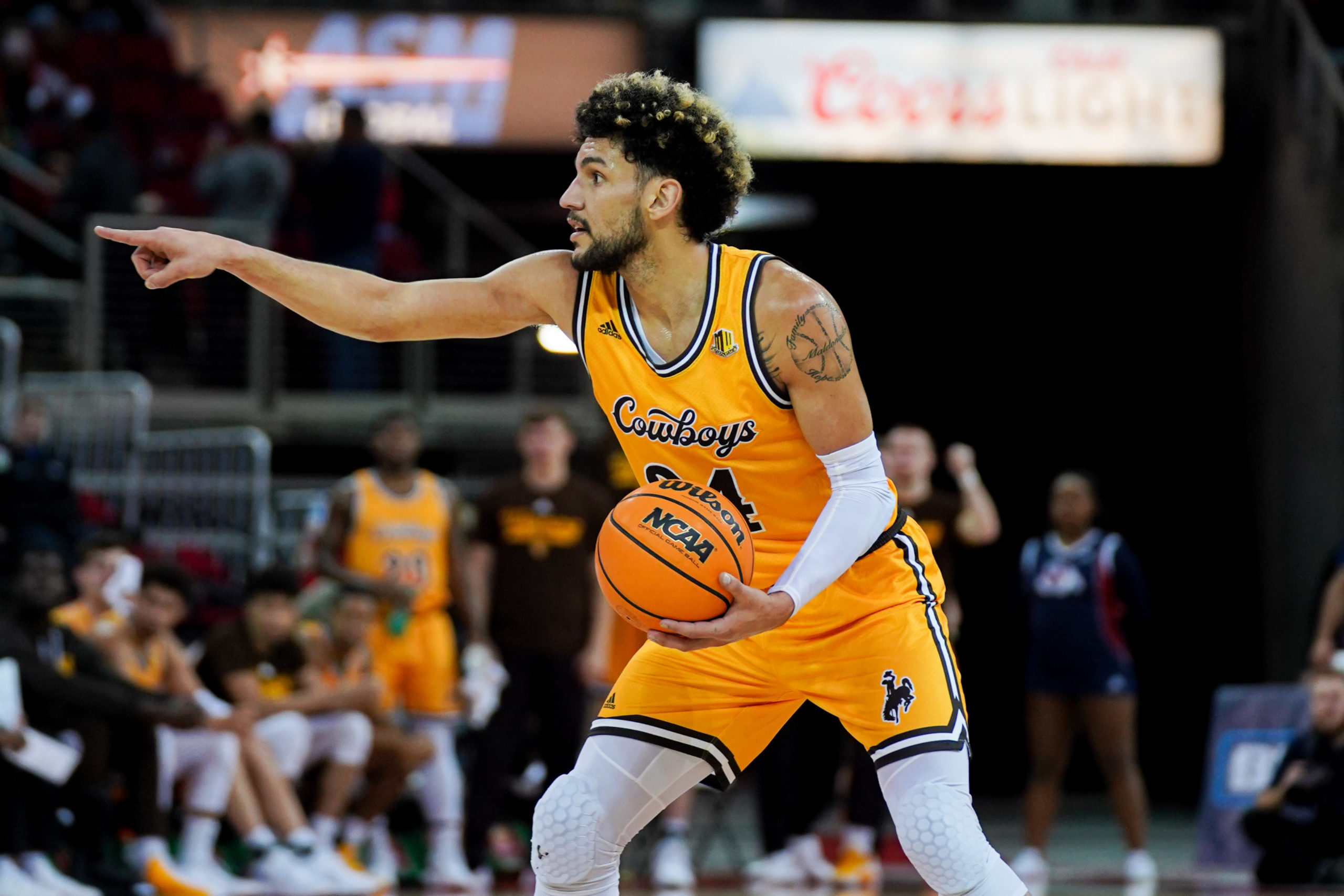 After a record setting career in the Brown and Gold, Hunter Maldonado is set to play in the Portsmouth Invitational Tournament this week in Portsmouth, Va. The Tournament features 64 of the top senior players in college basketball. Maldonado will open play with the K&D Rounds Landscaping team on Wednesday at 7 p.m. MT. The tournament will run from April 12-15.
Since 2016, Wyoming has had four players in the event along with Maldonado. Josh Adams played in 2016 with Hayden Dalton doing so in 2018 and Justin James in 2019.
The 64 players will be placed on eight teams that will play a tournament style format beginning on Wednesday and will run through Saturday.
The Portsmouth Invitational is the oldest amateur basketball tournament in the nation and is the only event dedicated to college seniors. Maldonado will have the opportunity to showcase his skills in front of NBA and international scouts. The top players in the event will also get an invite to the NBA Combine.
Maldonado finished his career with 2,158 points to rank third all-time in school history. He also is UW's and the Mountain West's all-time leader in assists with 630. He ranks eighth at UW in rebounds with 808 and is the only player in college basketball history to record over 2,000 points, have over 600 assists and grab over 800 rebounds.
He played in a school record 157 games along with a school record 144 starts. He recorded a career-high 36 points against New Mexico in the MW Tournament in his final game at Wyoming.
Maldonado also added 188 steals at UW for second all-time and made 558 free throws to rank second at UW.
Fans can follow live stats and watch the games by visiting www.portsmouthinvitational.com.
Let us know what you think!
Tagged:
Hunter Maldonado
Mountain West Basketball
Portsmouth Invitational
Wyoming Cowboys