Man sentenced to prison in sex assault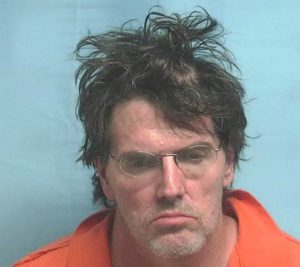 EVANSTON — An Evanston man has been sentenced to 2-1/2 to 7 years in prison after changing his plea to no contest in a case involving sexual activity with three different victims who were minors at the time.
In Third District Court on Tuesday, Jan. 28, Rodney William "Bill" Blakeman pleaded no contest to two counts of second-degree sexual assault and one count of taking immodest, immoral or indecent liberties with a child. The change of plea was the result of a plea agreement with the Uinta County Attorney's office.
Blakeman was initially charged in October 2019 with four counts of second-degree sexual assault along with the immodest, immoral or indecent liberty charge following an investigation by Evanston Police Department Detective Jake Williams into reports made by victims concerning incidents that occurred more than two decades ago between 1996 and 1999. All five charges were felonies and convictions could have resulted in up to 90 years in prison and $40,000 in fines.

The victims — all now adults — included Blakeman's family members as well as the child of one of Blakeman's former friends. At the time of the assaults, the girls ranged in age from 6 to 17.
Two of the victims spoke in the courtroom, including a woman who was 6 years old at the time of the assault. The woman said the assault had a profound impact on her life, leaving her struggling with chronic depression, anxiety and post-traumatic stress disorder.
Let us know what you think!
Tagged:
Evanston Police Department
Evanston Wyoming
Rodney William "Bill" Blakeman
Third District Court