Manager of Afton Bomgaars, Stephanie Palmer, wins ESGR award for her support for her employee who serves in Wyoming National Guard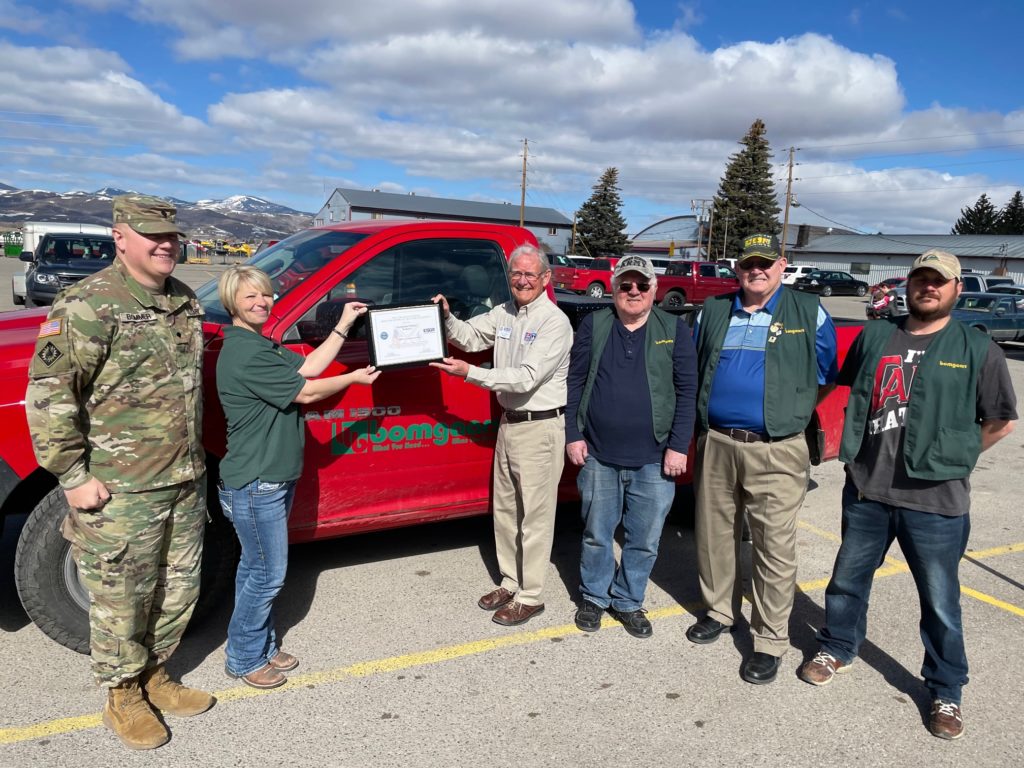 Manager of the Bomgaars store in Afton, Stephanie Palmer, earned the Employer Support of the Guard and Reserve (ESGR) award for her helping her employee in his duties as he serves in the Wyoming Army National Guard.
Specialist Britton Bommer works for the store and nominated his manager for the award as she is very accommodating to his busy schedule.
"The National Guard puts the schedule out there of when I will be drilling," Bommer said. "When I hand it in, it goes to Stephanie and she juggles the schedule."
He is also a single parent, so he balances the time he has with his kids plus his military schedule. He also says that a few months into his employment he was called to go to Washington D.C. for the events that happened earlier in the year.
"I was gone for 60 days," Bommer said. "It was just another thanks for making it work and rerouting the whole schedule because I was gone."
Palmer says her store has a very special spot for those who serve. It just a part of the culture of the store because her former boss served in the military as well.
"We love that," Palmer said. "We love their willingness to serve and protect us."

She says anytime Bommer is doing that, she will always be willing to make the schedule work. She also says this meant other employees have to step up and help when he has to be gone as she has three key specialists and he is one of them.
"They were wonderful to work whatever times I needed them to," Palmer said. "Cover weekends, things like that, open, close, I have to have key carriers or myself here, so sometimes it turns into a more than 40-hour week."
She says that can be hard, but says the store is like a family and so everyone is willing to support each other.
Bob Austin with the ESGR says this is what is called the "Patriot Award" and some even call it the "My Boss is a Patriot" award.
"It recognizes the relationship between the service member and their immediate supervisor," Austin said. "It is initiated by the service member and he writes up a report and submits that to the ESGR."
He says it is then reviewed to be sure it fits the criteria and then awarded to the supervisor. He says it is notable because it is the first level of awards from the ESGR.
"I think it's significant because it's initiated by the service member to his or her immediate supervisor," Austin said. "So, in my eyes that makes it special."
Bommer says this whole award is really a big thank you to Palmer and everyone at Bomgaars for always being willing to juggle his service schedule.
Let us know what you think!
Tagged:
Bomgaars of Afton
Wyoming Army National Guard