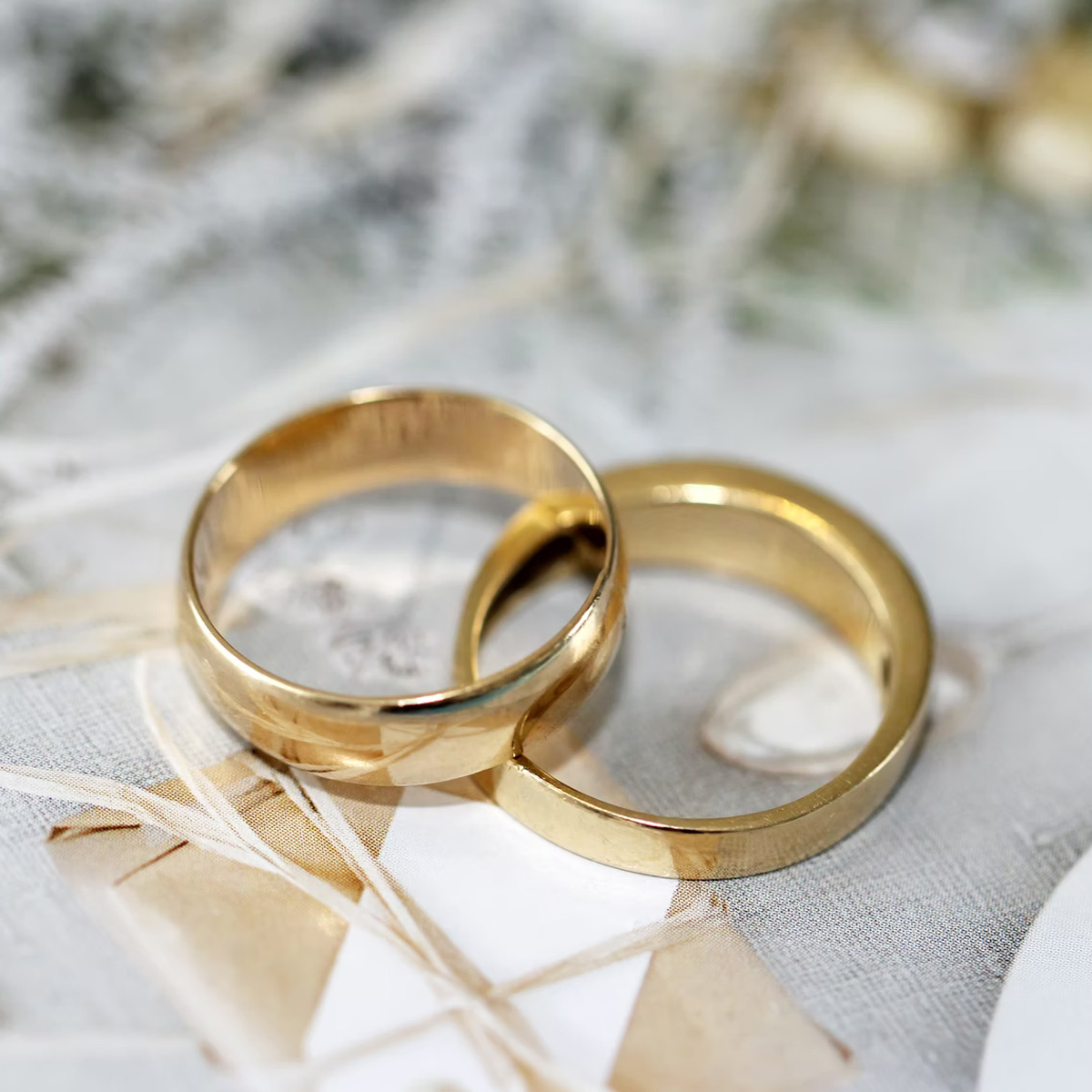 By Maya Shimizu Harris
Casper Star-Tribune
Via- Wyoming News Exchange
CASPER — Marriage for minors under 16 years of age is a step closer to being banned in Wyoming.
House Bill 7 — which would set the minimum required age for marriage without the consent of a judge at 18 and put sideboards around marriage for 16 and 17 year olds — easily cleared the Senate in a 23-7 vote on Thursday.
The House will now get another chance to vote on the bill to approve or reject an amendment that was added on the Senate side.
Minors aged 16 and 17 could get married if they have consent from a judge and a parent or guardian.
Under an amendment that Sen. Cale Case, R-Lander, brought on Thursday, they wouldn't need that consent if both parties are emancipated from their parents or if they meet the requirements for the right to contract. A minor has to meet several requirements to have the right to contract — being at least 16, homeless and managing their own financial affairs, to name a few.
The right to contract allows minors to enter into legally binding contracts for housing, employment and the purchase of a car, among other things — essentially th ings that one needs to be able to do in adult life.
Wyoming is one of eight states without a minimum age for marriage.
Current law in Wyoming suggests a minimum marriage age of 16, but there are provisions that make it so a person can be married at any age as long as they have the consent of a judge and parents or guardians, the bill's sponsor, Cheyenne Republican Rep. Dan Zwonitzer, said at a committee meeting last month.
There aren't many child marriages in Wyoming.
There was an average of 4,200 marriages licensed in Wyoming over the last 11 years, about 20 of which yearly involved someone who was 18 or younger, Guy Beaudoin, deputy state registrar of vital statistics, said during a committee meeting last month.
But Zwonitzer said that setting a minimum age is "extremely important to stop child marriage."
Zwonitzer sponsored a similar bill in 2018. Arguments in opposition to that legislation centered mostly around concerns about religious freedom.
"There are, as I think we all know, some religious sects who don't believe the government should be involved in marriage and setting that marriage age," Zwonitzer said before a committee last month.
The 2018 bill would have made 18 the minimum age of marriage without exceptions.
Though this year's bill is more flexible, voices of opposition have only gotten louder.
The Wyoming Republican Party sent out a Feb. 9 action alert email concerning the legislation, which included a link to an analysis of the bill by Capitol Watch for Wyoming Families.
"On it's face, this bill may seem harmless but there are concerns about constitutional rights that you need to form your own opinions about," the email says.
The linked Capitol Watch for Wyoming Families analysis says that "since young men and women may be physically capable of begetting and bearing children prior to the age of 16, marriage MUST remain open to them for the sake of those children."
The analysis goes on to add that the "sad fact that physical maturity often does not match emotional and intellectual maturity is an indictment of our modern educational system" but shouldn't be an "excuse to instantiate bad law."
It argues that the bill "denies parental rights," which includes the right of parents to "[guide] their own maturing children into the estate of Holy Matrimony."

Opponents of the bill also argued on the Senate floor Thursday that marriage among minors isn't a widespread problem in Wyoming.
"It looks like we're chasing a problem that really isn't there, and that makes me wonder why we're even bringing this bill, if there's some other unintended consequence that I don't really see," Sen. Bob Ide, R-Casper, said.
This year, lawmakers have brought forward numerous bills they say are meant to protect children from exploitation. Those range from bills to ban gender-affirming care for minors to legislation that would restrict school personnel from giving classroom instruction on gender identity and sexual orientation in certain grades.
Sen. Tara Nethercott pointed out that House Bill 7 is also meant to protect children from exploitation.
"We have certainly seen our fair share of bills come through this body that probably don't have the statistics to justify the time and effort for what we do in this chamber and in this building. That said, it's been clear to me this session, and in sessions before, that this body is committed to the protection of children from exploitation. And make no mistake, this is part of that conversation," Nethercott said, adding that Wyoming risks becoming a "harbor" state for exploitative marriages between adults and minors if the state doesn't put in place a minimum age requirement.
Sen. Lynn Hutchings, R-Cheyenne, had also brought forward two amendments for consideration, one of which would have loosened the bill's restrictions by allowing for marriages involving parties below the age of 18, as long as the marriage is endorsed by a judge and parents, Hutchings explained.
"Marriage in general, for some, that is, is not harmful, it doesn't inflict pain or suffering on anybody," Hutchings said. "If there is a pregnancy involved with the minors, without this amendment, we remove the couple's right to marry, bring up their child, with a father and mother present. There are groups here in Wyoming who prepare their sons and daughters to be married at a younger age. They are more mature and ready for this role."
Both of Hutchings' amendments were voted down.
Let us know what you think!
Tagged:
House Bill 7
Rep. Dan Zwonitzer
Sen. Cale Case
Wyoming marriage for minors