Men allege human trafficking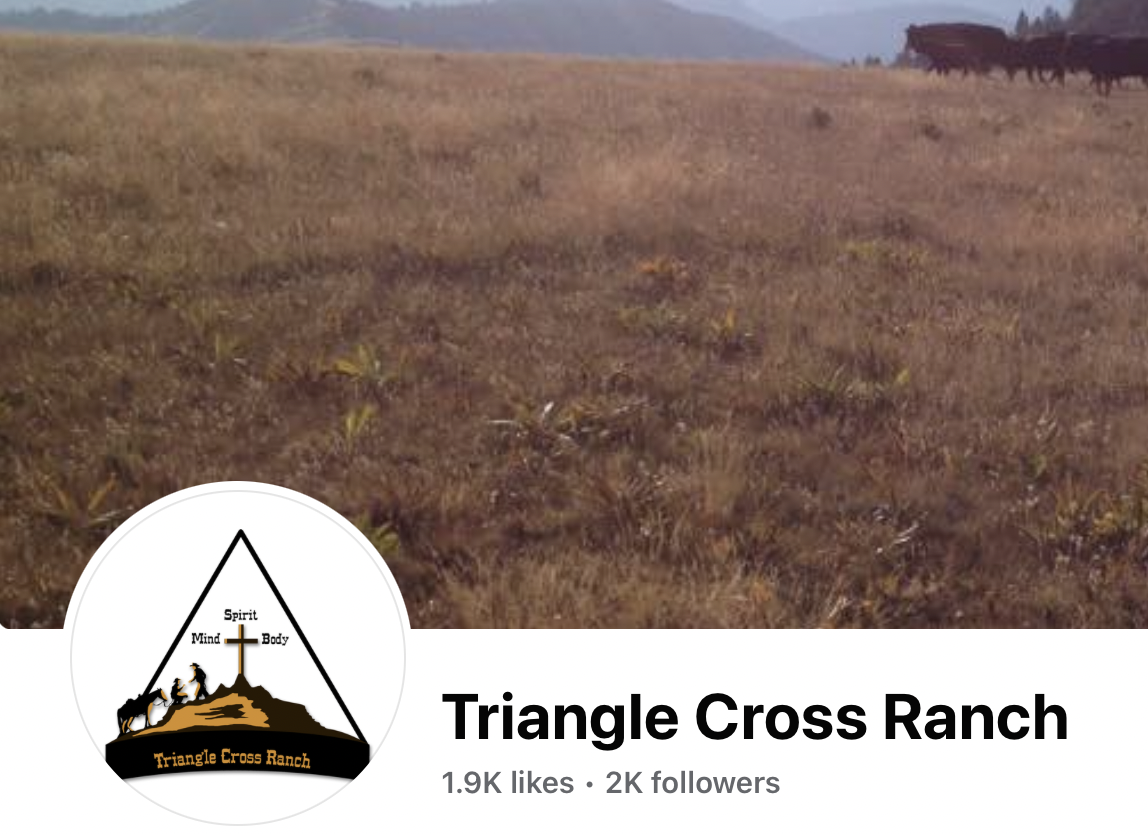 • The two say they were sent to Triangle Cross Ranch for forced, unpaid labor
By Sofia Saric
Casper Star-Tribune
Via- Wyoming News Exchange
CASPER — Two men allege they were human trafficked to Triangle Cross Ranch in Powell — which claimed to offer various kinds of therapeutic interventions for troubled children — for forced and unpaid labor. 
On Oct. 27, Andrew Lewis and Andrew Unruh filed the federal complaint for violations of the "Trafficking Victims Protection Act" against Triangle Cross and eight other involved parties. 
Lewis and Unruh "were promised therapy and a brighter future," attorney Brice M. Timmons told the Star-Tribune. "Instead, they were forced to labor in abusive and illegal conditions." 
"We hope these lawsuits can bring them some form of justice for the years of trauma that they have suffered," he said. 
The act, which was first created in 2000 by Congress, "takes an expansive view of trafficking ranging from violent coercion into the sex trade to the use of psychological, financial, and legal means to frighten individuals into providing labor without compensation," the filing states. 
In the United States, the "troubled teen industry is a predatory industry," which they allege promises "too-good-to-be-true" therapies and educational instruction to children with mental, emotional and addiction issues, according to the suit.  
Triangle Cross Ranch allegedly sold itself as a place where troubled teens could grow, but instead, "plaintiffs and others similarly situated were transported to Wyoming, often through legal kidnapping…and forced to work in unfathomable conditions while receiving little to no formal education, behavioral treatment, or therapy," the ruling states. 
What happened 
When Lewis and Unruh arrived at Triangle Cross Ranch, they were allegedly immediately subjected to a "jail-style strip search," the filing states. 
Lewis was 14 years old and was a resident at the ranch for 114 days in 2014. Unruh was there for 163 days from 2013 to 2014, but his age at the time was not listed. 
They were allegedly forced to watch the 2003 film "Holes" starring Shia LaBeouf, "which is a story about a wrongfully convicted boy who is sent to a brutal desert detention camp where he joins the job of digging holes for some mysterious reason without the chance of escape or freedom in sight," according to the filing. 
Then, they were immediately subjected to forced labor and subjected to or threatened with assault and battery, food and sleep deprivation, physical punishment and emotional abuse, the filing states. 
Unruh and Lewis were allegedly housed in rudimentary uninsulated sheds, called "Wilderness Level," where they were forced to urinate into jugs and "defecated wherever they could." 
Lewis was allegedly forced to complete a laundry list of labor, which ranged from packaging coffee for Mystic Monk Coffee (who is also listed as a defendant in the lawsuit) to operating as a "human traffic cone" during the spraying of chemicals in fields, the filing states. 
Unruh alleged more of the same. 
They allege they performed this labor in hazardous conditions, "causing numerous injuries and even frostbite." 
Unruh and Lewis assert they are entitled to $16.31 per hour of labor for the first 40 hours per week and $24.47 per hour for every hour afterwards, and they are demanding a jury trial. 
They also argue that they should be awarded at least $780 per day due to their injuries, their being minor children and family distress. They also want to recover any sums that Triangle Cross Ranch was paid for their residency, the filing states. 
Triangle Cross Ranch's past 
Triangle Cross Ranch has since been rebranded as Sunlight Mountain Cattle Ranch, LLC, according to the corporation's website. The place is described as "a unique ranch providing your 10-17 year old son with an experience that will change his life forever." 
And this isn't its first rebrand, according to the lawsuit. 
The owners first established Mount Carmel Youth Ranch, "which had a history of problems" in 1997. They later changed the name of the facility to Triangle Cross Ranch. 
Clint Hanes, a spokesperson for the Wyoming Department of Family Services, told the Star-Tribune that the ranch was licensed from August 2014 to August 2023. The principals withdrew their application for renewal in August following a licensing denial by the Department of Family Services. 
"Triangle Cross Ranch is not currently licensed by the Department of Family Services," Hanes said. "…TCR cannot legally operate in Wyoming as a substitute care provider without being licensed or meeting a statutory exemption." 
Prior to 2014, the Triangle Cross Ranch operated for nearly two years without a license from the Wyoming Department of Family Services, the ruling states. 
Park County District Court ultimately ordered the owners to stop operating an uncertified caring facility, a Wyoming Supreme Court ruling shows. 
The owners appealed this decision to the Wyoming Supreme Court, but they lost that appeal. 
"The reality is that healthy people do not pay for the privilege of stacking hay," the Wyoming Supreme Court ruled. 
Unruh and Lewis are one of many who have filed lawsuits against Triangle Cross Ranch. A group of people filed a class-action lawsuit against it and another ranch with a similar business model: Trinity Teen Solutions. 
Trinity Teen Solutions took a several month hiatus from accepting children on Oct. 29, 2022, but it maintained its DFS certification, Hanes told the Star-Tribune. 
In May, the owners  "subsequently made a decision to close their facility and concede their DFS certification," Hanes said. "To our knowledge, TTS is not currently providing services to youth." 
U.S. District Court Judge Scott Skavdahl denied class-action status last year, but that decision was appealed and resolved in the plaintiff's favor on Oct. 31, court filings show. The United States Court of Appeals for the 10th Circuit held that the district court applied the incorrect legal standards in its class-action analysis, vacated the order denying certification and sent the case back to the district court for further proceedings. 
Triangle Cross Ranch was also involved in another lawsuit in 2020, but it was dismissed.
Let us know what you think!
Tagged:
Andrew Lewis
Andrew Unruh
Clint Hanes
Mount Carmel Youth Ranch
Mystic Monk Coffee
Powell Wyoming
Sunlight Mountain Cattle Ranch LLC
Triangle Cross Ranch
Trinity Teen Solutions
Wyoming Department of Family Services