Missionary Life in Western Wyoming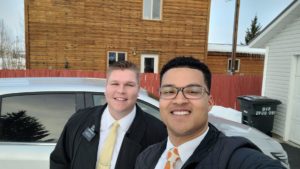 Missionaries for the Church of Jesus Christ of Latter-day Saints donate eighteen months to two years of volunteer service and ministry work. They can be called to various places all over the globe, including western Wyoming.
SVI Radio recently sat down with two missionaries of the Church currently serving in Afton, Elder Monroe and Elder Robin, to discuss what life is like for them here during their mission. Listen to the entire conversation below.