By Leo Wolfson, Cody Enterprise
Via- Wyoming News Exchange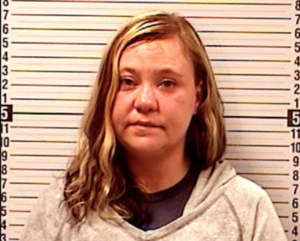 CODY — At least four more people have been recently arrested and are facing charges for their connection to the William "Bill" Lee meth distribution ring.
One recurring consistency that has shown up in a number of affidavits in relation to the Lee meth ring is an alleged pervasive culture of intimidation, threats and strong loyalty to Bill Lee. 
Taryn Kokkeler, Sean Randolph, Sara Sanchez and Robert Pedro have now been added to the fold as part of a wide-sweeping criminal investigation that started in November 2016.
Sanchez, 24, who has pleaded not guilty to conspiring to deliver meth, is accused by a confidential source of threatening the source with a pink gun around 20 times. In one occasion that person said Sanchez brandished that weapon against the source, forcing the person into an SUV, which was then driven to Lee's shop off County Road 2AB in Cody. 
When they arrived at Lee's business, the source said Lee demanded $1,000 be paid in a week, and he would "send other people" after the person if he or she could not pay up. The source said they owed Lee anywhere from $4,000-$10,000 at that time. 

According to Wallace, Sanchez sold a total of seven grams of meth to undercover informants in 2016, was alleged by other sources to have been a distributor for Lee and was seen by witnesses holding large quantities of meth.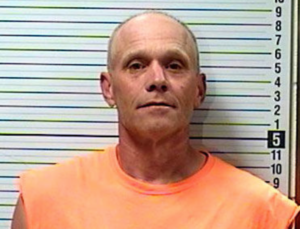 Lee is alleged to have been a hub in a major Bighorn Basin distribution network, buying pounds of meth from alleged Colorado meth source Brian Bland, 42. He was allegedly found holding just over 30 grams of meth when he was arrested with his wife, Wendy Lee, late last winter in Casper. The two were en route to meet up with Bland who was found with 1.5 pounds of meth that day.
Bill Lee was sentenced to 11 years in prison while his wife received 3-5 years of incarceration earlier this year. Bland was described as the highest member of the drug conspiracy and received 15 years of prison.
Lee divulged a significant amount of information on the four recently charged suspects in talking with authorities while in custody and before sentencing in August 2018.
He said he sold a total of about 116 grams of meth to Sanchez and confirmed her use of the pink gun, which he said she kept in her apartment and vehicle.
According to Wyoming Department of Criminal Investigations Agent Chris Wallace, an informant said Randolph referred to Lee as "the dude" while Pedro directly described him to authorities as his "business partner" and "like family to him."

In February 2017 Pedro engaged in conversation with confidential informants about selling meth, but was only able to supply Adderall and Clonazepam at that time.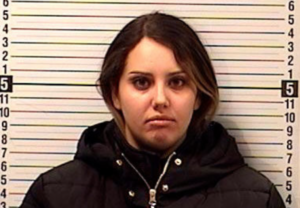 Despite his apparent affinity for Lee, Pedro, 38, told authorities during an August 2017 questioning he knew all the "big guys" in the Lee organization and would direct agents to those suspects.
Lee confirmed he sold a total of 14 grams of meth to Pedro.
Pedro is still facing separate charges for leading police on a high-speed chase through Ralston during which he said he was on LSD.
In the alleged meth ring case Pedro is facing up to 40 years in prison and $50,000 for delivery and conspiracy to deliver meth.
Randolph, 51, is facing the same charges. 
He first came to Washakie County Sheriff deputies' attention in July 2017 when he was mentioned by a meth purchaser as having introduced that individual to Lee. 
Informants told authorities they saw Randolph perform a meth transaction in Lovell.
A source of information told Wallace, Randolph and Lee had also conducted a transaction for a "couple" ounces of meth somewhere on the Emblem Highway between Cowley and Lovell, stashing the meth in a bush, an act they appear to have performed with some frequency in the past, according to court documents.
In undercover operations enacted during their investigation, DCI agents observed Randolph meeting with Lee at several places throughout Cody and at the Wind River Casino in Riverton.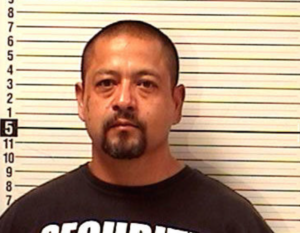 Wallace said coded phone calls intercepted between Lee and Randolph, who was addressed as "toolbag" in Lee's cell phone, alluded to the sale of meth. Lee also had discussions with Randolph about paying back debts to Lee.
Lee told authorities he became acquainted with Randolph when he came to work for Lee at his Lee Plumbing and Heating business. Lee said he ended up introducing him to a larger client base.
According to court documents, Lee said he sold seven ounces of meth to Randolph, who still owed him $1,100 when Lee was arrested. 
Randolph was arrested on an unrelated meth possession charge in Hot Springs County in March and was arrested by Cody police for his involvement with Lee in June. 
Kokkeler, 33, is alleged to have purchased a half pound of meth from Amy Lopez, who is also facing charges for her accused involvement in distributing meth with Lee.
Like Lopez, Kokkeler is alleged to have taken at least one "drug run" with Lee. 
Lee said Kokkeler joined him in a drive down to Cheyenne near the beginning of 2018 to buy a pound of meth from Bland. He said Phillip McGuire, 50, who received a 10-year sentence for distributing meth in association with the drug ring, was also at the meet up.
Kokkeler later confirmed to agents in October 2018 the meet-up did happen and Bland "did not want her around" or "seem like a good man."
During that trip Lee said Kokkeler became upset when he refused to drive across the Colorado border to buy marijuana from a dispensary.
Kokkeler had an arraignment hearing before Judge Bill Simpson on Friday, in which she requested adjusted bond conditions to attend a Mumford and Sons concert in Denver.
Simpson denied the request, describing Colorado as "a mess" due to its legalization of recreational marijuana.
"Those concerts have become a mess, you're going to be exposed to it (marijuana)," Simpson said. "I don't have any faith as to what may happen down there."

Kokkeler was arrested on an unrelated charge of intent to distribute meth, pleading guilty to possession of 7.5 grams of meth, baggies and a scale in January 2018. Authorities intercepted a conversation on Lee's phone where he told an unnamed individual he had bonded her out of jail for that crime.
Lee told authorities he sold her about 10.5 grams of meth per month for about year and sold her a ¼ ounce of meth on five occasions.
She is facing up to 60 years in prison and $75,000 in fines on two counts of intent to deliver meth and one count of conspiracy to deliver meth. 
Let us know what you think!
Tagged:
Robert Pedro
Sara Sanchez
Sean Randolph
Taryn Kokkeler
William "Bill" Lee meth distribution ring