More freezer space at the Afton Pantry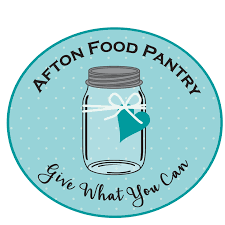 The Afton Food Pantry will soon have double the freezer space due in part to a grant received from Wyoming Community Foundation.
Afton Food Pantry is a nonprofit organization serving the communities of Cokeville- Grover with free food assistance. Afton Food Pantry has worked to assist any individual in need of food free of charge and believes funds received will strengthen the work being done. The Pantry currently serves over 15 different individuals every Thursday. To date over 524 families have benefited from the Pantry.
"Having more freezer space will make a huge difference for us at the Pantry. It couldn't have come at a better time as 13 4H fair animals were donated and we were trying to figure out how we could store such amazing donations."- Sierra Mitchell. Community member, Violet Sanderson, says the Afton Food Pantry's projects have been incredibly positive to the community. The Pantry has not only helped those individuals who come every week but also assists families with clothing, baby items, holiday dinners, and more. They are a vital part of bettering our community and we are lucky for all they continue to do for our valley.
To learn more about the Afton Food Pantry or to donate, visit aftonfoodpantry.com or contact Sierra Mitchell at 887-3663 or aftonfoodpantry@gmail.com
Tagged:
Afton Food Pantry
Sierra Mitchell
Violet Sanderson
Wyoming Community Foundation