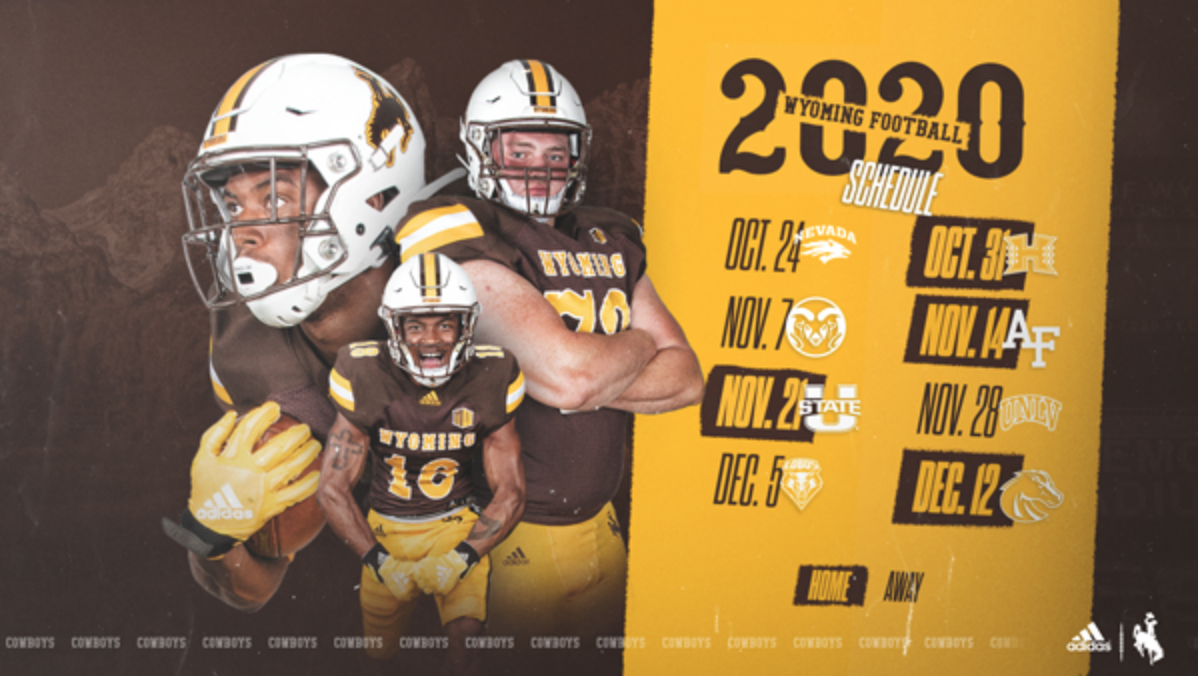 One week after announcing the conference would restart their fall football season, the Mountain West Conference released a revised schedule with games starting on October 24.
The Wyoming Cowboys will begin the re-started 2020 campaign on the road in Reno, Nevada where they will take on the Wolfpack. The following weekend the Pokes will be at home as they face the Hawaii Rainbow Warriors. This game is the one real change to the schedule created over the summer as the Cowboys will now host Hawaii instead of San Diego State. This is also the first time since 2018 that Wyoming will have a chance to win back the Paniolo Trophy, a traveling trophy between the two schools.
On November 7 will be the battle for the Bronze Boot as as UW travels to Fort Collins, Colorado to face the Rams. This will be followed up by a home game against the Air Force Academy on November 14.

The Battle for Bridger's Rifle will take place in Laramie on November 21 as Wyoming hosts the Utah State Aggies. This will be followed up by a trip to Las Vegas to see the Rebels on November 28.
Wyoming will wrap up the season with a game in Albuquerque to take on the Lobos before a huge home game on December 12 against the Boise State Broncos. The top two teams in the conference in terms of winning percentage will face each other in the MWC Championship on December 19.
TO SEE THE FULL MOUNTAIN WEST FOOTBALL CONFERENCE SCHEDULE CLICK HERE.