Murder Trial underway involving New Zealand Sheep Shearer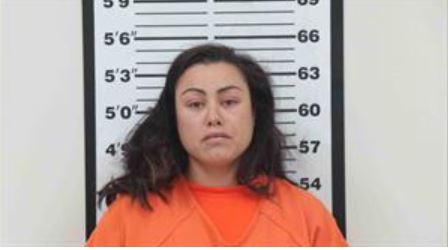 • Monique Sullivan facing 2nd degree charges.
The murder trial involving a sheep shearer from New Zealand began Monday in Kemmerer. Monique Sullivan had previously been charged with second degree murder following the stabbing death of a co-worker on a sheep farm in southern Lincoln County. The trial began Monday morning with jury selection and has proceeded this week.
Sullivan was in Kemmerer with a traveling group of sheep shearers from New Zealand. Early in the morning on Monday, February 20 Lincoln County Dispatch Center in Kemmerer received a call that a man had been stabbed at 1560 County Road 310. The victim, later identified as Andrew Jacob Moore, was transported to South Lincoln Medical Center where he succumbed to his injury, specifically a deep stab wound to his left side.
Shortly after the incident, it was reported that Sullivan was transported to South Lincoln Medical Center following a self-inflicted knife wound to her wrist. While in the hospital, Sullivan stated that she had stabbed Moore. She was placed under arrest and later transported to the University of Utah Medical Center for more comprehensive medical treatment. Shortly after, she was transported back to Kemmerer where she has been in custody since at the Lincoln County Detention Center. Shortly after, Sullivan's bond was set at $500,000.
On Wednesday, March 23, Sullivan pleaded not guilty to the murder charges against her.
"We expect (the trial) to go on through this week," said Lincoln County Sheriff Shane Johnson. "So we have some resources tied up down there to make sure we can facilitate that. This is the end point of the entire investigation. We get called one night and this is where it all culminates."
SVI News will report on the outcome and the jury's decision at the conclusion of the trial.
Let us know what you think!
Tagged:
Andrew Jacob Moore
Kemmerer Wyoming
Lincoln County Courthouse
Monique Sullivan
Sheriff Shane Johnson
South Lincoln Medical Center
University of Utah Medical Center