Musical Theatre should feel like home for high school students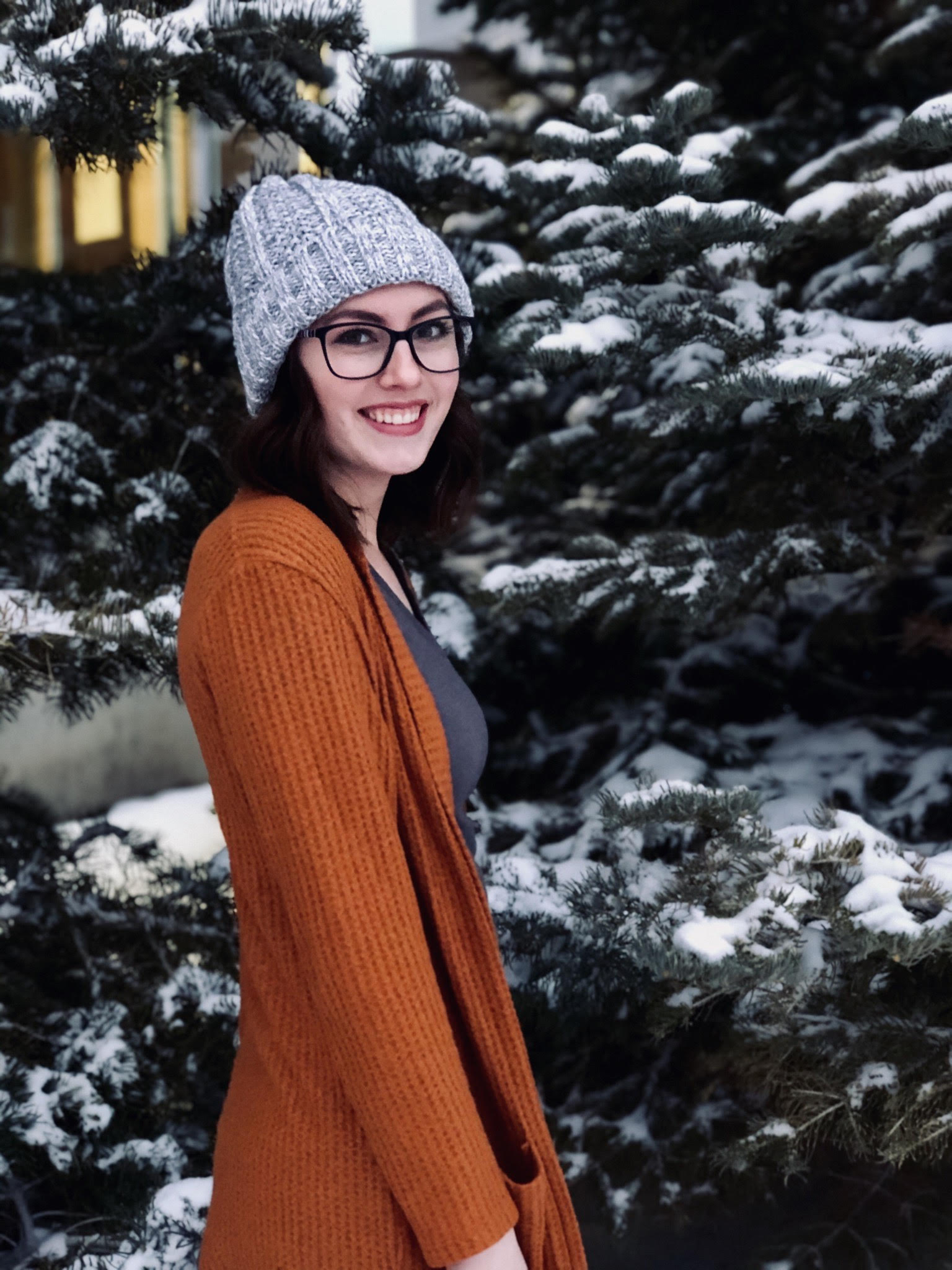 Lynzi McAdams is in her first year as a Special Education Aide and the Musical Director at Star Valley High School.
Born in Las Vegas, Nevada, Lynzi is the youngest of four children and loved growing up in a smaller community. Her family has lived in Wyoming since she was 10 years old when they moved to Green River after living in a variety of other locations.
Lynzi married her husband, Tyler, in March of 2020, and the couple are expecting a baby boy in April and they are very excited about their growing family.
Tyler's family lives and works in Star Valley. They knew they wanted to make their home close to family, so LCSD2 seemed the perfect place to begin their careers while Tyler finishes a degree program on line.
When Lynzi learned about the job opening of musical director at SVHS, she had to jump on it. She had heard the program was excellent, and she was excited to be part of it.

"When I was in high school, I remember always relying on theatre," said Lynzi. "I had some amazing directors who were so supportive and made everyone feel like they were wanted and loved no matter what. My last high school musical, my director took all the seniors on the stage and asked us to close our eyes. As he talked to us, he asked us to envision our last audience — how we felt, and how we were able to impact their lives just a little bit through our performance.
I remember it being really emotional, especially when he asked us to take a final bow and say thank you — thank you to the audience for allowing us to share with them our performances. At that moment, I knew that I wanted to continue to share my love of theatre. Not only was it such a fun experience, but it impacted my life in ways I never thought it could. It was home. I loved being able to share my story and being able to impact other people's lives. I wanted to be that person for students, as my director was that person to me."
After high school, Lynzi attended Western Wyoming Community College and majored in Musical Theatre. Lynzi feels that attending a smaller community college gave her more opportunities to be involved because instruction was individualized and classes were small. She was inspired by supportive directors and determined to teach theatre somehow.
"I have always loved theatre," exclaimed Lynzi. "Music and theatre have been part of my life for as long as I can remember. I loved the feeling of being on stage and being able to portray different characters throughout the years. I had directors and teachers who majorly impacted me in my life, and I wanted to be able to do that for other kids. It was a place where I felt wanted and safe, and I wanted to provide that for other kids, as my directors did for me."
Lynzi hopes to stay in Star Valley doing exactly what she is doing. Though Tyler's schooling may take them away for a short time, she hopes they will be able to return if that happens. "Being the musical director is my dream job! It's not easy, but seeing the joy of the students and watching a show come to life is my favorite!
"Everything that has been happening in my department and in the school district has been great," said Lynzi. "I really appreciate how willing everyone is to help. I love how everyone works together and takes care of each other here.  I love it!"
Let us know what you think!
Tagged:
LCSD No. 2
Lynzi McAdams
Special Education Aide
Star Valley High School
Western Wyoming Community College