New bill could allocate severance tax dollars to roads, colleges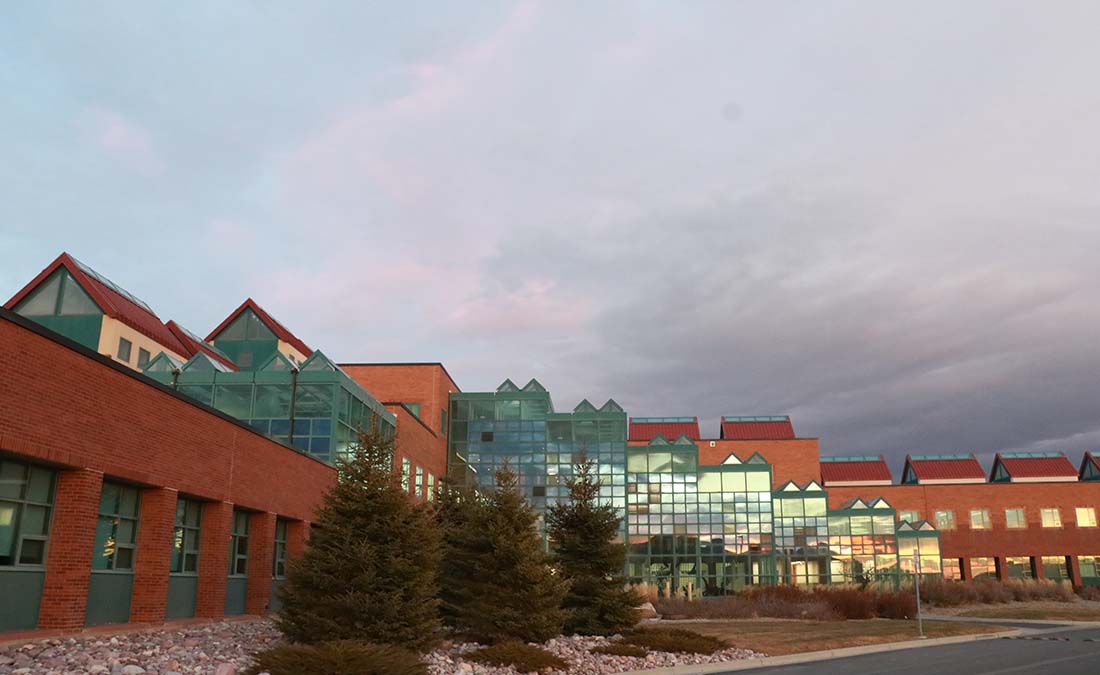 By Stephen Dow
The Sheridan Press
Via- Wyoming News Exchange
SHERIDAN — Two "chronically underfunded" pieces of Wyoming infrastructure could receive a significant financial boost from a bill passed out of the Wyoming Legislature's Transportation, Highways and Military Affairs committee Monday.
The bill, written by Rep. Jerry Obermueller, R-Casper, diverts 1% of the state's severance taxes from its Permanent Mineral Trust Fund to two pieces of critical infrastructure: the state's roads, managed by the Wyoming Department of Transportation, and its community colleges.
"This bill is a 'first things first' bill in my view," Obermueller said. "It's a good idea to invest money… but first priority is taking care of our foundation: the industries that have taken us this far… Recycling those tax dollars back to the business community (through investment in roads) … and investing in an educated workforce … is a great way to maximize the leveraging potential of those dollars."
Currently, 1% of the severance taxes amounts to roughly $87 million a year, Obermueller said. Starting in fiscal year 2023, WYDOT would receive 70% of that amount — or roughly $60.9 million, according to current estimates — while community colleges would receive the remaining 30%, or roughly $26.1 million.
The dollars for community colleges would be distributed based on a formula accounting for enrollment, square footage and other factors with the most dollars going to the state's largest colleges in Casper and Cheyenne, according to committee co-chair Sen. Bill Landen, R-Casper. The dollars for roads would be spent at WYDOT's discretion based on its spending priorities.
The colleges and roads are "chronically underfunded," Landen said, and representatives of WYDOT and the state's community colleges say the infusion of cash provided through the bill would go a long way toward resolving this issue.
WYDOT is currently funded primarily through federal money, fuel tax revenues and other fees. According to estimates provided last year, WYDOT was facing a funding shortfall of $354 million a year, including $103 million less than what is needed to preserve the state's roads and bridges.

While the recently passed federal Infrastructure Investment and Jobs Act bill looks to bring an extra $113.34 million to WYDOT each year, including $93.06 million for the preservation of roads and bridges, the department is still facing a yearly shortfall of roughly $245.44 million, according to Reiner.
Reiner spoke favorably of Obermueller's bill, which was passed on a 8-3 vote by the committee.
"It seems like it's sustainable, long-term and flexible — all of which are important terms to us," Reiner said. "…It would go a long way toward meeting some of the funding priorities that were identified."
The Wyoming Community College system has its own set of funding challenges, according to Casper College Trustee Kathy Dolan.
Unlike K-12 schools, colleges are not granted an External Cost Adjustment, which is money approved by the Legislature to help school districts balance their budgets in the face of rising costs. This means colleges are primarily reliant on tuition and taxes levied within each college district but this often isn't enough to make ends meet.
"Tuition has increased quite a bit in the past few years, but tuition increases and all of the other resources are really not enough for us to keep up with our external costs," Dolan said.
Dolan later said an additional source of funding for colleges, such as the one presented in the bill, would be "superb."
Severance taxes are a state tax imposed on the extraction of non-renewable natural resources such as oil and natural gas. Currently, two-thirds of all severance tax collected is invested into the state's Permanent Mineral Trust Fund and the Common School Permanent Land Fund. The funds are inviolate, which means the dollars invested within them cannot be spent but interest income from the school fund goes to the public schools.
At least one committee member, Sen. Dan Furphy, R-Laramie, was concerned about reallocating dollars originally reserved for investment and public school funding to other destinations.
"I would like to help the department of transportation for sure, and I would like to come up with a funding source, but I'm not sure this is the right way to do it," Furphy said. "I'm also concerned about taking funding from K-12 education and funding the community colleges."
Obermueller argued his bill would not have a substantial impact on the state's investments, or on K-12 education funding.
"That (school) fund is being funded to a large degree, and it's growing just by the value of the stock market itself," Obermueller said. "Taking this money out of there is not going to decrease the value of this fund over time because it has its own energy…and its own funding source."
Landen voted in favor of the bill and said it made sense as a way to protect critical state infrastructure.
"I think the investment in a couple of things that really need it might be in order right now," he said.
Let us know what you think!
Tagged:
Permanent Mineral Trust Fund
Wyoming communityi colleges
Wyoming Department of Transportation