New record: More than half a million people boarded planes at Jackson Hole Airport in 2021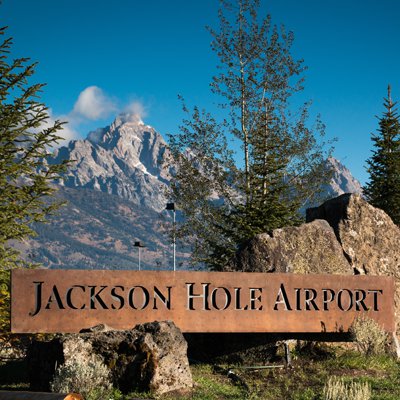 JACKSON (WNE) — More than half a million people flew out of Jackson Hole in 2021 — a new record for Jackson Hole Airport.
In the past few years, massive crowds have descended on the Greater Yellowstone Ecosystem. Enplanements at the airport — a count of the number of people boarding planes — hit 508,838 in 2021.
Yellowstone National Park recorded over 4.8 million recreational visits in 2021, a 28% jump from the year prior, though WyoFile reported Friday that the way visits were counted this year may have overestimated the number of actual visitors to the park by 900,000. That would put visitation to the world's first national park just under peak 2016 levels.

Grand Teton National Park had not yet released its complete figures for 2021 by press time but announced earlier this year that, by September, it had already surpassed its busiest year on record — 2018 — which saw 3,491,151 recreational visits. By September, the park had seen 3,493,937. By November, that number had climbed to 3,833,000, Grand Teton Chief of Staff Jeremy Barnum said.
"So we know that 2021 was a record-breaking year," Barnum said.
Airport Director Jim Elwood said that most of the growth at the airport has occurred in the winter and off seasons.
Let us know what you think!
Tagged:
Grant Teton National Park
Greater Yellowstone Ecosystem
Jackson Hole Airport
Yellowstone National Park