NEWS BRIEFS for Monday, July 22, 2019
Counties could lose millions in Cloud Peak taxes
GILLETTE (WNE) — Campbell County could potentially lose out on more than $30 million in unpaid mineral production taxes from Cloud Peak Energy after a federal bankruptcy judge's decision Thursday.
Judge Kevin Gross ruled that Campbell and Converse counties don't have first priority when it comes to collecting those unpaid taxes, which will make it very difficult for the two entities to get what they're owed.
"Neither Campbell County, Wyoming, nor Converse County, Wyoming, holds any lien, interest or claim on and in respect of ad valorem taxes, gross proceeds taxes or any other amounts owed" by Cloud Peak to either of the counties that constitutes a debtor in possession permitted prior lien, Gross wrote.
Campbell County Commissioner Mark Christensen said Cloud Peak had secured DIP financing, meaning there were creditors who were willing to finance the company through its bankruptcy. The judge ruled that the DIP has priority over the county, meaning that the $8.3 million Cloud Peak owed the county as of May 10 for production in the second half of 2017 is pretty much "off the table" now.
Assuming that Cloud Peak's production remained the same in 2018 and 2019, Christensen said the company could potentially owe the county more than $30 million in total, and "the chances of us collecting anything on that are slim to none."
He said he wasn't surprised by the ruling because Wyoming law doesn't allow for counties to attach a priority lien claim on unpaid taxes.

———
Cheyenne synagogue on alert for possible security threat
CHEYENNE (WNE) — The Mount Sinai Synagogue congregation is facing a possible security threat, officials there announced last week on their Facebook page.
"We start today with something very serious," board President Dave Lerner wrote. "Last Thursday, the FBI notified Wyoming Department of Homeland Security that a man was due to be released from the VA hospital. The man had talked about joining far-right groups and shooting up a synagogue, but not specifically Mount Sinai.
Members of the synagogue met with representatives from the Cheyenne Police Department, the Wyoming Department of Homeland Security and the U.S. Department of Homeland Security a few weeks ago following the events of a synagogue shooting in San Diego in late April, Lerner told the Wyoming Tribune Eagle on Friday. 
Following Bauman's release from the Cheyenne VA, the FBI put out an alert about him, letting people know that he had discussed potentially joining an alt-right group and shooting up a synagogue. The Wyoming Department of Homeland Security contacted Lerner, letting him know about the possible threat.
Officials at the synagogue exchanged a number of emails back and forth with CPD, and they arranged to have officers sitting in marked police cars outside the synagogue during last Friday night's and Saturday morning's services, with the officers parked across the street and in front of the building.
"We really appreciate the help that the Cheyenne Police provided us," Lerner said. "Nothing happened during our services last week, thankfully. We don't feel this issue reflects the people of Cheyenne, though."
———
Man sought in $50,000 burglary arrested
JACKSON (WNE) — Deputies arrested Michael Lynch on Friday afternoon after they found him hiding under his girlfriend's bed in East Jackson.
Lynch was wanted on a felony warrant for skipping court on burglary and theft charges.
A nationwide warrant for his arrest was issued last week, and Teton County Circuit Court Judge James Radda issued a $100,000 warrant Thursday because Lynch skipped court again, records state.
Teton County Sheriff's Office deputies said Lynch has been living in Driggs, Idaho, but they spotted his truck at Agatha Teti's residence Friday morning, and they ended up arresting both of them.
Teti's official charge is accessory, a felony.
Lynch, a local contractor, was arrested in late June because police suspect that he stole $50,000 worth of items from his landlord's house while the homeowner was out of town.
Police have since connected Lynch to unsolved burglaries from 2018, Platt said.
"We ran a search warrant in Idaho and identified another three victims," Platt said.
Deputies have recovered more stolen property from Lynch's storage unit, they said.
Lynch originally became a suspect after his former landlord returned home from an extended trip and noticed several high-dollar items missing from his Jackson house.
In June, the 36-year-old was caught selling the landlord's stolen coins in Idaho Falls, records state.
Deputies believe Lynch stole high-dollar silver and gold coins, pills, computer hard drives, computer software, family memorabilia from the U.S. Military Academy at West Point, jewelry — including the victim's deceased wife's wedding ring — artwork, musical instruments, Navajo rugs, radio equipment, a rifle, and two pistols.
———
Man pleads not guilty in meth sting
RAWLINS (WNE) – Albert M. Contreras, one of two Rawlins residents caught with almost a quarter pound of methamphetamine in April, pleaded not guilty to a series of felonies on Thursday in Carbon County District Court.
The 35-year-old Contreras and Andrea Dawn Taylor, 40, were arrested when investigators with the Wyoming Division of Criminal Investigation linked Contreras to possible drug distribution after they executed a month-long sting operation.
Instrumenting various "controlled purchases," Contreras allegedly distributed methamphetamine within Carbon County to a DCI confidential informant.
This soon led authorities to conducting surveillance on Contreras' vehicle – a white Lincoln Navigator – which was used at least once during the controlled purchases.
On April 24, investigators say Contreras and Taylor were observed traveling in that same vehicle to Denver, a known drug distribution hub.
When the two came back the next day, they were pulled over by the Wyoming Highway Patrol while headed westbound on U.S. Interstate 80 in Carbon County.
According to court records, Contreras was traveling four miles over the 75-mph speed limit and didn't have any visible registration. After being issued a speeding warning, an immediate K-9 sniff test indicated positive odor of controlled substances.
An initial search would lead authorities to the discovery of a loaded .22 caliber semiautomatic handgun in the driver's side door, as well as an undisclosed amount of suspected methamphetamine in Taylor's purse.
A more thorough search of the vehicle led to the discovery of 80 grams of meth, two small baggies of suspected cocaine, 4.5 grams of hydrocodone, half a gram of clonazepam as well as an additional handgun found under the rear driver side passenger seat, wrapped in latex gloves and a blue bandana.
———
Black bears euthanized in Sheridan
SHERIDAN (WNE) — Wildlife managers with the Wyoming Game and Fish Department trapped and relocated a black bear on July 17 after it broke into a coop and ate poultry eggs on a ranch in north central Sheridan County.
It is the third bear in recent weeks to be relocated after conflicts with humans.
In addition, three bears were euthanized after they received repeated human food rewards and exhibited unsafe behavior toward humans.
A 3-year-old male black bear was euthanized on June 24 after being captured in Ranchester.
"The first call I received was of the bear running through a neighborhood at 8 p.m.," said Dayton Game Warden Dustin Shorma. "By the time I arrived, the bear was feeding on garbage in a dumpster behind a local restaurant.
"At least a dozen patrons were outside watching and taking photos of the bear from about 25 yards and it was unconcerned by the all the activity. It also did not attempt to move away from me, and in fact, stood its ground, when I approached to immobilize it."
Because the bear exhibited no fear of humans, the decision was made to euthanize it.
A 2-year-old male black bear was euthanized on June 28 after being trapped in the Bighorn National Forest.
A third bear, a sub-adult male, was euthanized on July 7 after repeatedly accessing unsecured garbage on a property outside Big Horn.
———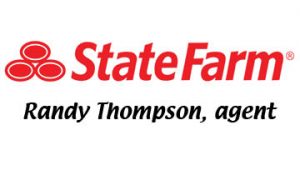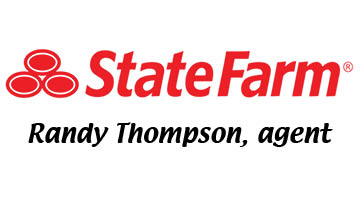 Cheyenne man pleads guilty in girlfriend's injury
CHEYENNE (WNE) -– A Cheyenne man pleaded guilty last week in Laramie County District Court to aggravated assault and battery for punching his girlfriend and rupturing her spleen.
Thomas Estorga Jr., 37, pleaded guilty in accordance with a plea agreement that will result in three to seven years of incarceration imposed, but suspended for four years of probation. He will also have to apply to the drug court program.
Laramie County District Attorney Leigh Anne Manlove said it's important to note the new law that took effect July 1 limits probation to three years. Judge Peter Froelicher said this is true, except for extenuating circumstances that may be decided by the court.
Estorga's probation length will be finalized at his sentencing, which Froelicher set for Oct. 24.
On Jan. 29, 2018, Estorga pulled the victim by her hair out of a friend's residence when she was there alone with their child. The victim was able to escape, but Estorga also punched her in the eye.
On Feb. 2, 2018, the victim was admitted into the Cheyenne Regional Medical Center emergency room for a ruptured spleen. The victim had to have surgery on her spleen as a result of her injuries.
Earlier that day, she and Estorga were napping in the same bed when they got into an argument. Estorga began punching the victim and hit her in her arms and then in her side – the victim said this punch knocked the wind out of her, and she rated the pain as an eight out of 10.
Let us know what you think!