Nonprofit sees outpouring of donations for the unhoused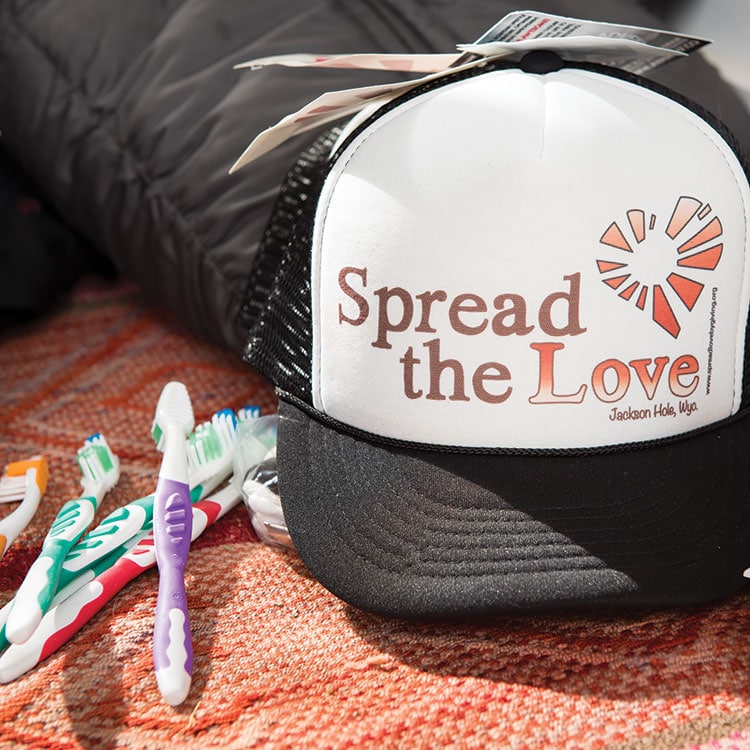 JACKSON (WNE) — An event last week at the Teton County Library to support people who don't have housing went so well that a nonprofit had to stop accepting donations 90 minutes in. 
After moving the event inside due to rain, the team of six was "buried in donations" hours ahead of their 6 p.m. end time, said Wren Fialka, founder of the Spread the Love Commission.
Around a dozen people received items they really needed, like sleeping bags, outerwear and shoes. 
Fialka said most are living outside, and some are living in their vehicles. Aside from connecting people dealing with housing insecurity to crucial items — like cooking stoves, lanterns and headlamps — a big piece of Spread the Love's mission is to get to know them to foster greater understanding of their experience and needs.
"Just being able to provide a safe space and a giving space for the people that came in that needed some outreach was really beautiful," Fialka said.
Her organization collected 10 times as many items as at its first donation event July 23. The library has been partnering with the nonprofit for the events, dubbed "Love Your Neighbor" parties.
Fialka's team now has more sleeping bags than it's ever had. They are a "game changer" for people, she said. The positive attitudes of those receiving resources at Tuesday's event and those giving them was truly touching, she said.
Other items collected will go out to folks in the next month or so, with some already available at the Jackson Police Department. Some items may be delivered to other communities.
Let us know what you think!
Tagged:
Love Your Neighbor
Spread the Love Commission
Teton County Library
Wren Fialka