Noteworthy Advances to A Capella Competition Finals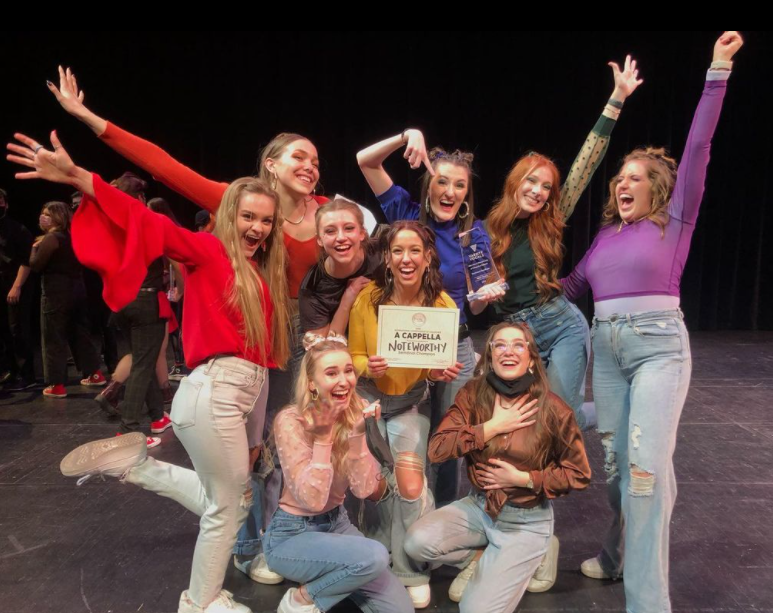 ◆ Headed to New York, but first Star Valley on Friday, April 1.
Noteworthy, a female a cappella group out of BYU that is scheduled to perform in Star Valley next week, has won the semifinal round of an international competition. The group will travel to New York City in April to compete for the title.
The competition is called The Varsity Vocals International Championship of Collegiate A Cappella (ICCA) and includes nearly 400 vocal groups from across the United States, Canada and Britain. Noteworthy first competed in the Southwest Quarterfinal against similar groups from schools such as University of California, San Diego State and University of Utah. The group advanced to the semifinal where they were announced as the winner this past Saturday, March 19.
The 2022 International Championship of Collegiate A Cappella Finals will take place on April 23 in New York City. Two other groups have also punched their ticket to the finals, including Pitches and Notes from the University of Wisconsin and Prismatics from Belmont University. More groups will be added as additional semifinal rounds in other regions and countries are completed.
15 years ago BYU Noteworthy was the first all-female group to win ICCA. This is the first time the group will return to the finals since then.
Before making their trip to New York City for the competition, Noteworthy will perform a live concert at Star Valley High School on Friday, April 1. Tickets can be purchased at the door or in advance at SVInews.com. Noteworthy's concert in Star Valley is being presented by The Vocalist and Rocky Mountain Yeti.

Let us know what you think!
Tagged:
ICCA
International Championship of Collegiate A Cappella
Noteworthy