Old Gardiner Road opens to public, restoring access to Yellowstone's North Entrance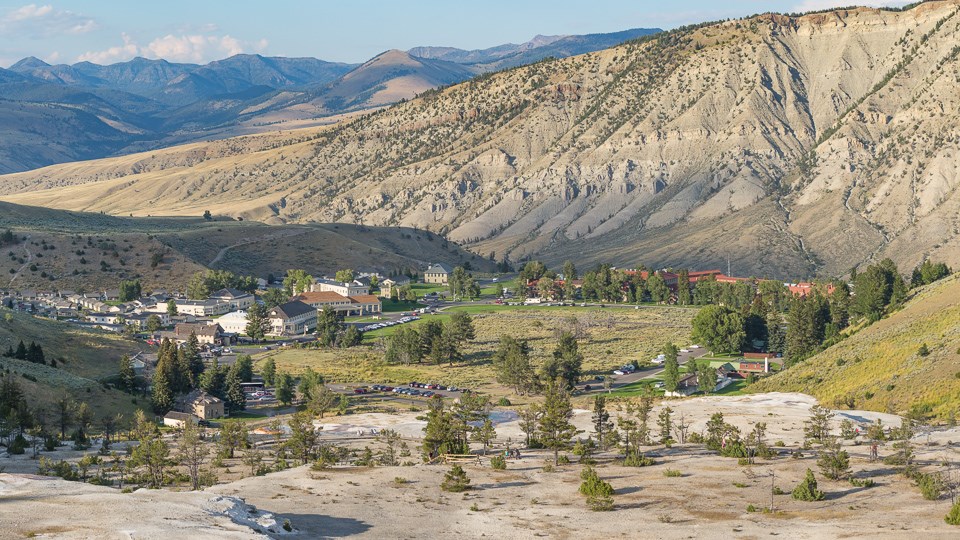 JACKSON (WNE) — Contractors completed striping Saturday, and the Old Gardiner Road swung open Sunday to visitors to Yellowstone National Park, restoring public access between the North Entrance and Mammoth Hot Springs.
Most visitor access to the park's North Entrance had been closed since the second week in June when storms and flooding washed out several roads in the park, including the main North Entrance Road from Gardiner, which remains closed.
As a stop-gap, officials improved the historic dirt road, sometimes referred to as the old stagecoach road, so park employees and visitors could have access to Mammoth as quickly as possible.
Over the last four months, road crews modernized the Old Gardiner Road, turning the 1880s single-lane dirt road into two lanes, paving the entire four-mile stretch, installing over 5,000 feet of guardrail, expanding road widths, creating new pullouts and building a new approach into Mammoth to avoid a steep grade on the original road.
HK Contractors is the primary construction company on the project, which is being paid for largely through emergency relief funds.
Yellowstone is asking visitors to drive slowly and cautiously on the Old Gardiner Road, which has steep grades and sharp curves. Speed limits range from 15 to 25 mph. Park officials are advising oversized vehicles and vehicles with trailers to use extra caution while navigating curves.
Most other roads in Yellowstone will close Tuesday to prepare the routes for winter snowmobile and snow coach travel, which begins Dec 15.
Let us know what you think!
Tagged:
Mammoth Hot Springs
Old Gardiner Road
Yellowstone National Park