One for the History Books: The Challenges of Wyoming's 2021 Legislative Session

◆ Senate President Dan Dockstader summarizes historic 66th legislature
Neither a pandemic nor a historic winter storm could keep Wyoming from holding its most recent legislative session.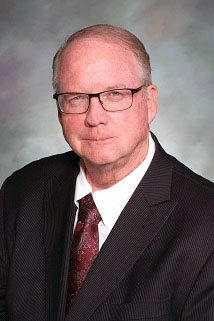 Dan Dockstader, President of the Wyoming State Senate and Senator for Senate District 16, which includes Star Valley and Cokeville, recognizes the challenges that come with COVID-19 and what it takes to deal with them.
"It was difficult, it was challenging, but you don't shrink away, you don't stand back from your responsibilities. Our responsibility was to have the Wyoming legislature meet. We had to do it with some adjustments: some masks, some plastic coverings and shields in the beginning, and all that seemed to disappear towards the end because the vaccinations were out, as we had planned."
The session started in early February, and at that time it was all remote. Then, after a short break, the session started in-person in Cheyenne. When the session was virtual, legislators worked on committee bills; when the session changed to in-person, they started work on the state budget and individual pieces of legislation.
Safety was a priority when legislators no longer had to meet remotely. The state government gathers people from across Wyoming as well as across the nation, and multiple people who work in the capitol are nearing their 70's. "Our goal was to keep everybody healthy; it appears to have worked out with that time scenario. And for those that were most exposed to the public, we arranged for vaccinations and masks and all of it seemed to […] work, nobody got sick."
Despite the convenience of working remotely, there were legislators who were eager to get back to Cheyenne as soon as possible. "They didn't want to do the virtual and I understand because we get a better product when we're in-person."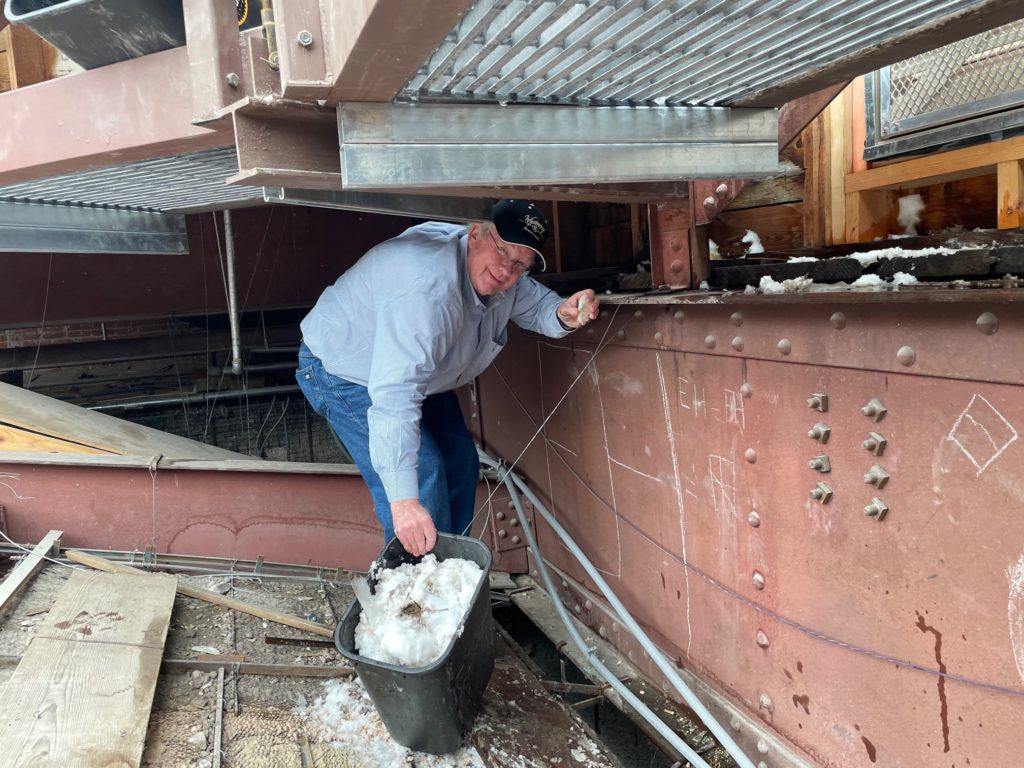 Idaho's legislature had a COVID outbreak that made people nervous, but extra safety precautions helped to keep Wyoming's state government safe, even though it was a bit of an adjustment.
"That took some getting used to in the committee meetings, where I'd step into a kind of a little plastic, clear box to testify for my bill and answer questions from legislators sitting in kind of a semicircle around me behind plastic shields as well for protection."
The adjustments that the state legislature made for COVID-19 also made the state more connected. "There is a blessing that comes out of all this, we turned more to Zoom and the virtual possibility of meeting and while people were in Cheyenne and meeting in the capitol, they took testimony from throughout the state on every piece of legislation."
The chambers of the capitol were fitted with TVs to allow people to connect to the meetings from anywhere, "We've opened the legislative process up, in my opinion, to more of the state. Because if they can't make it in person, now we can bring them right into that meeting through technology."
When it seemed like the session could not be any more memorable, Cheyenne was hit with a historic winter storm in mid-March. Dan said that normally in Cheyenne, the snow falls and then the wind carries it away, but not this time. More than 30 inches of snow fell during the storm, more than 28 of which fell during one 24-hour period.
To keep the session going, Dockstader had to start serving the community in a unique way, "To get people back into the capitol Tuesday afternoon, I was taking my old Durango around Cheyenne and picking up legislators and working them back to the capitol."
And if none of this was memorable enough, the storm left its mark on the capitol building. Snow blew in through vents and left stains on the ceilings of the house and senate chambers. "It was kind of an interesting winter."