Outdoor Discovery Day returns to Kemmerer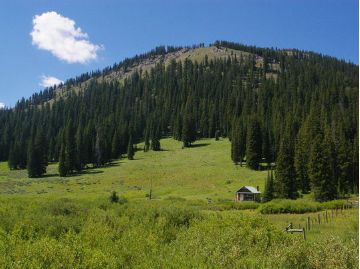 The Kemmerer Ranger District of the Bridger-Teton National Forest is partnering with other outdoor related agencies and organizations to bring an "Outdoor Discovery Day" for the whole family to Triangle Park in Kemmerer. The event will be held on September 9th from 10am to 2pm and is free for all. There will be activities for the whole family and an opportunity for everyone of all ages to learn about why western Wyoming is so special.
"After last year's successful Outdoor Discovery Day, we knew we had to bring this back." Said Adam Calkins, Kemmerer District Ranger. "This is a great event that brings a sense of community and place all while planting seeds of excitement in our local youth. It's important to thank everyone involved as this is not just a Forest Service event but all the partners bring something unique to the table."
Representatives and activities will be available from numerous agencies and organizations with topics around wildlife, archeology, recreation, and a host of others. Not to mention Smokey Bear and Woodsy Owl will be in attendance. This is a great opportunity for the entire community to come together and learn more about the place they call home.For other news, events and information please visit https://www.fs.usda.gov/btnf  or follow the Bridger-Teton National Forest on Facebook @BridgerTetonNF or on Twitter @BridgerTetonNF.
Let us know what you think!
Tagged:
Adam Calkins
Bridger-Teton National Forest
Kemmerer Ranger District
Outdoor Discovery Day
Triangle Park