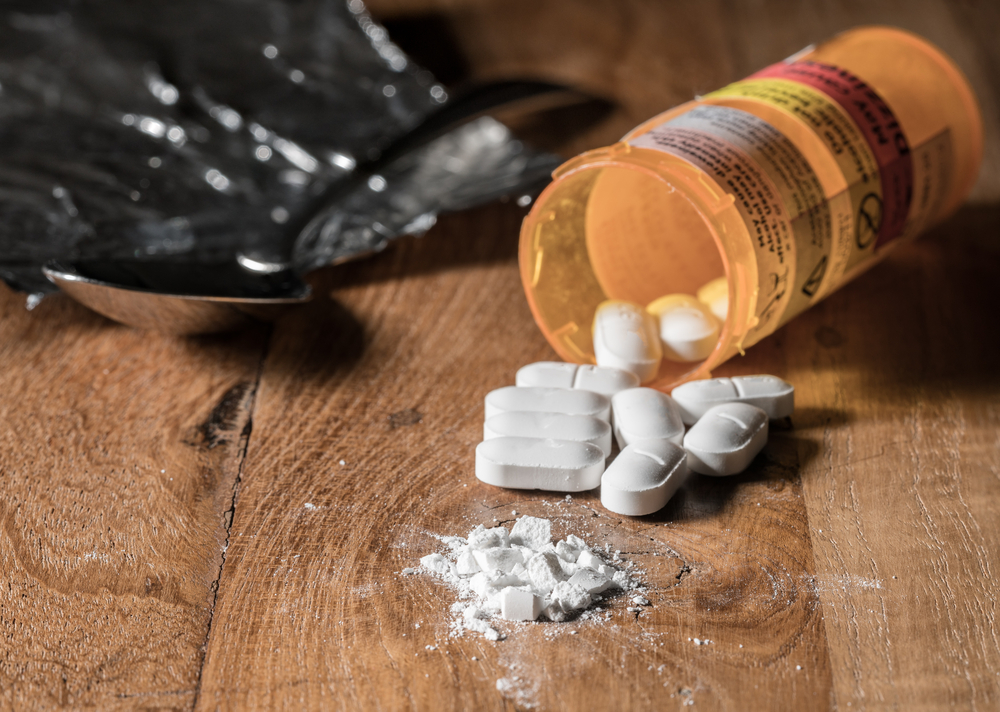 • Similar payments are expected over the next five years, which will go toward building data sets and linking people to substance use disorder resources.
By Madelyn Beck, WyoFile.com
Money to combat the nation's opioid crisis continues to flow into Wyoming, recently in the form of $1.95 million from the Centers for Disease Control and Prevention. That's on top of the millions the state's receiving via opioid settlements with companies accused of contributing to the crisis. 
The CDC funding from the Overdose Data to Action initiative, which aims to prevent overdoses using data and resources on the local and state levels, is the result of a competitive grant process awarded to Wyoming in late August, according to Wyoming Health Department spokesperson Kim Deti. 
Annual payments are expected over the next five years, she added, meaning Wyoming will receive roughly $10 million total. 
"Data to action means using different types of data to select, improve, and scale-up up [sic] drug overdose prevention programs and policies," the CDC states, describing its initiative. "These data include surveillance data, process and outcome evaluation data, and data from partners including those who use drugs or have lived experience with drug use."
In Wyoming, the CDC grant dollars are flowing directly into the health department. While there isn't much detail yet to the state's plans, Deti stated, the money will generally fall into two pools mandated by the grant: epidemiology and prevention. 
The data
As WyoFile has previously reported, some of the state's overdose data isn't reaching local leaders and others on the front lines of combating the opioid crisis. The privacy challenges — including after death — associated with a small population spread across rural communities are commonly blamed for the information bottlenecks.
Some of this CDC grant money will go towards epidemiology by "evaluating, analyzing and disseminating information on opioid and stimulant use and overdoses using additional data sources such as emergency department non-fatal overdose data and EMS data," Deti stated.
While the health department expects more data to be available because of these resources, it will still take time for systems to be built and numbers to reach the public, Deti cautioned.
"It will probably take a couple of years to establish these systems and collect sufficient data for dissemination, so these data will not be available for some time," she stated. 
Last year, an estimated 93 people died from overdoses in Wyoming, according to the Health Department. The largest contributor to those deaths was the powerful synthetic opioid fentanyl, which was involved in 48 of the deaths and is driving an increase in overdoses nationwide.
Another target of Wyoming CDC grant money is limiting and preventing harm caused by opioid use disorders. That includes providing pain management resources to clinicians, utilizing partnerships to "better understand and prevent overdose," spreading awareness of tools like naloxone, and using health care navigators at facilities to "link people with opioid and stimulant use disorders to care and services."
Aside from hospital staff, some EMS agencies may also request money for training on pain management to reduce unnecessary opioid administrations. That's after promising results came out of first-of-its kind training in Laramie County.
Overdose reversal drug naloxone was being shipped out to stores around the nation last month for over-the-counter purchases. However, at around $50 a package, people with limited funds can still ask pharmacists to prescribe naloxone to them, which is often covered by insurance. Beyond those with opioid use disorders, naloxone is occasionally prescribed to older residents who take several opioid medications.
Naloxone can also often be found at some health provider offices, harm reduction groups, NEXT Distro and the state Health Department has a program that provides name-brand Narcan for free to organizations.
WyoFile is an independent nonprofit news organization focused on Wyoming people, places and policy.
Let us know what you think!