Passionate artists share their love of art through visual and aerial work
◆ Find unique customized artistry and performance therapy at Banbury LLC.
Jay Banbury and Jennifer Wilkins have opened Banbury Customs LLC, an art and tattoo studio, in North Afton at 483 North Washington. Banbury is a visual and tattoo artist, and Wilkins is an aerial performing artist and a movement and performance therapist.
Banbury's family lived in Afton when he was in elementary school and high school. Though he has traveled and worked all over the United States since then, he has always wanted to return to Star Valley for the scenery and the rural lifestyle.
Wilkins was born in Utah and spent 16 years running a 7000 square-foot circus arts facility with seven fellow instructors in the Salt Lake Valley where she trained instructors and students of all ages.
Banbury was working in Star Valley at the beginning of 2020. The couple had been hoping for an opportunity to move their family of four here. When COVID-19 forced the closure of Wilkins' training facility, they made the move and are very excited to be here where they can create art, enjoy the rural community, and spend more time as a family.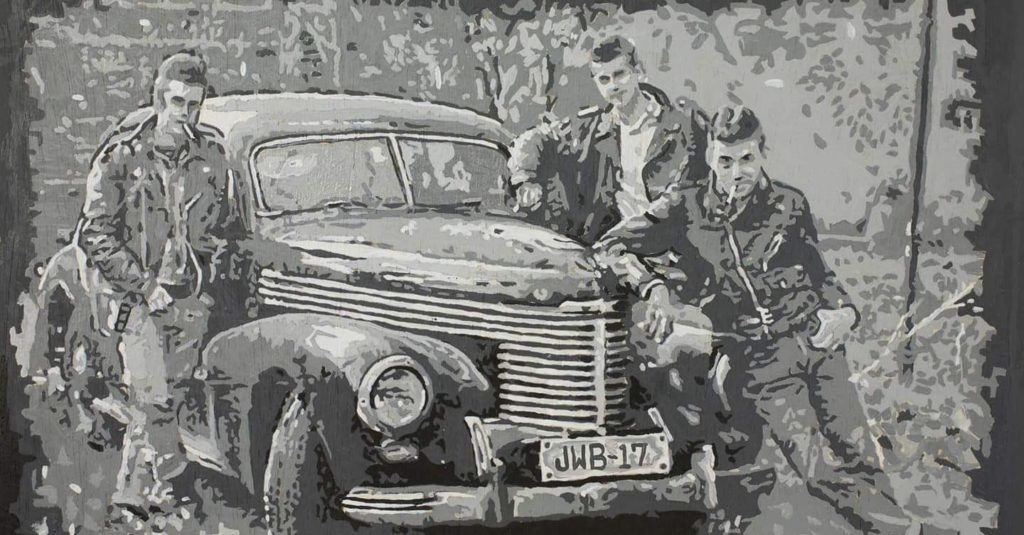 Specializing in portraits, woodworking, metal work and customized tattoo designs, Banbury enjoys creating something unique for each of his clients, preferring not to indulge in common patterns that are produced in other studios. One example of how Banbury thinks outside the box is a project he worked on with his son. They created a brand-new bike with a custom design and paint job from old bike parts. For him, it's about making something unexpected and fresh with people he cares about.
Banbury has created massive theater set pieces and props as well as detailed cosplay costumes. "I did a Harry Potter set with full dining hall cross beams that were suspended 30 feet in the air and a massive cupcake for another production that dancers worked with. They are all made of Styrofoam, so they are light and portable, but they are carved and painted with full details."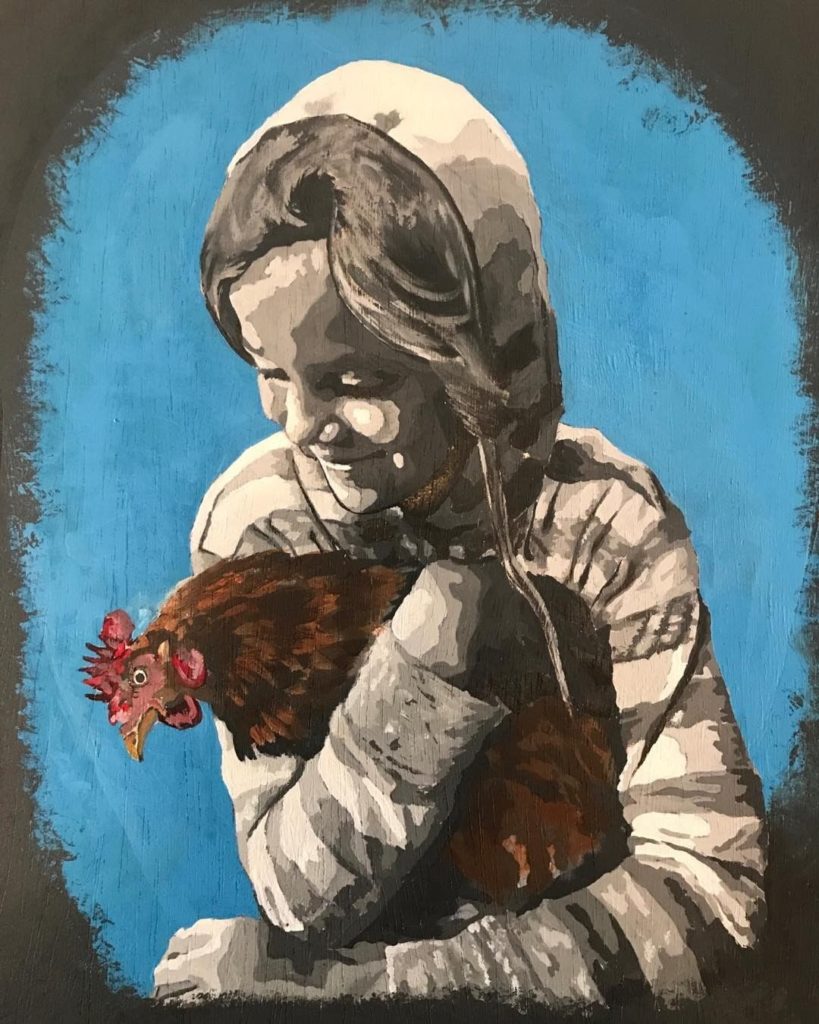 Aerial artistry requires facilities that Wilkins does not have available to her right now, but a building with a very high ceiling is in the plans for this couple. As the weather warms, she will be able to place her equipment outdoors and offer private and semi-private instruction.
As a Movement and Performance Therapist, her focus is to help people increase the strength of their bodies in ways that improve safety and pain- free mobility.
"No matter who you are or what sport you have participated in or how strong you are, you can keep yourself safer and reduce the risk of injury by having this knowledge. That will be my focus – to share what I know," Wilkins told SVI. "I try to help people understand how the mechanics of their bodies work, so that they can move better and work better and participate in the things they love to do. It's called Holistic Pain Management."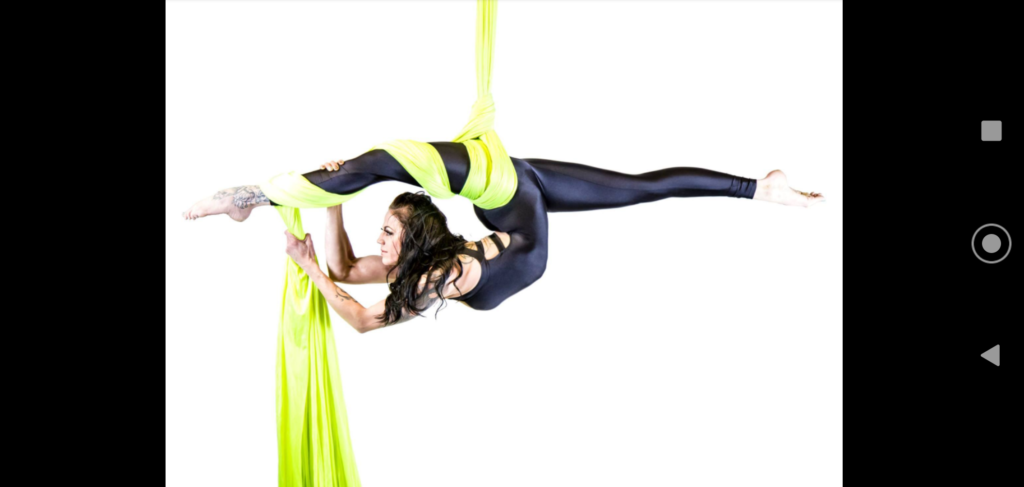 Banbury and Wilkins hope to collaborate with other artists, creating a venue that can be used as a shared space where art and creative experiences are readily available to members of the community. They plan to open the studio for activities like evenings designated for building extensive LEGO creations or teaching painting and sculpting. They also want to build a rapport with the community and become a platform for other artists who might want to teach out of their facility.
"We are in love with the community and in love with this place," said Wilkins. "We want to share what we love with the community and provide the valley with unique experiences and hand-made artwork. We can customize it. If you can dream it, He can probably do it."
Banbury Customs LLC is open for business, but often the studio itself is locked. To schedule an appointment with Banbury or a consultation with Wilkins, call 307-222-2341 and they will meet you at their building. Note: Banbury only provides tattoo services to individuals 18 and older.
Let us know what you think!
Tagged:
Banbury Customs
Jay Banbury
Jennifer Wilkins