Patriots Pen contest deadline is October 31
Attention Parents, Students, and Teachers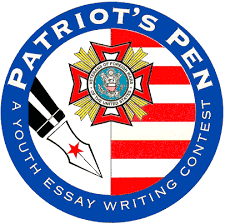 A reminder that the Patriot's Pen Contest, Voice of Democracy Contest, and Teacher of the Year Nomination entry deadline of 31 OCT 2023 is fast approaching. The local Veterans of Foreign Wars, Star Valley Post #4797, is looking forward to getting each entry into those VFW national programs and seeing all of the great work that went into each entry. We are excited to honor both our students and teachers. If you want to participate in these programs, want to get more information about these programs, or don't have a copy of the entry form needed for entering each you can find them at http://vfw.org/community/youth-and-education/youth-scholarships and/or http://vfw.org/community/youth-and-education/teacher-of-the-year.
For more information or questions on how to enter please call Post Commander Jerry Lainhart at (307) 880-8887.
Let us know what you think!