Peace Officer Foundation providing equipment for first-responders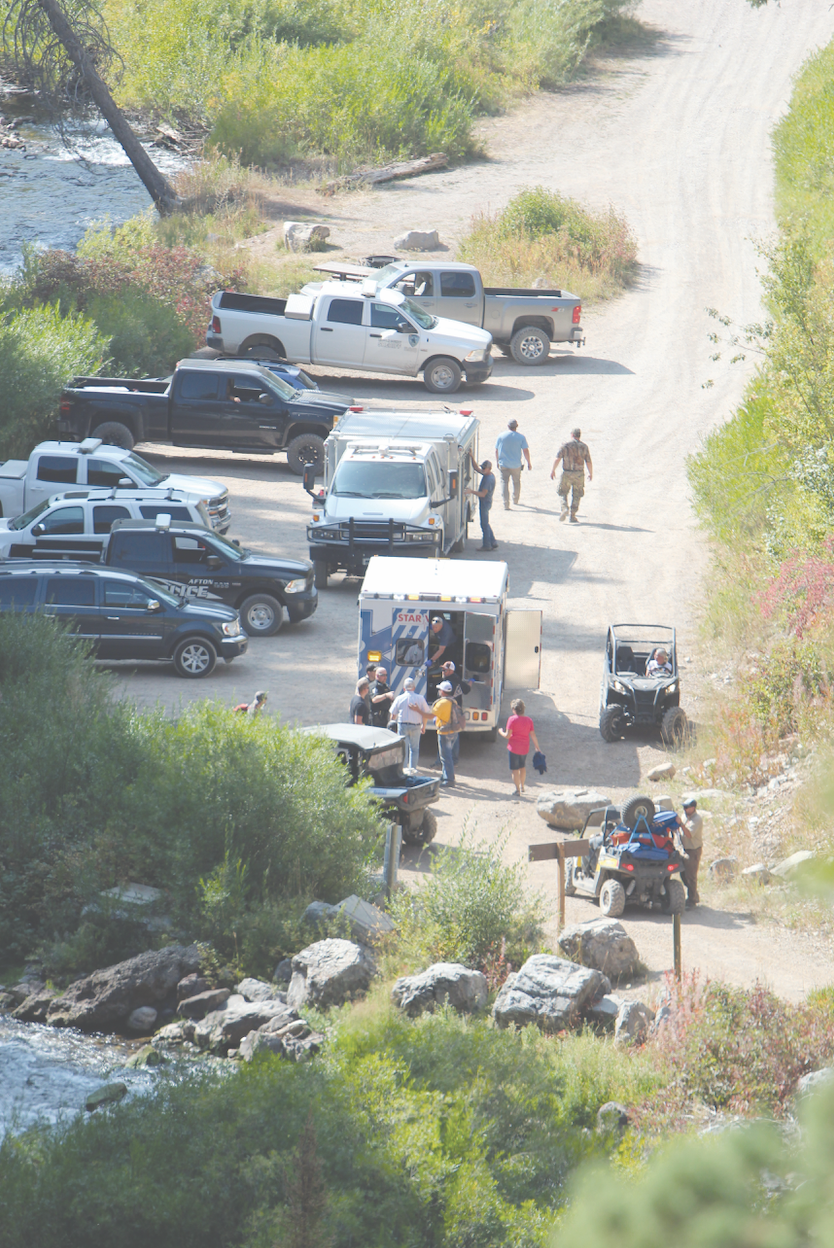 ◆ Look for the LC Sheriff's booth at the Fair.
With all the many foods and wares found at the Fair it might not sound all that interesting to stop by the booth staffed by the Lincoln County Sheriff's Office.
But you'd be missing out.
The booth will be staffed throughout the week to aid in Lost and Found situations as well as anything else that might arise. In addition, they will have some very interesting equipment on display that has joined their tools to help aid area first-responders.
"About a year ago we put together the Peace Officer Foundation that would allow us to do some things that we normally wouldn't be able to do," stated Sheriff Shane Johnson. "We've had some private donors and we've put together a program where we've done $200-250,000 worth of equipment for our local Search and Rescue and emergency responders."
Johnson cited some 60 new radios and pagers that will aid in response. There is also new climbing equipment and a gurney that can be attached to an ATV and a trailer to house that equipment.
"The Sheriff's Office specifically were able to buy riot gear not just for us but for all the agencies in Lincoln County," Johnson continued. "Each officer and deputy is equipped with riot gear. We're hopeful that we don't have to use it but we are training with it. We want to be prepared in the event that we need it."
Some other fascinating additions for our mountainous location is the additions of drones. Three in total, one for each rescue unit and for the Sheriff's Office. According to Johnson, they can pick up heat signatures which would aid in finding a lost hiker as well as flares.
"In the winter it would be able to find people easier," he added. "We're going to actually have some of those on display at the Sheriff's booth at the Fair."
The Foundation is a 501C3 and according to Johnson has been done through private donations by those who want to help law enforcement and first-responders.
"Those that want to be behind the scenes but want to help,"Johnson said. "Remember last year we did bowling with an officer. That was done through foundation funds as well."
If you would like to learn more about the Peace Officer Foundation there are ways to get involved.
"At this point they can contact me directly and I can put them in [contact] with the president of the foundation board and they can discuss it from there," Johnson concluded. "We're excited about it and hope to continue to support first-responders throughout the region."

Let us know what you think!
Tagged:
Lincoln County Sheriff's Office
Peace Officer Foundation
Sheriff Shane Johnson
Star Valley Search and Rescue