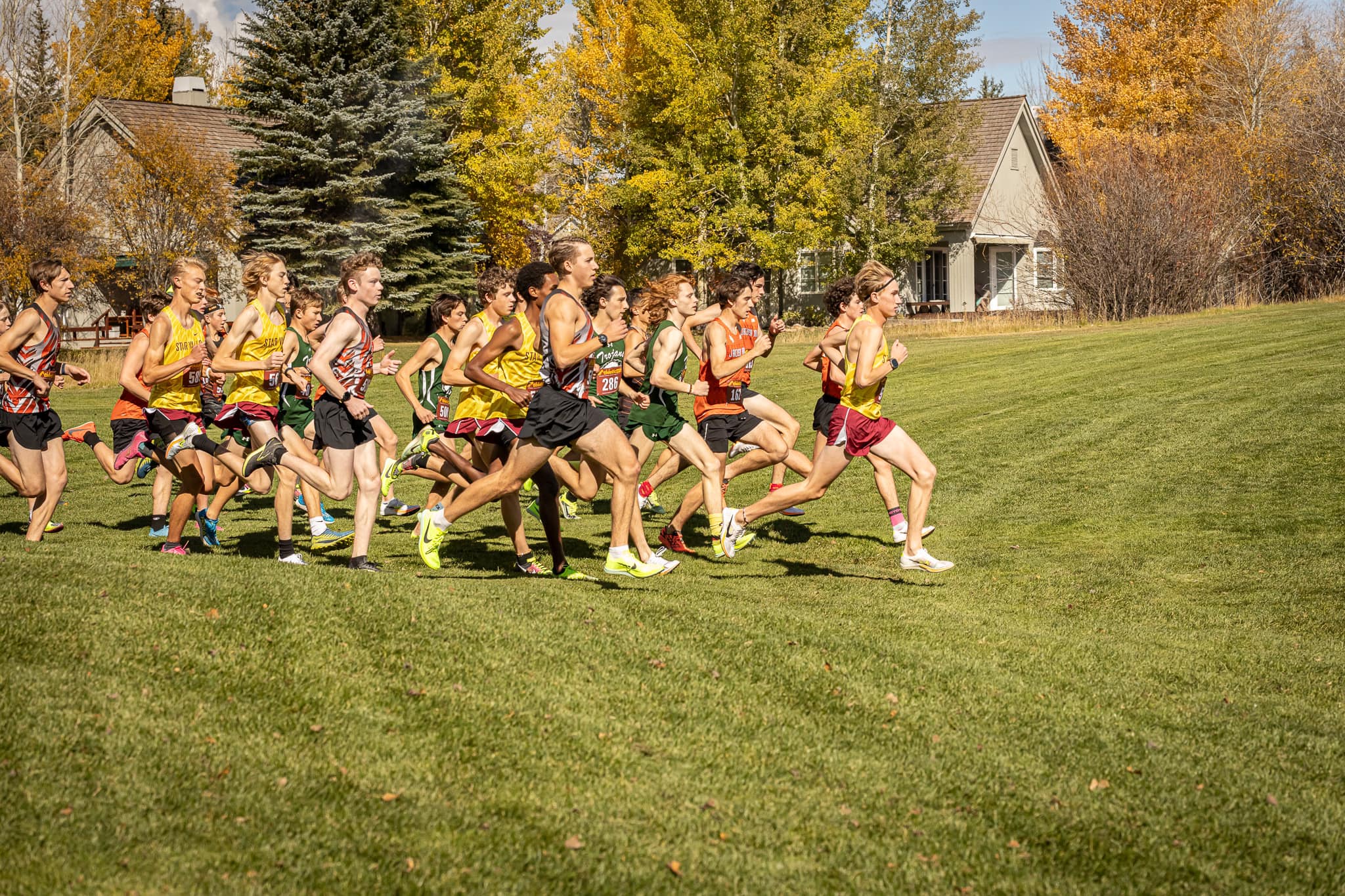 Despite the pile of championships for both the boys and girls programs with Star Valley Cross-Country, the team still did something they had never done before as they served notice they are coming to defend their Wyoming 4A title next weekend in Cheyenne. The Braves swept the top five spots at the 4A West Regionals held at Teton Pines Golf Course outside of Jackson, giving them a perfect score of 15; a first for the program. 
Juniors Habtamu Wetzel (15:45.0) and Jase Burton (15:49.2) led the pack and finished first and second in the race followed by senior Peter Lorch (16:22.1) and sophomore Colton Cranney (16:23.6). Senior Drake Plowman placed fifth with a time of 16:32.2, more than six seconds in front of any other runner from another school which happened to be Micah Colling of Kelly Walsh.
Not only did the Braves go 1-5, their other two runners, Matthew Heywood (15th) and Beau Skinner (17th) ran at a pace under 17 and a half minutes. 
As a team, the Trojans did finish second with 64 points, followed by Natrona County who had 80. The Jackson Broncs were next with 85 and Rock Springs rounded out the team scores with 121. 
On the girls side, freshman Carlee Angell earned All-Conference honors with a 10th place finish and a time of 21:04.6. Junior teammate Kaitlyn Bach missed the accolade by just three-tenths of a second as she finished 11th. 
Junior Alexis Angell (17th), junior Kenna Merritt (23rd) and sophomore Gracey Visser (27th) rounded out the scoring five. 
As a team, the Lady Braves totaled 88 points which put them fourth. Natrona won the race with a 34, followed by Kelly Walsh who scored. 47.  Jackson was third with a 75 and Rock Springs was fifth with a 100. 
The future also looks bright for the programs with the JV boys winning their race and the JV girls placing second. 
FIND FULL RESULTS OF THE 4A WEST REGIONALS HERE –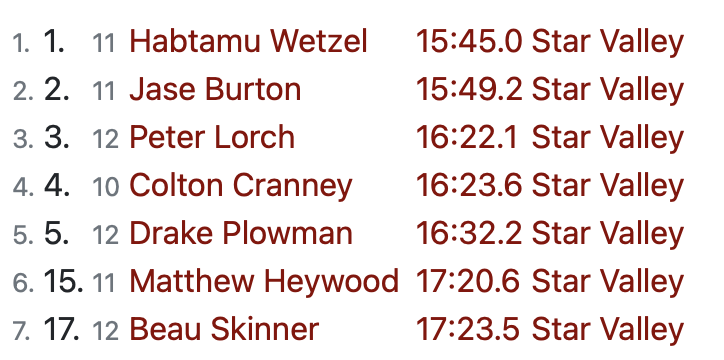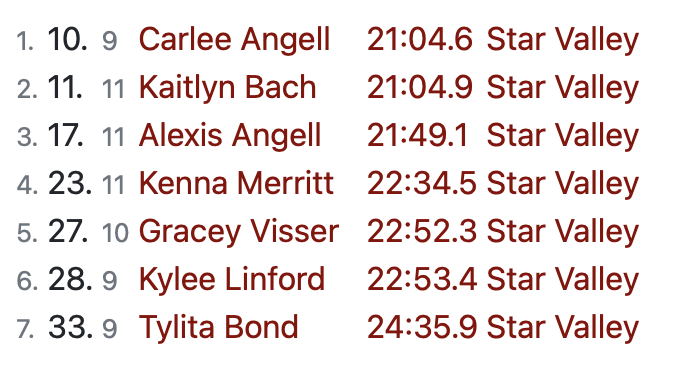 Let us know what you think!