Pickup truck collides with snowplow near Opal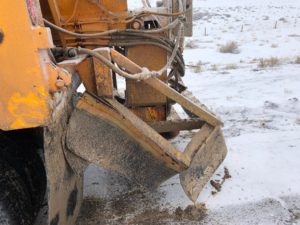 A pickup truck hit the back of a WYDOT snowplow Wednesday, March 13, east of Opal.
The Wyoming Department of Transportation said no was injured in the accident.  There was minimal damage to the sander on the back of the plow, while the pickup involved sustained more significant damage.
The accident occurred on the day of a major snow storm that impacted southern, central and eastern Wyoming, making travel conditions extremely difficult at times.
WYDOT reminds motorist to watch for snow removal equipment, reduce speeds on snowy and icy roads and to not crowd snow plows.