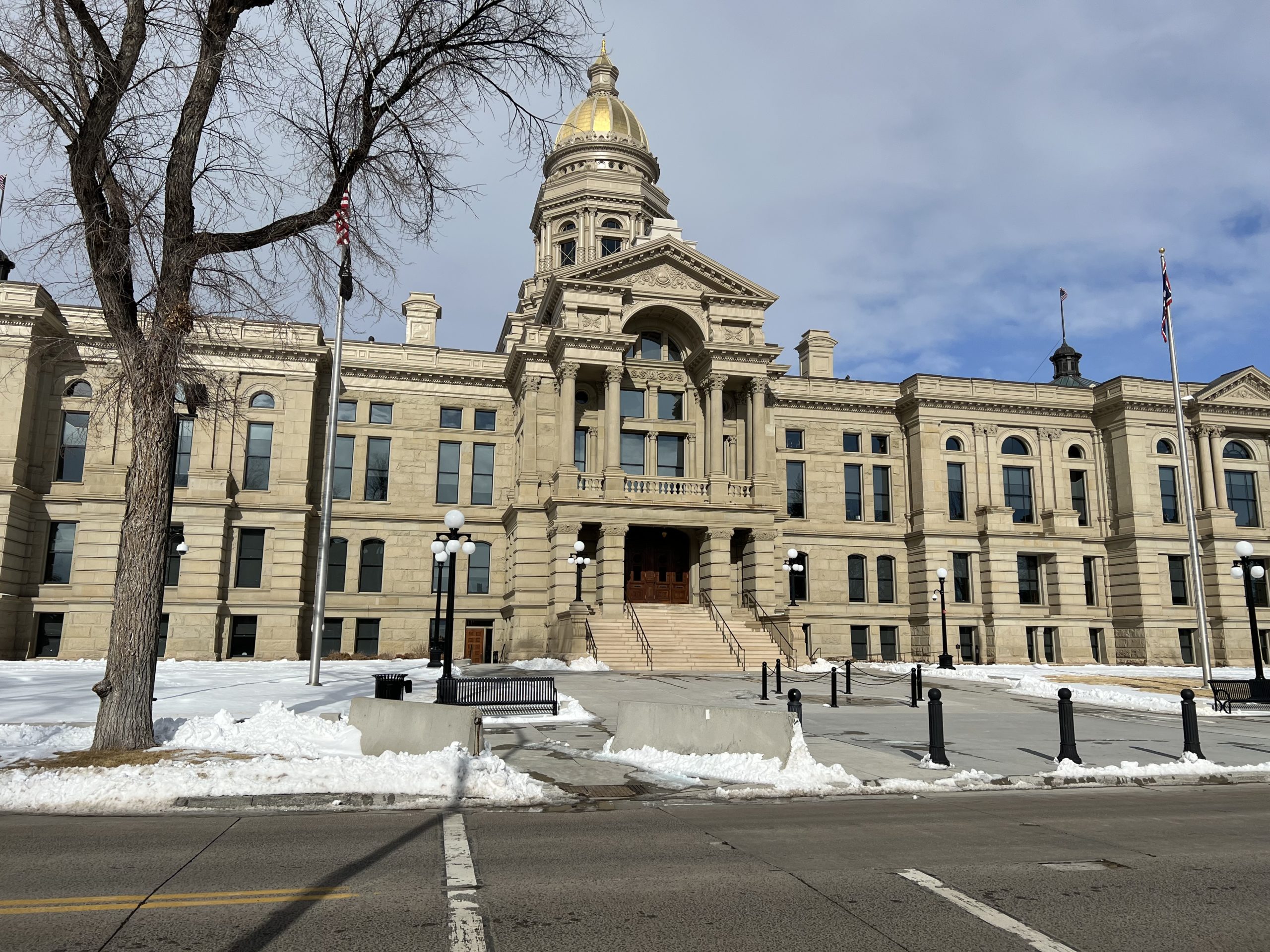 By Maya Shimizu Harris
Casper Star-Tribune
Via- Wyoming News Exchange
CASPER — Criticism toward Speaker of the House Albert Sommers for allowing certain bills to stall intensified over the weekend and again on Monday after Rep. Harriet Hageman weighed in, bringing national attention to the legislative situation in Wyoming.
On Friday, State Freedom Caucus Network President Andrew Roth posted a photo of Sommers on Twitter and highlighted three bills that had stalled in the House.
The State Freedom Caucus Network — a Washington, D.C.-based organization that aims to establish state freedom caucuses across the country — officially partnered with the hard-line conservative Wyoming Freedom Caucus in early January. The Wyoming Freedom Caucus' influence has grown considerably this session.
One of the bills that Roth mentioned in his tweet would have created an education savings account to fund private and homeschool education in Wyoming.
Another would have banned classroom instruction on gender identity and sexual orientation in certain grades.
The last aims to outlaw gender-affirming medical treatments and was set to be considered in the House on Monday, if there was enough time. (Another similar bill was never considered for introduction in the House.)
The network also sent out a call to action text message over the weekend encouraging people to call Sommers and ask him to allow the bills to proceed.
Over the weekend, even Fox News mentioned the growing heat on Sommers.
Hageman retweeted Roth's post on Saturday, adding that the bills are "about protecting our children."
"In Congress, I'm fighting for these very issues. I hope the Wyoming legislature will do the same," she wrote. "I traveled over 50,000 miles across Wyoming and have held six public town halls in the two months since taking office. I have talked to Wyoming and I know these issues matter to them," Hageman said in a statement to the Star-Tribune.
It appears that Hageman had not contacted Sommers prior to her post on Twitter. Her spokesperson did not respond to the Star-Tribune to confirm.
"Congresswoman Hageman has my phone number. I don't believe she reached out to me directly. I think that should have been the first step," Sommers said in a text.
State lawmakers often communicate with members of the D.C. delegation. But this public "gotcha" kind of communication, as senior lawmaker Rep. Steve Harshman put it, is something new.
"I hope we close the gate on all that and everybody just stays in their lanes and [does] the work," Harshman, a Casper Republican, said. "We've got enough work to get done instead of all the gotchas."
The situation has garnered national attention, with figures like former Wisconsin Gov. Scott Walker weighing in on a message that Cheyenne Republican Rep. Landon Brown posted on Twitter criticizing Hageman for getting involved.
"If she wants to have a say in our legislative body, maybe she should run for that office. Otherwise, bugoff!" Brown wrote.
Hageman herself shot back at Brown, calling him "a living argument for allowing only Republicans to vote in Republican primaries."
Sommers' authority has been challenged multiple times by members of the far-right Wyoming Freedom Caucus, who have tried to refer bills to more favorable committees or pull them from the speaker's drawer.
Last week, for example, Casper Republican Rep. Jeanette Ward called for a vote to try to pull Senate File 117 — a bill to ban classroom instruction on gender identity and sexual orientation in certain grades that critics call the "Don't Say Gay Bill" — out of the speaker's drawer. The motion failed.
Another, which Sommers did allow to proceed, received a "do not pass" recommendation in the House Appropriations Committee. That means the bill can still be debated and voted upon on the floor, but it automatically goes to the bottom of the list for consideration. (The House hadn't gotten to the bill by the Star-Tribune's deadline.)
Members of the Wyoming Freedom Caucus had tried and failed to get that bill referred to the House Labor and Health Committee instead, where they suspected it might have fared better.
Let us know what you think!