Protect and Prepare Your Family and Community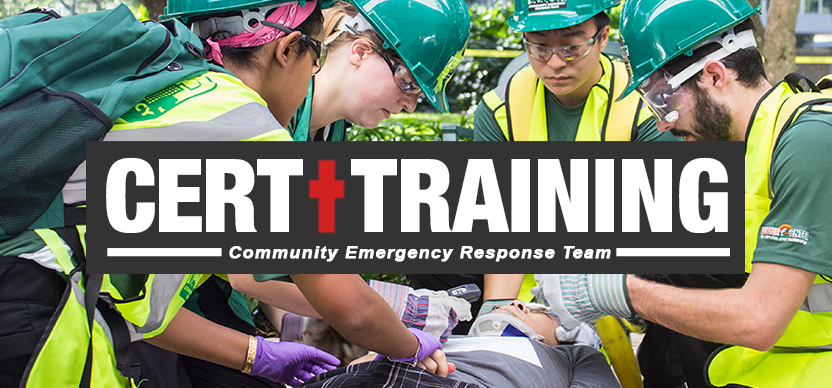 ◆ With the Community and Emergency Response Team training, you'll have valuable skills to act in an emergency.
By Breanna Call
SVI Media
Life would be much better if we could avoid emergencies and natural disasters altogether. Unfortunately, we can't, especially in unexpected instances. It's important to be prepared and have the skills necessary to be a strong asset to your family and community when emergencies inevitably happen.
Starting June 9, Stephen Malik, will be teaching Community and Emergency Response Team (CERT) training. With more than 15 years of teaching these classes and 10 years of EMS experience, Malik knows what to do in an emergency, and he wants you to know too. Classes will be held every Thursday at 6:00 p.m. at the Sheriff's Office conference room in Afton for six weeks. And they're free!
As individuals and communities, we can never go wrong by becoming more prepared for emergencies or disasters. "Having trained citizens helps fill the gaps in response when first-responder agencies aren't available right away," explains Malik.
Units that will be covered in the CERT training are as follows:
• June 9: Disaster Preparedness. You will learn about the hazards specific to our area and how to be prepared at home and in the workplace. You will learn about what supplies to have on hand how to develop a disaster plan and "safe room," and when to evacuate or shelter in place.
• June 16: CERT Organization; Disaster Medical Operations Part 1. The CERT Organization course will cover your role when coordinating with other emergency responders. You will also learn "how to communicate effectively, maintain accountability, and assess the incident situation," explains Malik.
• June 23: Disaster Medical Operations Part 2. In the Disaster Medical Operations courses, you will learn to identify life-threatening conditions, control bleeding effectively, maintain an open airway, recognize and treat shock, initiate wound care, splint and bandage, and give head-to-toe assessments. You will also learn how and where to establish treatment areas.
• June 30: Disaster Psychology. In this course, you will learn signs of responder and survivor stress and coping strategies to help alleviate it.
• July 7: Fire Safety & Utility Controls. This course will cover basic fire chemistry, classes of fire, identifying hazardous materials, and other safety measures and protocols.
• July 14: Light Search & Rescue; Terrorism. In the Light Search & Rescue course, you will learn how to implement search and rescue techniques while assessing structural damage and other safety considerations. The Terrorism course will cover the types of terrorism and how to respond to each.
After completing the nationally recognized training, participants will receive a certificate of completion. Malik adds, "Each individual will have the knowledge and skills to assist family members and neighbors after a disaster. They can safely turn off utilities, render basic medical first aid, assist with search efforts, properly document and report critical information, and . . . provide valuable assistance and information to first responders when they arrive. . . . Their efforts can buy crucial time for victims when professional responders may not be available."
The CERT training will benefit not only individuals but also communities. Malik says, "CERT allows participants to gain individual knowledge and skills that can help them to help themselves but also be a great asset to the community. Anything that increases individual or family preparedness can also benefit the community—the more people who become trained, the more that benefit grows."
For more information, call (307) 885-4712. To sign up for classes, email cert@lcwy.org.
Let us know what you think!
Tagged:
CERT Training
Community and Emergency Response Team
Disaster Medical Operations
Disaster Preparedness
EMS training
Fire Safety and Utility Controls