Rangers respond to climber fatality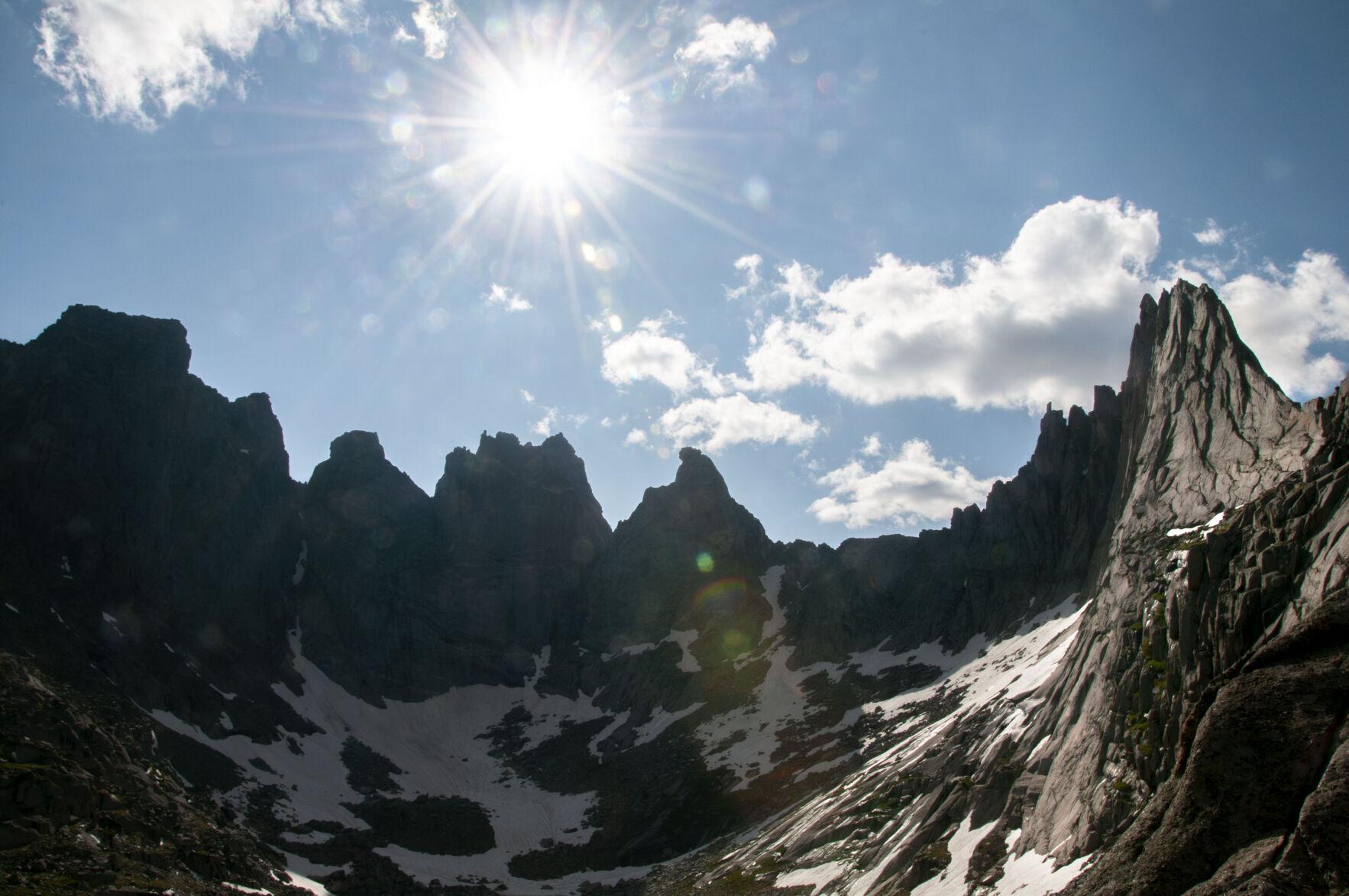 By Kate Ready
Jackson Hole Daily
Via- Wyoming News Exchange
JACKSON — While Teton County saw no search and rescues over the Fourth of July holiday, one neighboring county reported four fatalities.
Grand Teton National Park rangers on Tuesday responded to a death on Wolfs Head Mountain in Fremont County.
Teton County Search and Rescue originally received the call to assist Fremont County in the rescue. That call was then sent to Grand Teton National Park, which flew three Jenny Lake rangers in a helicopter just before 11 a.m.
Valerie Gohlke, public affairs officer for Grand Teton National Park, said Fremont County Search and Rescue located the climber near the base of the Wolfs Head formation but was unable to get to him due to technical terrain.
When rangers arrived on scene, they found the climber was dead. He had first been reported missing at 7 a.m. Monday in the Cirque of the Towers area.
Gohlke said the climber was short-hauled out and flown to Pinedale, where Fremont County took over the investigation.
Further details surrounding the incident and the deceased's name remained under investigation Wednesday.
Gohlke said the climber had a "rappel anchor failure." County 10, a news service in Riverton, reported the man had apparently fallen during a climb.
Wolfs Head is a mountain with an elevation of 12,165 feet located in the southern Wind River Range. It's located on the northwest side of the Cirque of the Towers, a popular climbing area.
On Sunday, the Fremont County Coroner reported that three Idaho residents died by drowning in the Henry's Fork of the Snake River, north of St. Anthony.
The incident happened at 2 p.m. when a group of six adults were floating the river in a raft that went over a diversion dam.
Turbulence under the diversion dam turned the river into a whirlpool, catching the rafters in a current that became hard to escape. Three of the six were able to get to safety.
Meanwhile in Teton County, rescuers breathed a sigh of relief when the Fourth of July passed without grave incidents following a fatal drowning last year.
This year there was a big push for education. Matt Hansen, communications director for the Teton County Search and Rescue Foundation, said he's proud of the community for stepping up their accident prevention this year.
"Going into this holiday, we partnered with the Snake River Fund to elevate our river safety messaging," Hansen wrote in an email. "After recent trends of tragic accidents on the river during the Fourth, we knew that our community needed to step up to prevent such incidents from happening again."
In three of the last five Independence Days, men in their 20s have been killed on the Snake River. None were wearing personal flotation devices.
Orion Hatch, director of the Snake River Fund, said the fund handed out "over 100 life jackets" to floaters at the South Park boat ramp Tuesday.
"It was so encouraging to see folks emphasizing responsible river recreation," Hatch wrote in an email. "Our river managers and first responders deserve a huge thank-you for their preparedness and coordination on the water."
Hatch was also impressed by the cleanliness of the Snake during his afternoon float.
"There have been years past when the amount of litter has been really discouraging," he wrote. "This year, everyone seemed to take the 'leave no trace' philosophy to heart. Yesterday's events made me so proud to be a part of this community."
As river safety messaging amped up, police said arrests for both DUI and public intoxication were down.
Last year on the Fourth of July, police had three DUI arrests and five arrests for public intoxication.
Two men were arrested Tuesday on DUI charges and two on charges of public intoxication.
Of the two local men in the DUI cases, a 27-year-old and a 31-year-old, the older one admitted to police that he had consumed "at least 10 beers" and had several open containers in his back seat.
Teton County sheriff's deputies also cited three local residents for being minors under the influence: an 18-year-old man and two 19-year-old women after they failed to stop at a stop sign at 8:30 p.m. One of their family members came to pick them up.
"Overall I'd characterize it as a very peaceful celebration," said Lt. Russ Ruschill of the Jackson Police Department. "It seemed like a quiet Fourth."
Drawing from 20 years of anecdotal observation, Ruschill credited the quiet day to the fact that the holiday fell on a Tuesday this year.
"Anytime the Fourth of July falls on a Tuesday, Wednesday or Thursday, they tend to be a little bit less of an issue," Ruschill said.
The police received no calls regarding domestic violence and only a small number of disturbance calls, he said.
"A weekday Independence Day seems to involve less calls for alcohol, disturbances and fights," he said.
Let us know what you think!
Tagged:
Cirque of the Towers
Fremont County Search and Rescue
Grand Teton National Park
Jenny Lake
Teton County Search and Rescue
Teton County ty
Wind River Range
Wolfs Head Mountain