Record made from 100% chocolate actually plays music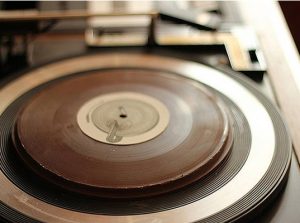 Love music?  Love Chocolate?  Why not have both!?
Take a look at this chocolatier who made a record out of chocolate, burned a music track onto the chocolate record, successfully played the music on a record player, and then took a bite out of the record!
People are just amazing these days.
Let us know what you think!
Tagged:
Chocolate