Reed Rick Miller Tax Accounting: "I Work for My Clients, Not the IRS"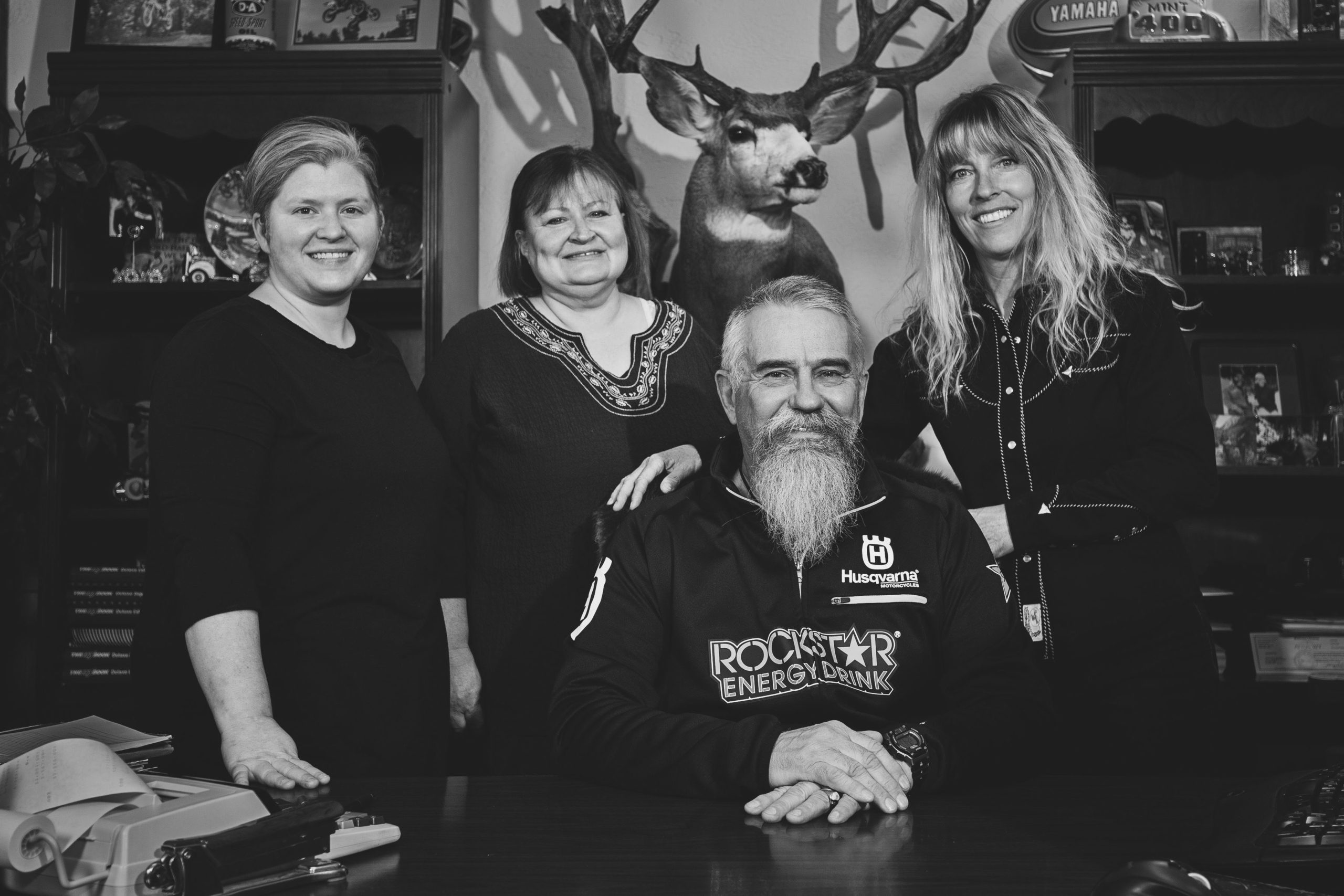 ◆ Reed Rick Miller Tax Accounting will take every step necessary to save you money.
By Breanna Call, SVI Media
Reed Rick Miller Tax Accounting has been serving clients in Star Valley for over three decades! For the past several years, they have not been taking on new clients, but with the help of a new tax preparer, Sarah Ashworth, they are ready to sign more people on. "I wasn't taking on new clients," says Rick Miller, owner of the business, "because I just felt I was going to sacrifice the quality of my existing clients by taking on more clients." Miller views his relationship with his clients as not only business endeavors but also friendships. So even though he could have made more money taking on additional clients, he was loyal to the clients he already had and knew where to draw that line so that those he was already working with didn't pay the price.
"One of the biggest things that sets Reed Rick Miller Tax Accounting apart," says Ashworth, "is the personal relationships that are forged. Our clients are not just a number. We care about their lives, their tax situation. . . . As their family grows or their business grows, what a good tax preparer does is walk with them through those life changes." Miller and Ashworth will do just that. With their deep and savvy knowledge of tax law, you'll be getting the most bang for your buck.
Miller started his tax accounting business in 1976 in Pennsylvania. He was taken under the wing of a former IRS agent. "I had access to just a wealth of his information," says Miller. This spring of knowledge combined with Miller's rooted passion for tax law propelled him into a successful career path. "
"I had one tax class in high school, and I took every tax class I could in college," says Miller. "To me it was just always very intriguing as opposed to history, science, or math. They were just kind of cut and dry, but in the tax world, it really gives a lot more room for expanding your horizons, thinking outside of the box, and, ultimately, saving the taxpayer the most amount of money." The tax world intrigued Miller to such a degree that he became an EA over a CPA. This means that instead of specializing in accounting generally, Miller specifically specialized in tax accounting. "The tax world excites me," explains Miller.
Miller genuinely cares about his clients and the money they save on their taxes.
Because of this, he takes the time to forage through his clients' accounts and the tax law, making sure every penny that can be saved is. "The [tax] code is set up that way," says Miller. "It's a matter of looking at it and analyzing it as 'Well, how can I use it to best serve my client?' . . . The IRS has never paid me a nickel, but my clients pay me for my services, so I work for my clients and not the IRS."
With Miller and Ashworth in your corner, you can have the unwavering confidence that they will have your best interests in mind. They'll take every minute needed to ensure you are getting each tax break you can. "We really strive to, in working with our clients," says Miller, "to be sure that we do have all the information and have looked at all of the different tax planning avenues to come up with a plan to save [our clients] the most amount of tax dollars."
Contact Reed Rick Miller Tax Accounting, today at (307) 885-0829. Or stop by their office at 571 Washington St. in Afton from 9:00 a.m. to 6:00 p.m., Monday through Friday. It's a rare occasion that he has the capacity to take on new clients, so don't miss your chance!
"Thank you," says Miller, "to the patronage of all of our clients over the years. . . . Without my clients, I wouldn't have a business, so we thank them immensely for allowing us to serve their tax and accounting needs."
Let us know what you think!
Tagged:
Reed Rick Miller Tax Accounting