Reggae In The Rockies coming to Alpine in June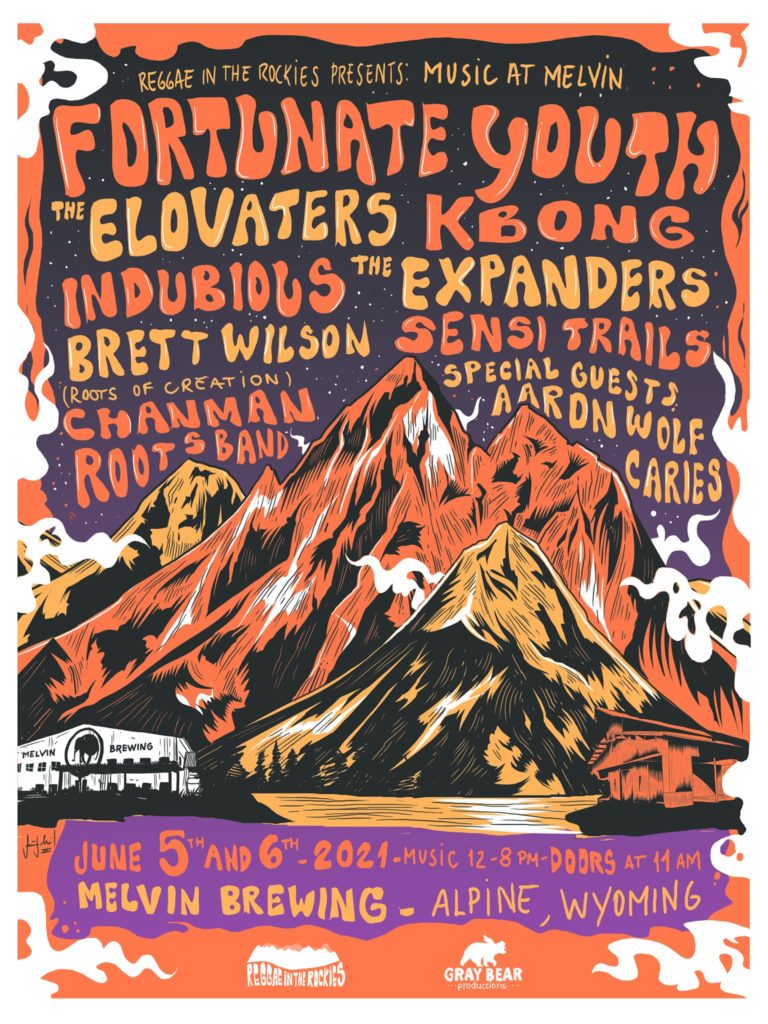 ◆ Summer Music Festival Coming to Alpine.
After a year with almost no live music, Dave Walters found a home for reggae in the Rocky Mountains with a two-day music festival on June 5-6 in Alpine.
Dave hopes that with COVID-19 restrictions loosening and the weather starting to change, Reggae in the Rockies will invigorate the community, "There's a ton of excitement about this event. We have live music coming back this year after being down-and-out for almost a year now and there's a lot of people who are excited to get out and about, enjoy the warmer weather coming, and get some great live music here in the valley. It's going to be, if not the biggest, one of the biggest shows this valley's seen."
The festival plans to have bands from across the country. This includes the headliner, Fortunate Youth, from Hermosa Beach, California. They also plan to have The Elovaters, a reggae band from Boston, Massachusetts, whose most recent album debuted at number one on the Billboard Reggae chart. Not every band, however, will have to travel far to get there. Chanman Roots Band, a reggae band with ten members, is based 45 minutes away in Jackson.

Dave is excited to bring a fun event to the valley and provide a venue for artists whose performances were affected by COVID-19, "I really appreciate everyone's support and supporting these bands in their time of need, they've been really desperate to play. They're excited, the fans are excited, so we look forward and hope to see everybody out there."
The event will be for all ages. They also plan to persevere through any weather, so the event's website says to plan ahead and come prepared in case of cold or rain. All of the artists will play both days, and the event's Facebook page says that they will have shuttles to take people back and forth from Jackson.
For more information, or to buy tickets, go to reggaeintherockies.com. Single-day passes are $150 and two-day passes are $250.
Let us know what you think!