Registration for next week's Junior Rodeo is this weekend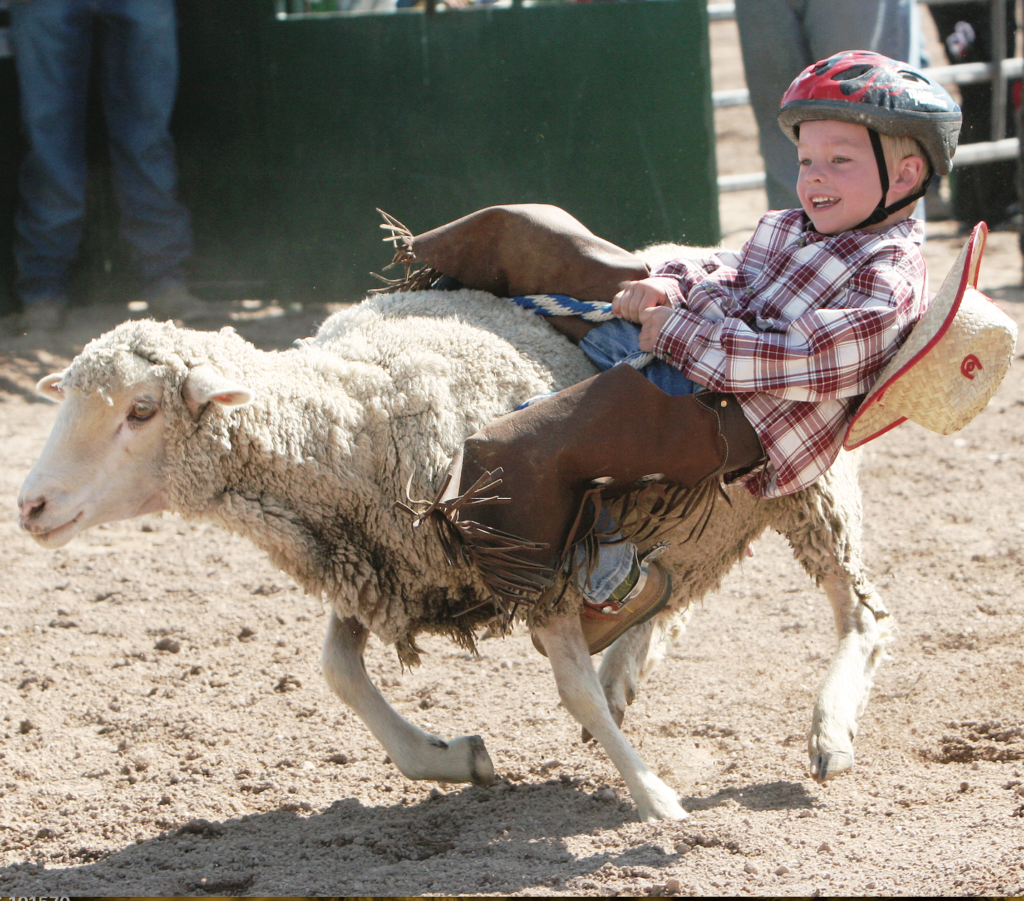 After being canceled last year due to COVID, like most other summer events, the Afton Junior Rodeo returns this year as part of the Afton Freedom Festival.
The Junior Rodeo will be held at the Lincoln County Fairgrounds on Friday, June 25. The rodeo includes events for children ages 17 and younger, including pee wee events such as stick horse races. There will also be barrels, poles, goats, sheep, bareback, bulls, breakaway and team roping events.
Kids wanting to participate need to register in advance. The registration deadline is Sunday. June 20.
"There's a link that we would like you to go to on the Town of Afton Facebook page that will take you to that entry document," said event organizer Camie Hale. "Most of your questions will be answered there on what events are available for each age group."
Hale mentioned that there is not an exact scheduled time for each event. The rodeo starts at 10:00 a.m. with the pee wee events and the rodeo just runs through the other events over the course of the day with the rodeo finishing up at about 5:00 in the evening.

The Afton Junior Rodeo is now in its fourth year and is growing. "Most people think of the little rodeo that the fairboard used to do at the beginning of the fair. The fair board has done away with that," explained Hale. "We've kind of combined it with a little more of the competitive events. We have kids that are ropers and team ropers and there weren't any events in Afton for those guys to compete in."
Hale said the rodeo has been very successful and brings in traffic and visitors from out of town. The rodeo has consistently had at least 500 entries.
The Afton Junior Rodeo kicks off the Afton Freedom Festival which continues into Saturday, June 26. Additional Freedom Festival events on Saturday include a 3 on 3 basketball tournament, food and craft vendors, bounce houses, petting zoo, a cornhole tournament and a dunk tank.
The Freedom Festival will include the popular fish scramble event, although it will look a bit different this year as it will be just a goldfish scramble for the extra young kid. "We usually are able to have brown trout when we have the fish scramble for older kids," said Hale. "That is something that is not possible this year."
Freedom Festival events will be held at the Lincoln County Fairgrounds on the lawn next to the Afton Civic Center.
Further details and registration information can be found on the Town of Afton's Facebook page or on their website, AftonWyoming.gov.
Let us know what you think!
Tagged:
Afton Freedom Festival
Afton Junior Rodeo
Camie Hale
Lincoln County Fairgrounds