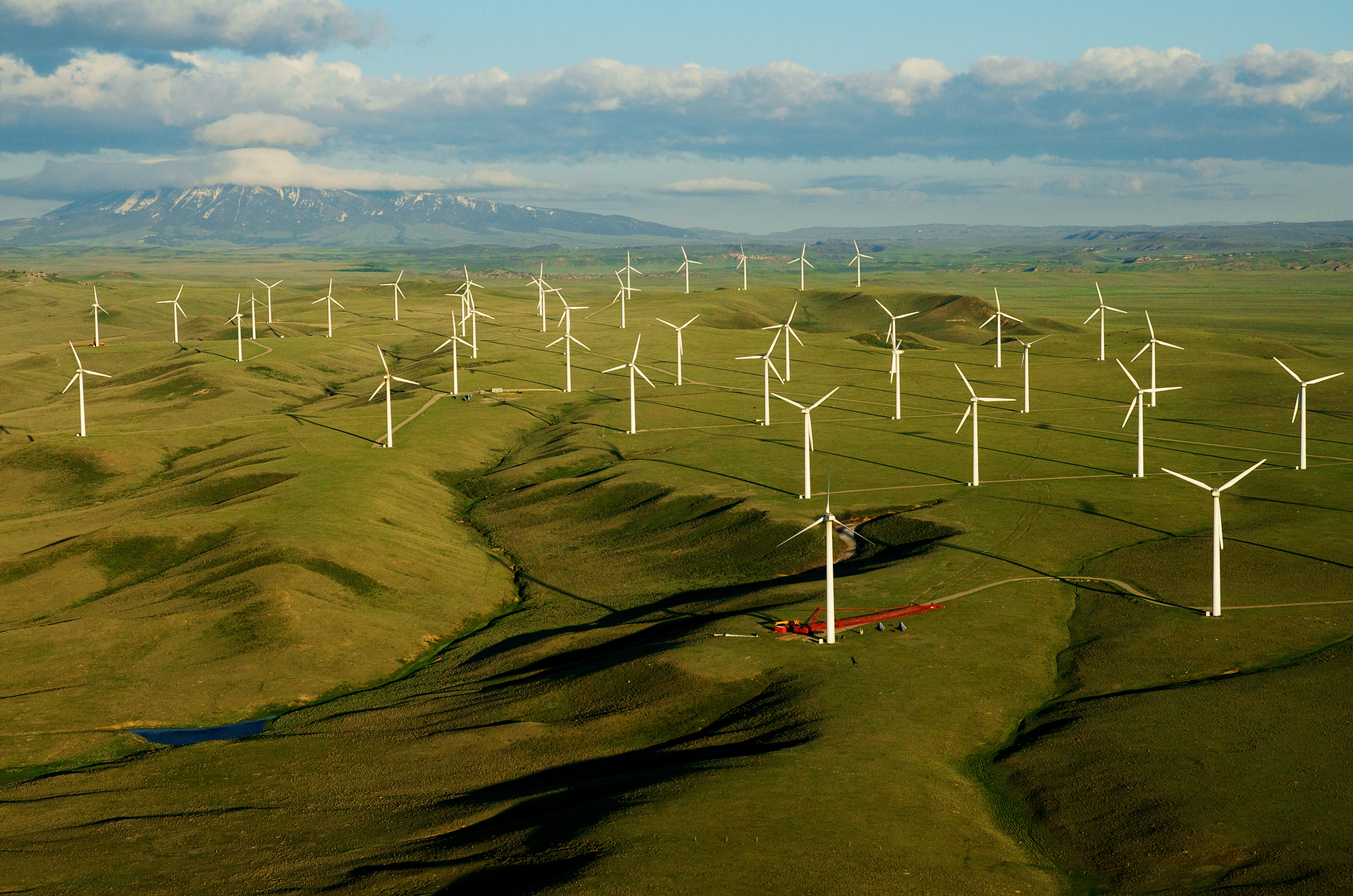 By Nicole Pollack
Casper Star-Tribune
Via- Wyoming News Exchange
CASPER — The U.S. generated more electricity from renewables than coal for the first time in 2022 as wind and solar continued to grow and coal plants continued to shutter.
Only 20% of the country's power came from coal last year, the U.S. Energy Information Administration (EIA) said Monday, down from 23% in 2021 and a far cry from coal's peak of almost 50% in 2007.
Wind and solar, meanwhile, jumped from supplying 12% of electricity in 2021 to 14% in 2022 — a record that's likely to be broken repeatedly in the coming years.
Factoring in hydropower, biomass and geothermal, renewables' combined contribution amounted to 21%.
Renewable resources first surpassed the U.S. nuclear fleet in electricity output in 2021 and beat it again this year, the EIA said.The country's 92 remaining reactors provided 19% of the nation's total electricity last year, a slight drop from the previous year's 20%, which was caused, in part, by the retirement of a Michigan nuclear plant in May.
Over the next few decades, renewables coupled with storage technologies are on track to become the dominant source of electricity, while all but the youngest coal plants (like Gillette's Dry Fork Station) are expected to close, the EIA predicted in a report released earlier this month.
Unless carbon capture becomes a more affordable option for utilities very soon, the report said, coal-fired power generation is likely to drop to near-negligible levels during that time.
Coal plants without carbon capture emit roughly twice as much carbon dioxide as natural gas plants, which supplied 39% of U.S. electricity in 2022, despite experiencing near-record price spikes during the first half of the year.
"Although both the increased use of renewables and the shift from coal-fired to natural gas-fired generation contributed to reductions in electric power sector CO2 emissions, the shift from coal to natural gas had a larger effect," Monday's EIA release said.
Wyoming, the top coal-producing state, has already been hit hard by the industry's collapse.
Coal extracted from the state's vast mines, shipped almost exclusively to power plants, has fallen by nearly half since its height in 2008, federal data shows. The breakneck retirement rate suggests output may be forced to halve again before the end of the decade.
The trend has meant lost jobs, and lost revenue, for the state.
"The jobs are important. The energy is needed," Sen. John Barrasso, a vocal supporter of the coal industry, previously told the Star-Tribune.
That sentiment was apparent during this year's legislative session, where state lawmakers expanded the governor's authority to use existing funds to defend Wyoming's coal industry in court.
But many of coal's opponents believe that Wyoming should prioritize attracting wind, solar and other renewable energy projects over fighting to prolong the use of fossil fuels.
"The window of opportunity is now," Shannon Anderson, staff attorney for the Powder River Basin Resource Council, previously told the Star-Tribune.
Oil and natural gas — the other two pillars of Wyoming's energy economy — have enjoyed a lucrative year, though questions remain about how well those industries will fare in the state in the future. Wyoming doesn't dominate the oil and gas markets like it does coal.
It's also too early to say whether next-generation nuclear power plants or uranium mines could one day take coal's place, as backers of nuclear developer TerraPower's flagship project in Kemmerer hope they will.
Let us know what you think!
Tagged:
biomass
geothermal
hydropower
U.S. Energy Information Administration
U.S. nuclear power