Richard Landreth to retire as Director of the Lincoln County Library System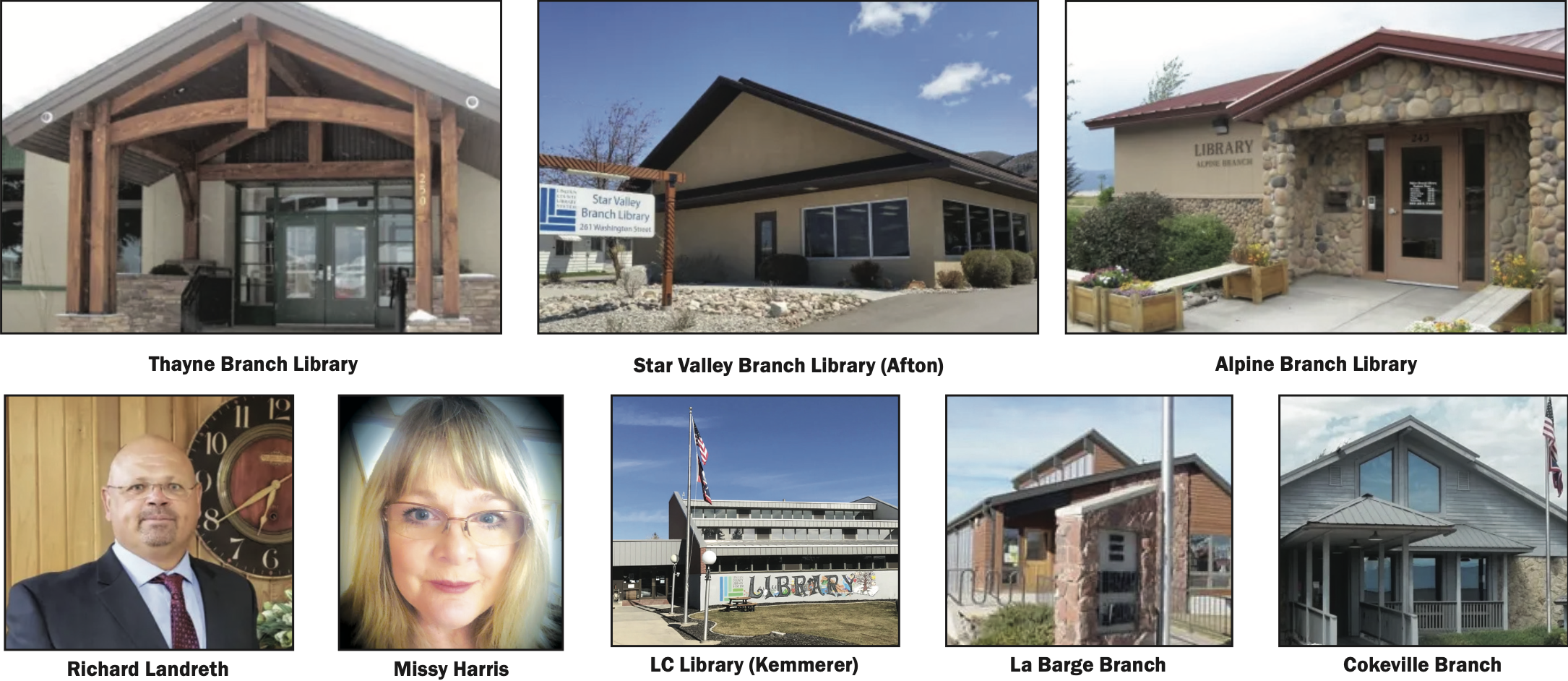 ◆ Missy Harris will take over as Director, beginning May 20.
Richard Landreth will retire on May 19 as the Director of the Lincoln County Library System, after being involved with the library business for over 30 years.
Missy Harris, current Interim Director, will be officially taking over on May 20.
Harris says, "The role of the Director is to keep all the libraries moving forward." There are six libraries overseen by the Director, and Harris will oversee them, and facilitate everything to move smoothly.
"We try to look at trends in the library and we try to see how we can bring these trends to our library." An example Harrris shares is the "Maker's Space" inside the library in Afton, which features a 3D printer, engraver, and vinyl cutter.
"We will always be known for books," says Harris. But these other services are vital in keeping the library relevant for the local communities. Many seasonal residents, or "Snow Birds", utilize the library's free internet and computers.
"We are always thinking of new things that we can offer to the public to come in and see everything we have to offer." Harris also mentions the Director's role to research the latest trends, network, go to conferences, and work with the employees to know what will benefit the individual communities most.
Harris says, "I am not new to the library. I have been in the Lincoln County Library for 22 years." Harris has, most recently, been the Assist and Director/ Operations Manager, and now Interim Director.
Harris moved to Kemmerer from South Texas in 2001. She says, "I have been a lifelong reader. One of the first places I went to, 22 years ago in May, was the library."
After a position opened up, she applied, and the rest is history.
"I remember, very distinctly, shortly after I had been hired, when I went home and I told my husband, 'These people LOVE the library.' I had never worked anywhere where people were actually passionate about what they were doing, and that's what kept me here."
Harris emphasizes how the library can "make a difference".
"It became, not just a place I worked," she says. It became a place she was, and is passionate about. "You can actually love what you do and feel good about what you do. To me, that's what the library is. It's the best place ever to work. It's been the best thing. I love the library."
When talking about Landreth, Harris says,"Richard was amazing and has left me very big shoes to fill. We are going to miss him… I wish him the best. He's worked hard and he deserves it. I'm very happy for him.
"My goal is to continue what he has done and, hopefuly, to improve upon that as I learn more."
To see what the local libraries have for events, activities, and services, go to linclib.org.
Let us know what you think!
Tagged:
Lincoln County Library System
Missy Harris
Richard Landreth