Sawtell Peak fire has reached 60% containment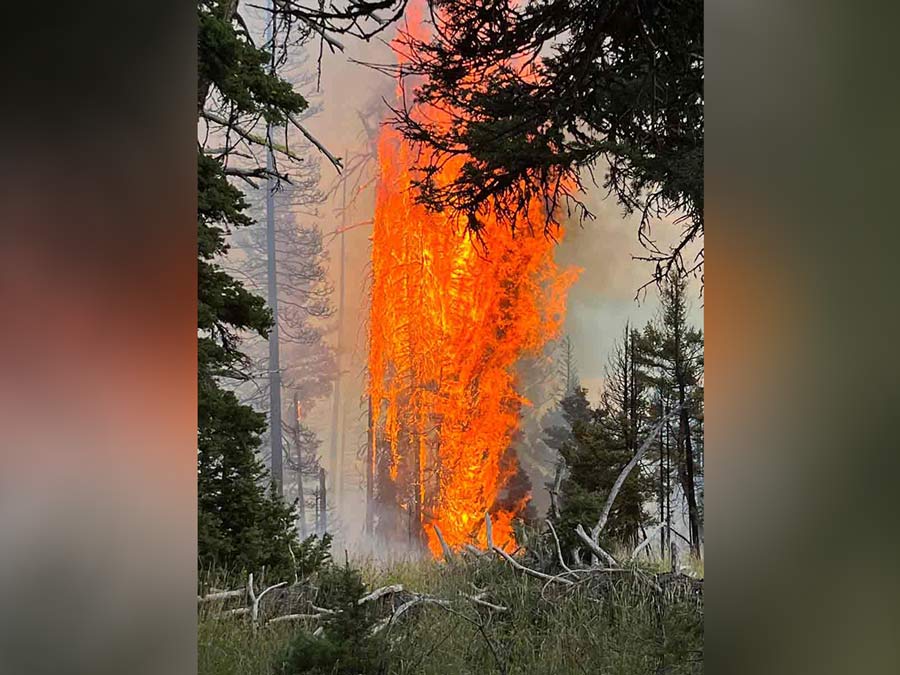 The lightning caused Sawtell Peak Fire burning a quarter-mile from Sawtell Peak along FS Road 24 on the Ashton/Island Park Ranger District is under the command of Wyoming Type 3 Team 5.
The Sawtell Peak Fire is currently 37 acres, with 60% containment and 92 personnel assigned to the incident.
Yesterday, firefighters worked to build and strengthen containment lines and also addressed heat pockets and began mop-up.
The fire's acreage increased due to more accurate mapping of hot spots.
Today firefighters are continuing to build and strengthen containment lines and mop-up. Crews will be begin backhauling hose lines via helicopter as the cam continues to downsize.
A Fire Weather Watch is in effect through tomorrow evening with weather conditions continuing to be unseasonably warm with low humidity.  Cooler temperatures are expected for the weekend.
Let us know what you think!
Tagged:
Sawtell Peak Fire
Wyoming Type 3 Team 5