Search and Rescue Ranch Rodeo is this Saturday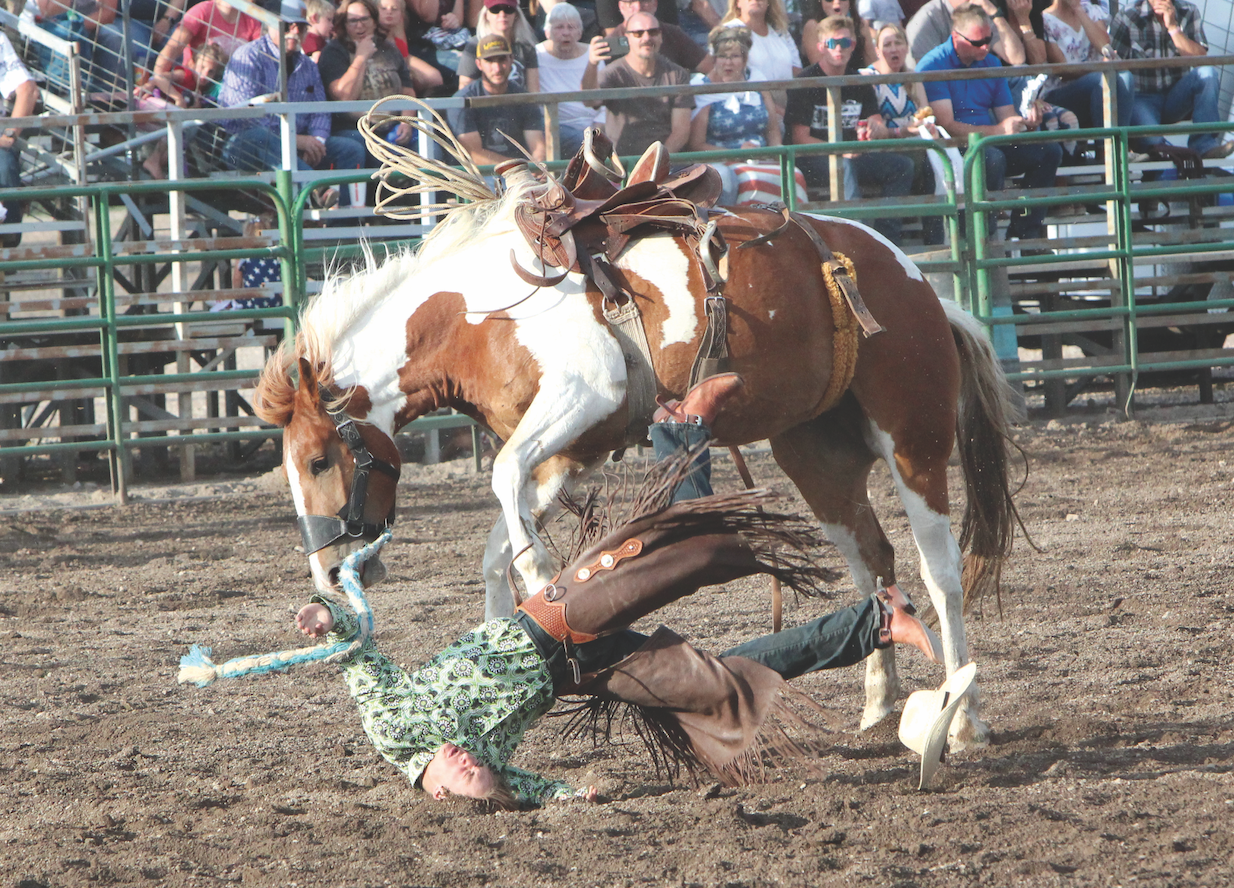 ◆ Proceeds from the fundraiser go towards equipment and training for Search and Rescue team members.
Star Valley's Annual Search and Rescue Ranch Rodeo takes place this Saturday, July 2, in the Lincoln County fairground arena at 7 p.m. This event offers unique rodeo entertainment provided by local ranchers and serves as a fundraiser for the Star Valley Search and Rescue.
"The ranch rodeo is exactly that – everything you will see that they do on a ranch from riding broncs to taking care of calves and cattle," explained Matt McMurdo, Commander of the Star Valley Search and Rescue, this week in an interview with Duke Dance on the SVI Radio Network's Weekday Wake- up. "The typical things you see on a ranch is what you will see at the rodeo."
All proceeds from the rodeo go toward providing new equipment and training for members of the Search and Rescue team.
"This is our biggest fundraiser of the year," shared McMurdo, explaining that, in the past, they have purchased snowmobiles and other vehicles to transport members and rescued individuals. "This year, we are probably going to be looking at purchasing another side-by-side or a few more dirt bikes."
Training for members of the team is ongoing in a variety of rescue scenarios. They train in rope rescue, ice rescue and swift water rescue, as well as rescue for every season and outdoor environment that indi- viduals might experience in the Star Valley area. Training for the group is fully available so that team members are ready for any responsibility when the time comes.

Search and Rescue is a volunteer opportunity for members of the community. "It is 100 percent volunteer," explained McMurdo. "We are on call 24 hours a day, seven days a week. When the pager goes off, everybody will drop everything they are doing – doesn't matter what time of day that is – to respond to that call. It can be 3:00 in the morning, and there will be 20 to 30 of us out to help. We all need the ability to adjust and adapt because each situation is unique."
Members are trained in more than one area of rescue, so their abilities and exposure are diverse and complete, but they are always looking for more help. Right now, they are particularly hoping to increase volunteer numbers from the Etna and Alpine communities. Individuals who are interested in helping with search and rescue efforts in Star Valley can explore joining the group by attending preliminary meetings.
"We have a business meeting the second Wednesday of every month," encouraged McMurdo. "People can show up to our building which is the old Armory in Afton. They can show up to our meeting to see what it's like and come talk to us. We can get them headed in the right direction, explain to them what it's all about, and see if it's something they really want to do."
The rodeo concludes each year with fireworks, and this year is no different. Fans should expect an evening filled with surprises, laughs and good, old-fashioned ranch rodeo action. Tickets for the Ranch Rodeo will be available at the arena gates which open at 6:30 Saturday evening.
Let us know what you think!
Tagged:
Matt McMurdo
Ranch Rodeo
Star Valley Search and Rescue