Search for missing suspect continues in Star Valley on Sunday afternoon
As of 12:00 noon on Sunday, September 11, police are still looking for Jordan G. Hale. The Lincoln County Sheriff's Office said that Hale has not been located and they are "following up with other places that he possibly could be." According to the sheriff's office, Hale "could be anywhere. This is no longer limited to the Cedar Creek/Green Canyon area." No further updates are available at this time.
The search for Hale, 40, began on Saturday evening. Shortly after 7:00 p.m. the Lincoln County Sheriff's Office sent an alert asking the public to avoid the Green Canyon/Cedar Creek area due to an ongoing law enforcement investigation. They said Hale's last known location was the Green Canyon Trailhead, which is located in the hills east of Star Valley Ranch. At the time the sheriff's office stated that Hale was considered armed and dangerous.
Hale is described as a white male, standing 6 feet tall and weighing 170 pounds with brown hair, blue eyes and a light beard and mustache. He was last seen wearing a dark grey or black sweatshirt with a white t-shirt underneath, blue jeans, black baseball hat and sunglasses. Anyone who sees Hale or knows of his location is asked to contact the Lincoln County Sheriff's Office at 307-885-5231.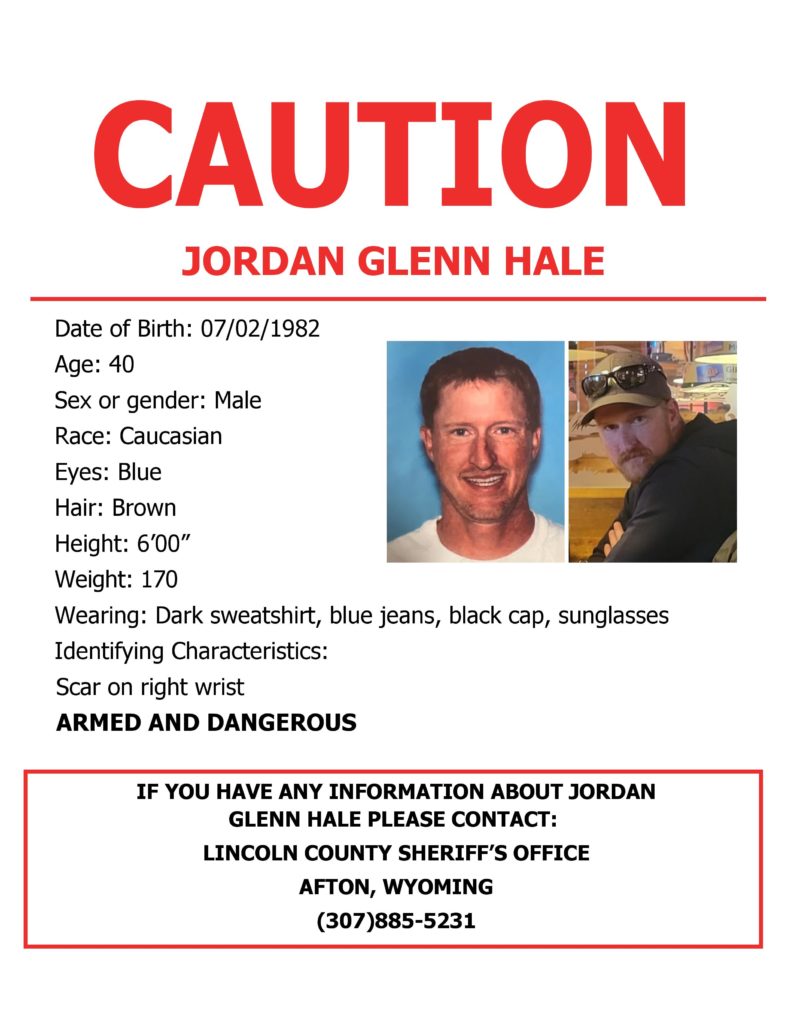 Let us know what you think!