Sgt. Kyle Thomson named as VFW's Police Officer of the Year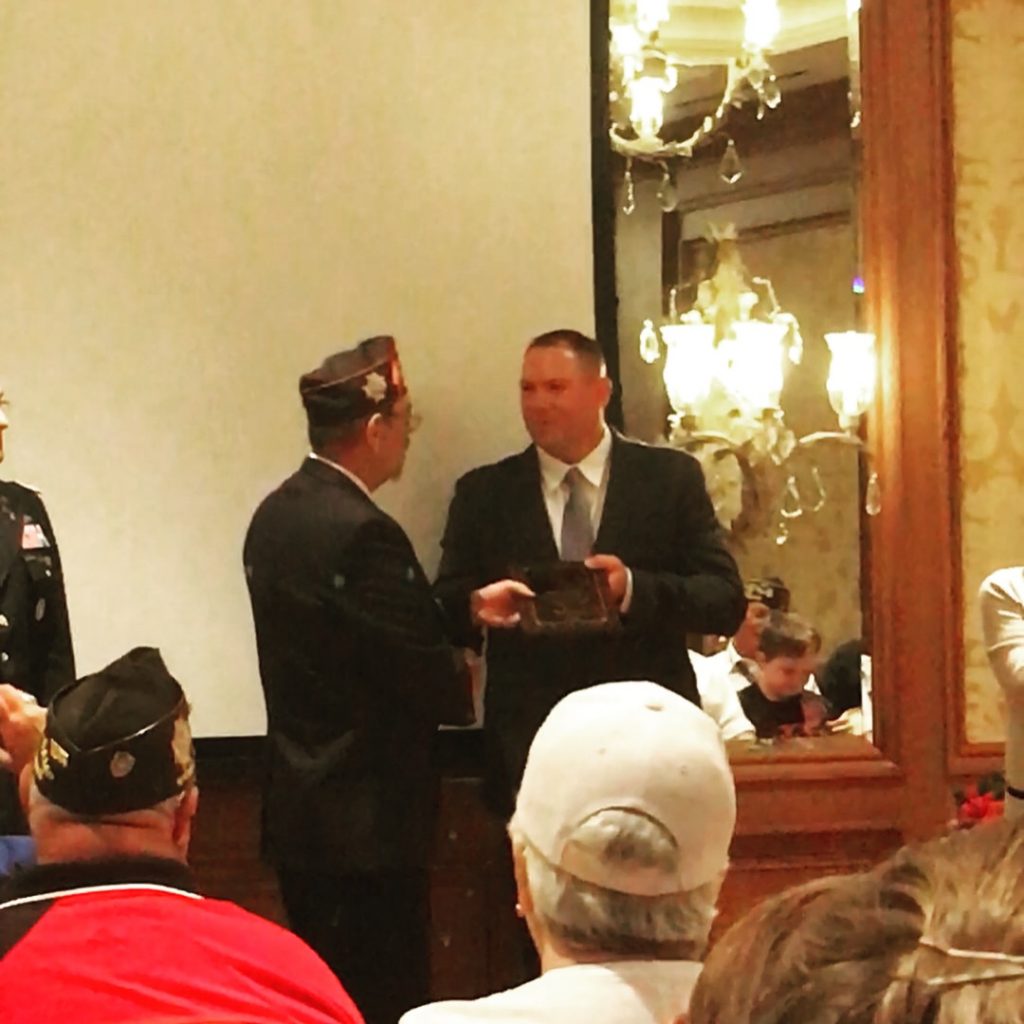 Sergeant Kyle Thomson has been named as the VFW Police Officer of the Year. The award was presented in Cheyenne on Friday, June 8.
"This is a good thing for the Sheriff's Office," said Captain Brian Andrews. "This is a good accomplishment and recognizes what he does for the community. It's something that means a lot to us."
According to Thomson, the process started six months ago.
"My wife was contacted by the local VFW post and was asked to provide a write-up about what I do at the Sheriff's Office and what I do in law enforcement," Thompson said. "Our dispatch supervisor was contacted to put some stats together for me on things that I have done in the last year and a half or so. So those things were written up and sent off to the state VFW."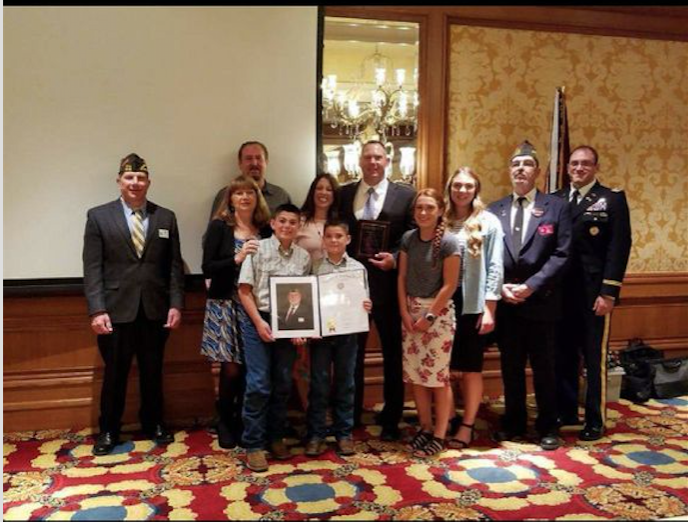 According to Thomson, his nomination was among approximately 300 similar applications from VFW posts across the state.
"The state chapter of the VFW reviewed all the nominations and mine was selected as the Police Officer of the Year," Thomson said. "It's very humbling and very awesome."
Thomson is a patrol deputy with the Lincoln County Sheriff's Office. His nomination was submitted by VFW Post 4797.
"I go out and take calls for service that come through dispatch," Thomson said. "In law enforcement we also have what is called self-initiated work. Obviously traffic stops, that is what people see the cops doing. During the school year I like to walk through all the schools, just kind of at random. I like to walk through the schools and have interaction with the kids. We also do business checks. We have special patrols that we do for certain areas and we will address those areas throughout our day."
According to Thomson, the best part of his job comes in being able to "interact with people throughout the entire valley."
"Obviously with the Sheriff's Office we are responsible for the entire county," he said. "So I get to interact with people from Alpine to almost the Geneva area. Having that interaction and getting to know people is one of the best parts of the job. In addition to that, I like to be in the schools. I really like to interact with the kids and play games at recess and do some fun things like that."
"As we know in today's society there is a lot of negative that is associated with law enforcement," Thomson continued. "I can absolutely attest to you that there are a lot of great things that happen with law enforcement throughout our community."
According to Andrews, Sgt. Thomson has been a part of the Lincoln County Sheriff's Office for a few years.
"He's done a lot of great things in the community and we are glad that we picked him up and had him come and work with us as the Sheriff's Office," said Andrews. "We are proud of him and proud that he represents the Sheriff's Office as well."
Tagged:
Lincoln County Sheriff's Office
Sgt Kyle Thomson
VFW Post 4797