Significant Winter Storm Expected Across Central and into Western Wyoming
A winter storm is approaching Central and Western Wyoming.
The National Weather Service reports that patchy snow can begin as early as 9 am with wind gusts starting at 13 to 18 MPH. Later in the day gusts are anticipated to reach 20 to 25 MPH with the max speed being 40 MPH.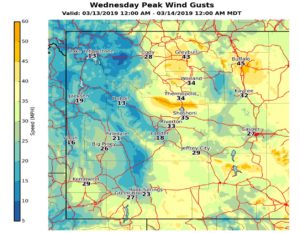 The new snow accumulation prediction is ranging anywhere from three from seven inches during the day with an additional inch that night. This is significant seeing how a majority of areas have already received a minimum of 20 inches this snow season.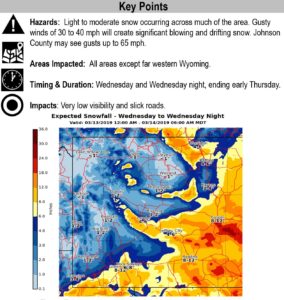 For more information on the weather storm visit the link provided.