Snowpack falling fast during dry start to 2022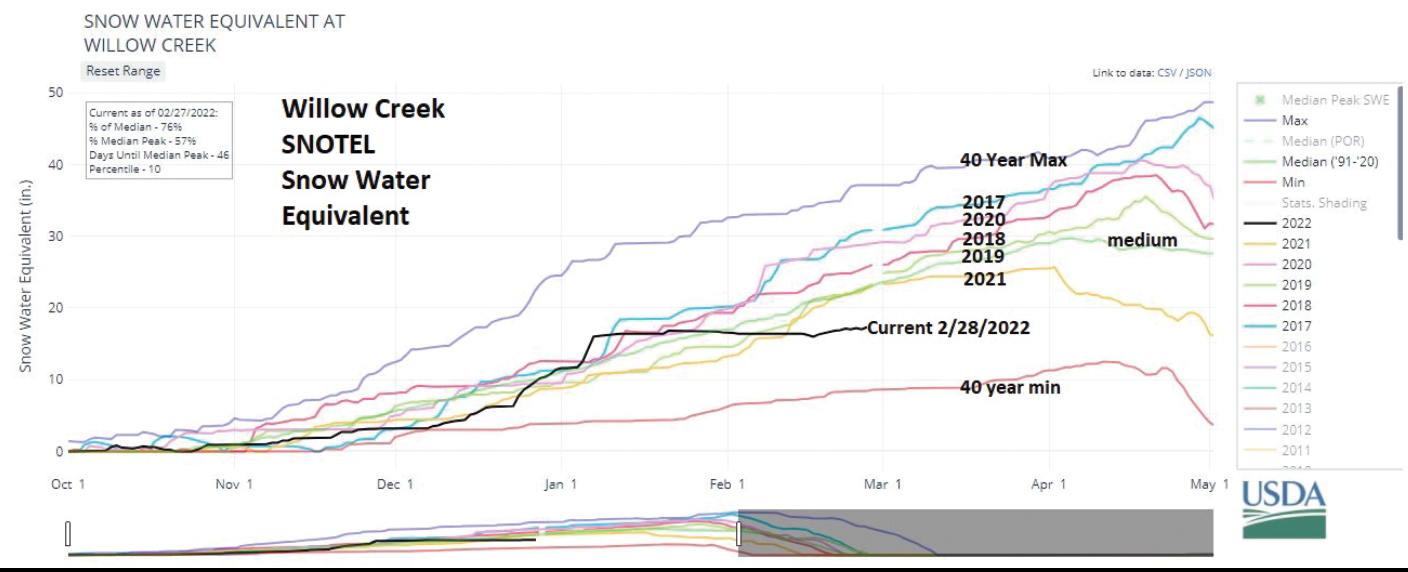 While the snowpack in the mountains of Wyoming still has another month or so to build on, the totals for this winter (December-February) have been disappointing. December provided a good start for the season, but after the first week of January very little improvement has occurred.
The graph at the Willow Creek SNOTEL in the Salt River Range tells the tale. The black line, which is this year, shows that the snowpack was doing well in comparison to recent years, until the first week in January. But the basic flat lining the remainder of January and February puts the current SWE well below the previous 5 years. This has been the story across all of Wyoming. Overall the precipitation(snow) for the three winter months was below normal, although southern Lincoln County was above thanks to the snows of December.

The snowpack in western Wyoming has dropped to below 80%. The entire state is experiencing below average snowpack.
The month of February ended with precipitation levels well below normal in Star Valley. With only trace amounts of snow falling at times, snow accumulation was less than 25% of the average for the month.
Meteorologist Jack Hales from blog.starvalleyweather.com contributed to this article.
Let us know what you think!
Tagged:
Lincoln County snow pack
Salt River Range
Star Valley snow pack
Willow Creek SNOTEL