Snowpack totals flatten after dry January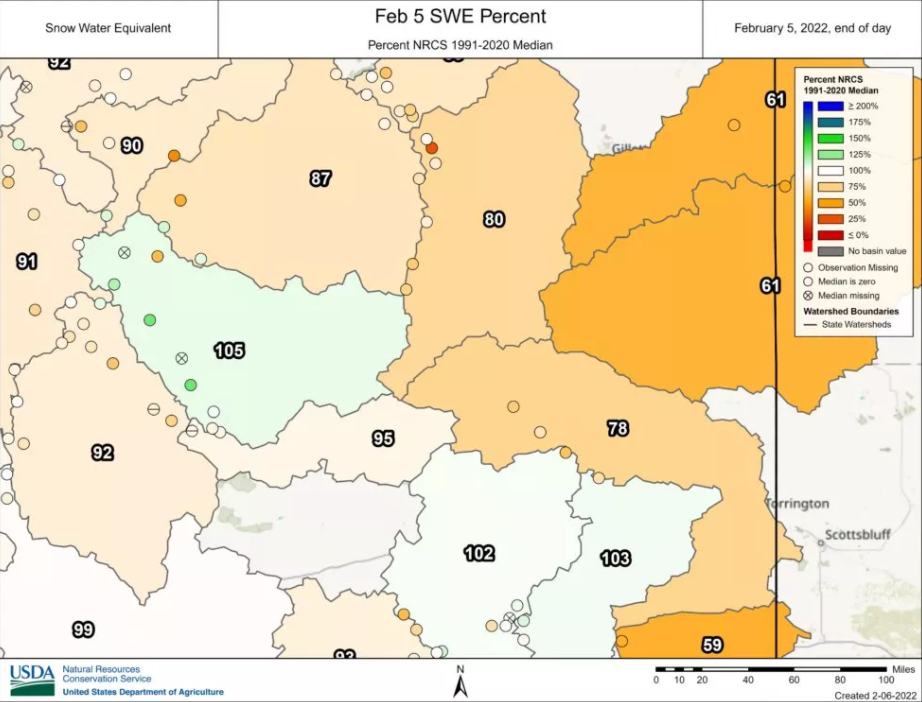 Provided by Jack Hales
Since the first week of January, snowfall has been very limited across Wyoming. With a wet December, above normal snow packs were reported much of the interior west around New Years.
However the SWE (snow water equivalent) has basically flat lined across much of the area due to the extended period of storm free days. As of February 6 all areas are now below 100% of normal and dropping.

Of greater interest to Star Valley is the snowpack of the surrounding mountains. The data from the Willow Creek SNOTEL site is a good source for evaluating the Salt River Range snowpack. This automatic observation has a record of 40 plus years.
As can be noted on the SWE graph from the Willow Creek observation, there essentially has been no increase in the snowpack since the first week of January.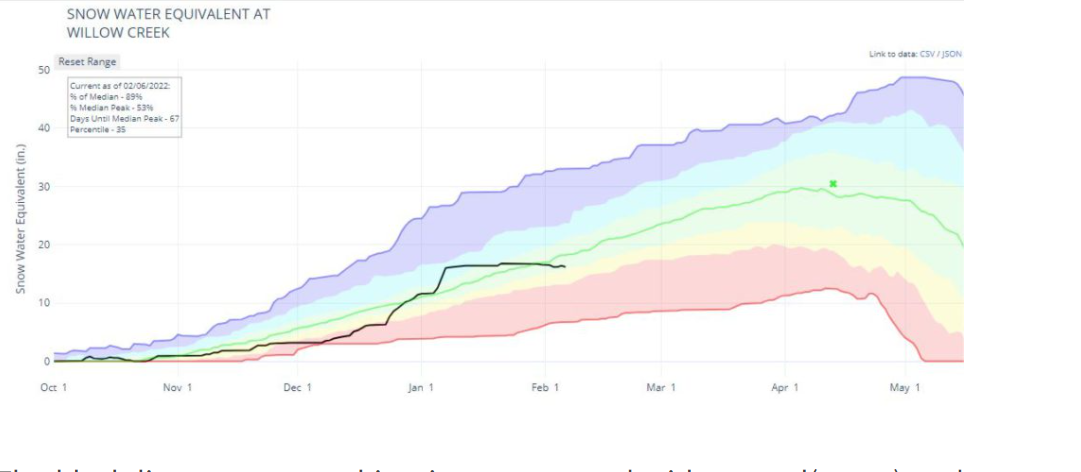 Let us know what you think!
Tagged:
Salt River Range
Snow Water Equivalent
Star Valley snowpack
Willow Creek SNOTEL