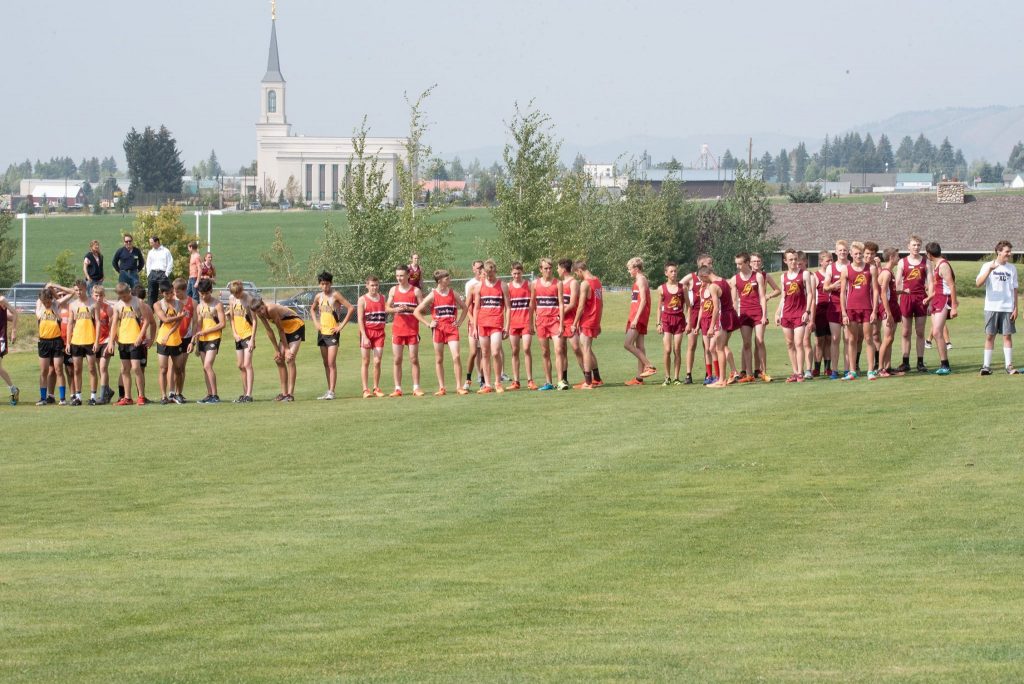 It was a full weekend of action for Wyoming sports teams as the Fall season is officially underway for all sports.
Star Valley Cross-country hosted a 2019 Wyoming state preview on Friday afternoon. Soda Springs took the team title with 38 points. The Braves were second with 61. Peter Visser and Taylor Horsley finished first and second respectively. Soda Springs also took the girls team title with a near-perfect score of 16. The Cardinals took the top four spots and five of the top six. Rock Springs was second with 51 points. It was Tiger sophomore Shaunti Longfellow to broke up the perfect score with a 5th place finish. Star Valley was third with 70. Emmy Heywood and Shaelee Angell were 8th and 9th respectively. Mountain View was fourth with 74 points, nipping Rock Springs. The harriers will be at the Cardinal Classic in Soda Springs this weekend.
CLICK HERE FOR FULL RESULTS FROM THE SV STATE PREVIEW RUN.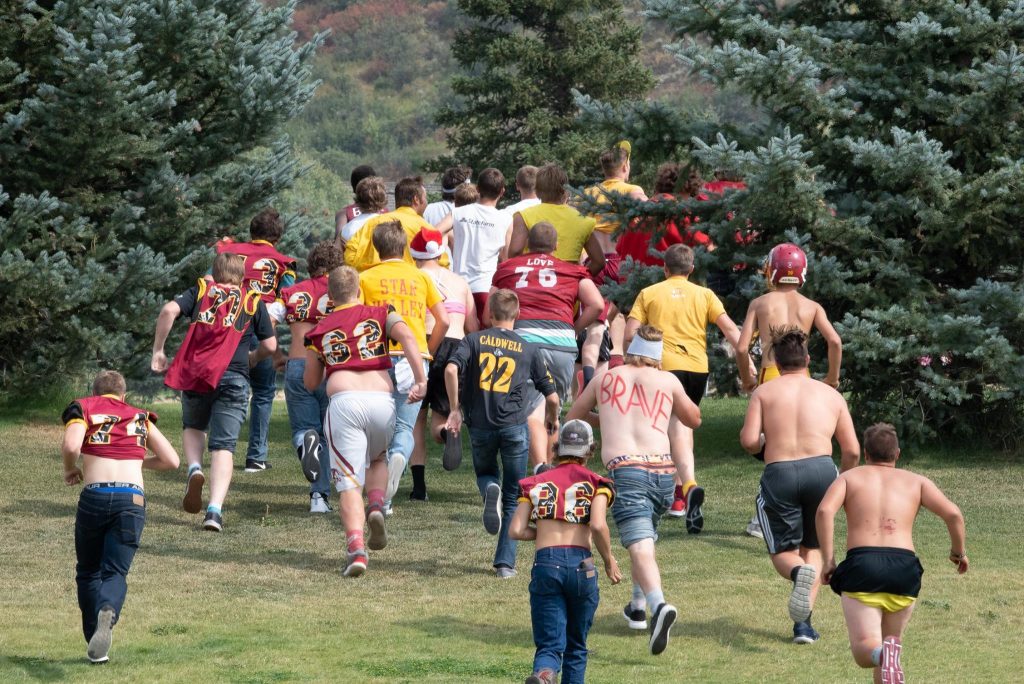 In Football, the Braves went toe to toe with the Hillcrest Knights at the Rocky Mountain Rumble in Pocatello, losing 42-21 in the contest. Dean Shaw passed for over 100 yards and rushed for over 100 in the effort. The junior varsity lost to the Ririe Bulldog varsity 39-14 and freshman team defeated the Ririe JV, 19-0. Star Valley will host the Blackfoot Broncos this Friday evening in Afton. The Kemmerer Rangers will be scrimmaging with the Riverton junior varsity this Friday in the wake of Saratoga dropping their football program for the season. The Rangers will be 1-0 to start the season. Mountain View will make the short trip to Cokeville to face off against the Panthers in a 4 p.m. game this Friday.
In Volleyball, the Lyman Eagles outlasted the Mountain View Buffalos to win the annual Cokeville Tournament three games to two. The Alta Hawks out of Sandy Utah defeated Cokeville for 3rd place and the Lady Braves defeated Gillette for the consolation bracket champrionship. It was a solid weekend for Star Valley with two wins over Gillette, and wins over Green River and Bear Lake. The JV team only lost one match in Cokeville and the freshman team won their tournament in Evanston. The Kemmerer Rangers were at the Riverton Invitational where they went (1-5 overall, picking a victory over Thermopolis. Many of the regional teams will see each other again this weekend in tournament play in Evanston.
SVHS junior varsity golf will be at Pinedale this Tuesday, August 28, while the varsity will be back in Lander this Thursday and Friday to face the defending champs.