Spooktacular Harvest Craft Fair coming to Thayne Community Center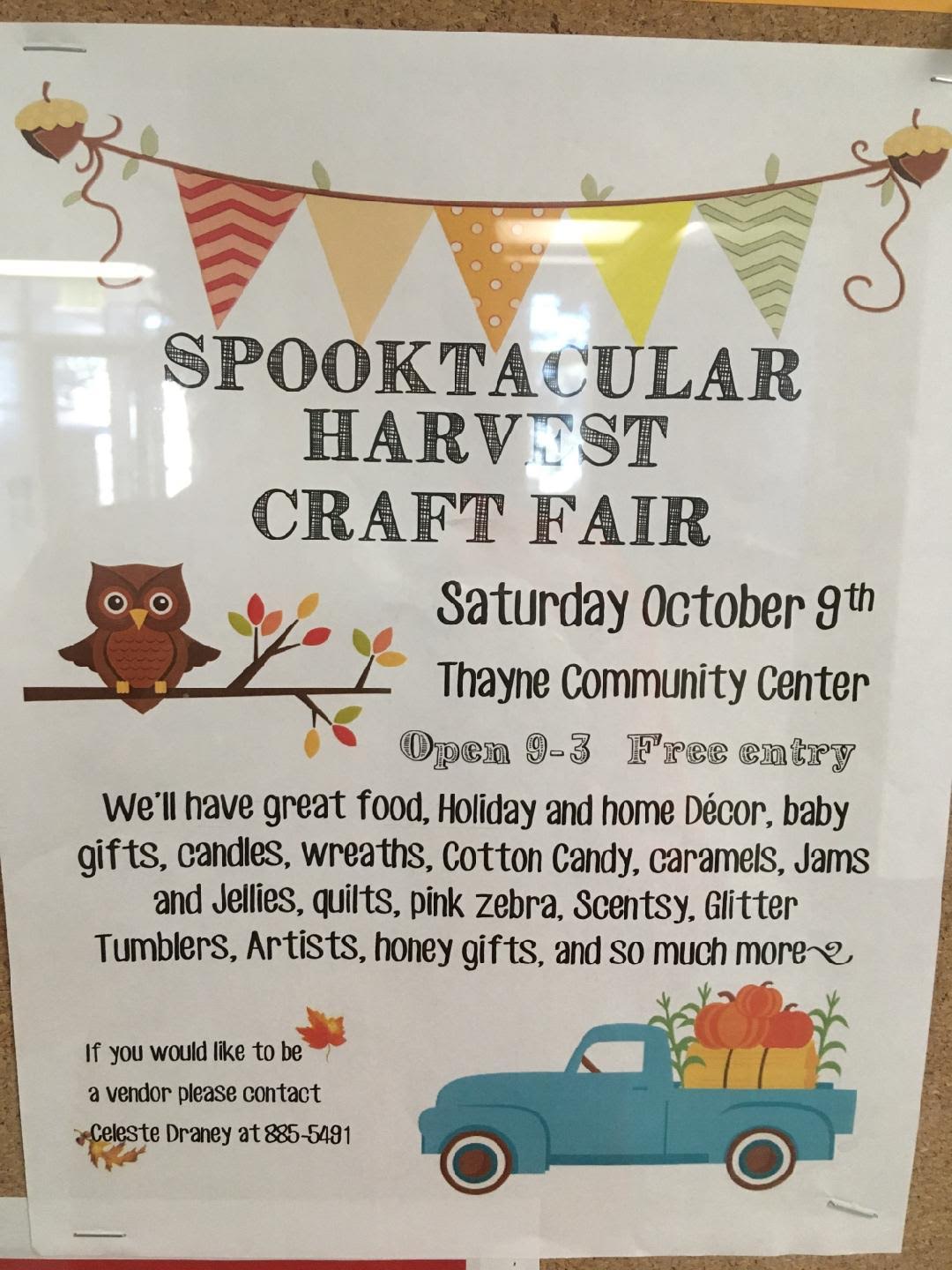 ◆ Join the fun on Saturday, October 9.
Thayne Community Center is hosting the annual Spooktacular Harvest Craft Fair on Saturday, October 9 from 9 a.m. to 3 p.m. Admission is free.
Vendors will be in the gym offering holiday and home décor, food, baby items, candles and wreaths, candies, jams and jellies, quilts, glitter tumblers and honey gifts. Organizations like Pink Zebra and Scentsy will have representatives there with merchandise on hand.
Broulim's will also be there taking applications for employment.

"It's usually pretty well attended," said fair organizer, Celeste Draney. "I do this the first or second week of October every year. This is either the fifth or sixth year I have put it on, and I plan to continue doing it because it's really fun. I really love fall. You can do Halloween crafts and fall decorations in the fall. I also really enjoy craft fairs. I love meeting people. I love to talk to people, and I have done a few fairs in the fall and I have really liked them. It's been great."
For more information about the fair, contact Draney directly at 307-885- 5491.
Let us know what you think!
Tagged:
Celeste Draney
Spooktacular Harvest Craft Fair
Thayne Community Center