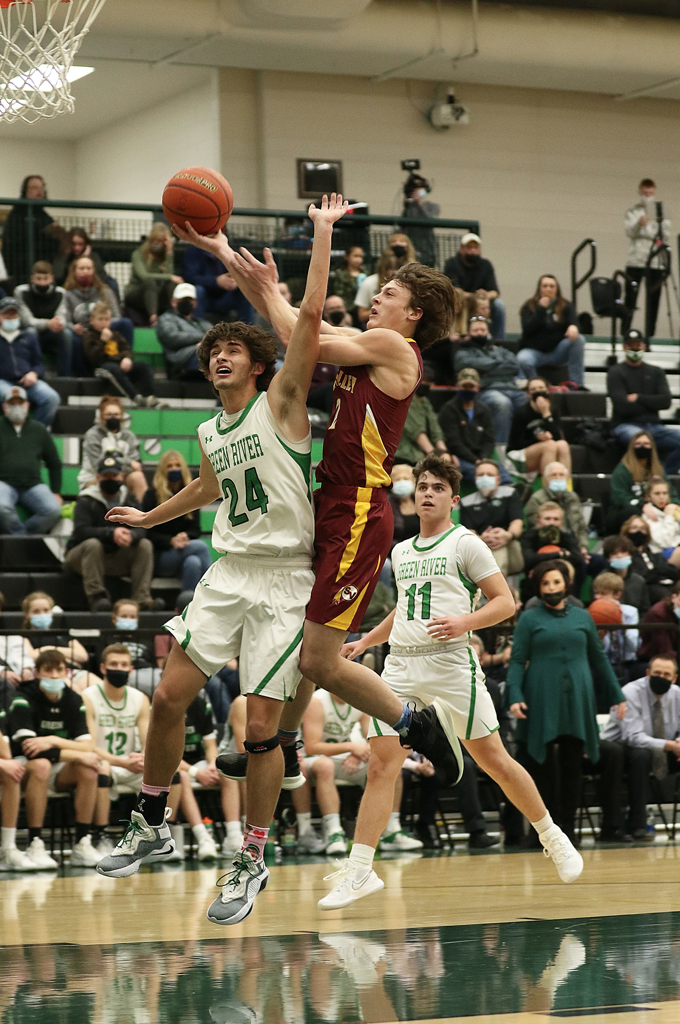 The regular season came to a close on Saturday evening for the Star Valley Basketball teams as they completed their slate in the gym of Green River High School.
The varsity girls battled #5 Green River back and forth for the entire game before coming up short in a 44-38 final in which the Wolves took advantage of their opportunities at the free throw line. Green River hit 12 of 16 attempts in the contest. Star Valley shot just two of six from the charity stripe and didn't attempt any in the second half.

Addie Butler, Amber Milne and Emma Thomson all finished with eight points for the Braves who will be the #2 seed in this week's 4A Southwest Tournament which will be back at GRHS.
The Wolves got 17 from Kayde Strauss and seven points from Megan Counts.
On Thursday, March 4, the Wolves will take on Jackson and the Braves will face Evanston. Winners will earn a trip to the 4A State Tournament and play each other for the top district seeding. The losers will see their seasons come to a close.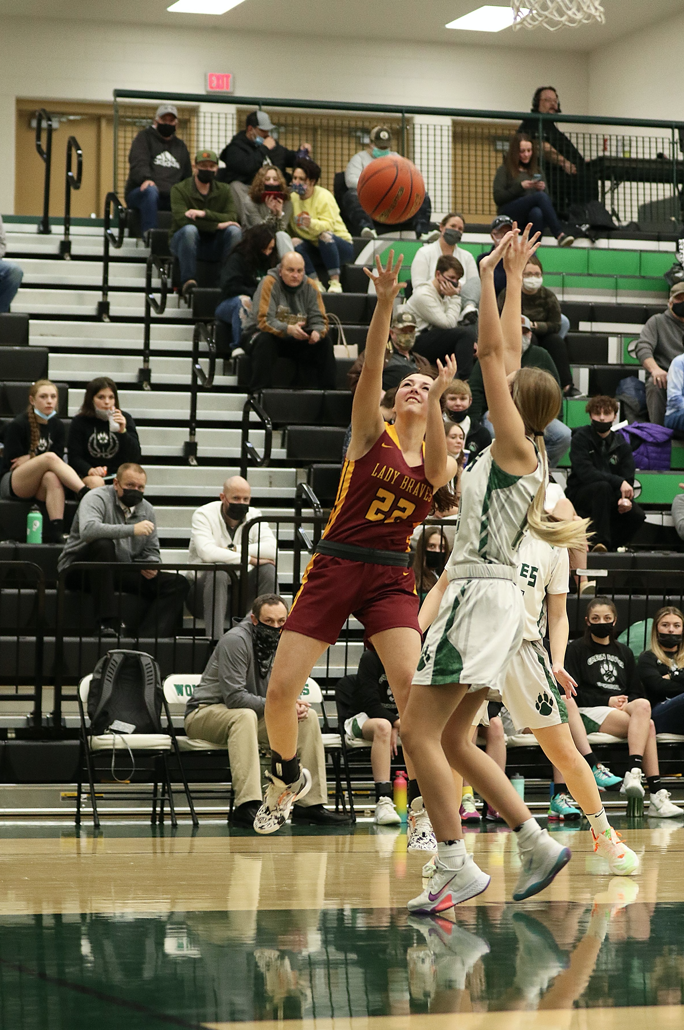 In the boys game, the Braves came out red-hot from beyond the arc, hitting their first five three-point baskets and jumping out to a 21-7 first quarter lead. The margin swelled to 30 at one point and the junior varsity played nearly the entire fourth quarter in a 64-44 Star Valley win.
Kolter Merritt led the team with 14 points. Cache Bagley and Tristan Kleeman scored 10 points apiece and combined for ten steals. Zach Johnson finished with 13 points.
The Braves have now won 12 straight games and will be the top seed in the 4A Southwest Regional Tournament which will be in Afton. They will face off against the Jackson Broncs on Thursday, March 4. A win would put them into the District championship against the winner of Evanston and Green River.
The four state qualifying teams from the Southwest and Northwest will play in Riverton on Saturday March 6 for State Tournament seeding. Star Valley games will be broadcast by SVI.

4A Girls Southwest (@ Green River High School) Thursday, March 4
#1 Green River vs #4 Jackson Hole  1 p.m.
#2 Star Valley vs #3 Evanston  3 p.m.
Winners play at 6 p.m.
4A Boys Southwest (@ Star Valley High School) Thursday, March 4
#1 Star Valley vs #4 Jackson Hole
#2 Evanston vs #3 Green River
Winners play at 6 p.m.
Let us know what you think!