Star Valley Care Center named a 2019-2020 Best Nursing Home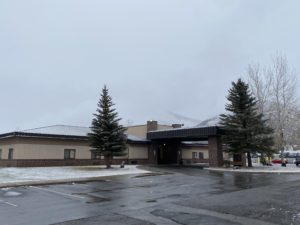 Star Valley Care Center, a service of Star Valley Health, has been named as 2019-2020 Best Nursing Home by U.S. News and World Report. The ranking places the local care center among the top 19 percent of U.S. skilled nursing home facilities.
According to information provided by Star Valley Health, the care center earned this status by achieving a High Performing rating, which is the highest possible rating for long term care facilities.
The Star Valley Care Center has been recognized for excellence previously.
Earlier this year, the Star Valley Care Center was recognized by the Centers of Medicare and Medicaid as a Five Star facility and received the Quality Achievement Award from Mountain-Pacific Quality Health.
"We are honored to be recognized nationally as a Best Nursing Home again." Eli Lainhart, Nursing Home Administrator and Star Valley Health Vice President of Support Services. "It is a privilege to be acknowledged for the care we provide our residents and for the hard work of our staff. This would not be possible without our great staff."
The U.S. News Best Nursing Home ratings utilize publicly available data in completing their analysis and ratings. More than 15,000 nursing homes across the country are analyzed as part of the process.
Data used in determining the performance level of a nursing home includes: resident care, safety, staffing, health inspections and more.
For more information regarding the U.S. News and World Report Long Term Care ratings visit health.usnews.com.

Tagged:
Eli Lainhart
Mountain-Pacific Quality Health
Star Valley Care Center
Star Valley Health
U.S. News & World Report