Star Valley Chamber of Commerce Business Highlight: The Greys River Saloon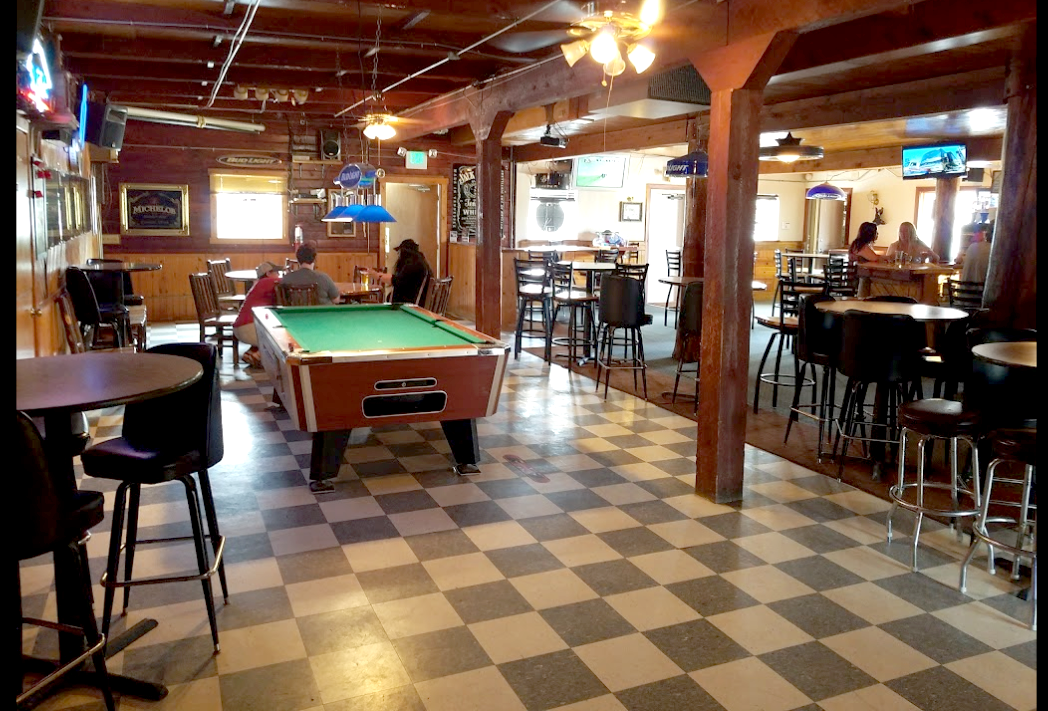 ◆ New owner expanding family-friendly hospitality.
Talk about going "where everybody knows your name" and "our troubles are all the same." A few years ago, one regular to Tavern On The Greys – now known as Greys River Saloon – found out just how many people in Alpine and throughout the valley knew his name.
While river rafting, he joined buddies for some cliff jumping. But he slipped, fell and shattered his ankle and heel.

"We did a big fundraiser in the bar for him," Teresa Miller, Greys River Saloon manager, recalled. "He showed up, and we gave him all the money. Almost every business in town donated. One gentleman built birdhouses [that we sold]."
When they handed the young man all the cash, "he sat down and he just cried. It was just great."
Miller spoke with SVI Media recently for the regular Star Valley Chamber of Commerce business highlight. She lauded new owner Alpine Mayor Kennis Lutz for his innovative approach to the longtime Alpine hangout.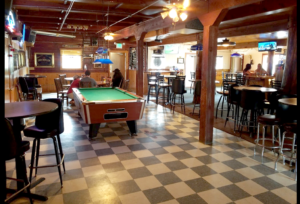 Under Mayor Lutz's direction, the Tavern is renovating, building a new kitchen, expanding the menu and diversifying. "Lots of locals hang out here now with food," Miller said. "We're family-friendly. The kids come in."
"We donate to all the community events," she related, "and sponsor a lot of events here. We have had the Shriner's [horse chariot] races in Afton. We sponsor runners down there. Any community event we donate to, and we sponsor.
"We have a great community. There are great people in our community that we want to help," she added.
Among the many regulars are the RV park visitors who come each summer to Star Valley – whether they are passing through or fishing the Salt River. In fact, the saloon also runs the RV park out of the caboose recently hauled in by Mayor Lutz for an RV park office and shop.
So now with the dartboard, gaming machines, pool table, jukebox will come more tasty treats. Possible additions, said Miller, will be prime rib, steaks and pasta dishes. Perhaps their specialty, however, is the build-your-own Philly steak sandwich.

Miller doesn't just expect the usual business owners frequently gathering to discuss contracts over a burger and a Coke or cold beer. She also expects the growth of Greys River Saloon into a bar and restaurant to grow with the community.
"We will keep upgrading as we go. I see it being very successful. Just making it nicer and nicer. It's nice to work somewhere that people like."
* Editor's Note: According to genius.com, the theme song for the 80s sitcom Cheers is by Gary Portnoy and Judy Hart-Angelo.
Let us know what you think!
Tagged:
Greys River Saloon
Kennis Lutz
Tavern On The Greys
Teresa Miller
Town of Alpine