Star Valley Health Board Members Sworn in for Four Year Terms
Four members of the Star Valley Health board of trustees were sworn in November 22 by hospital attorney Dale Cottam.
Returning for a four-year term are Mindy Lyman, Cole Helm, and Marlowe Scherbel. Abbie Aullman is new to the board and will also serve for four years.
The board of trustees is the governing body of the hospital. Members are responsible for developing and reviewing the hospital's mission and strategy.
"We are so fortunate to have these remarkable community members help govern the direction of the future of Star Valley Health," said Dan Ordyna, CEO. "They represent so well the sentiments and opinions of our surrounding communities. We can't thank them enough for the many hours of service they provide.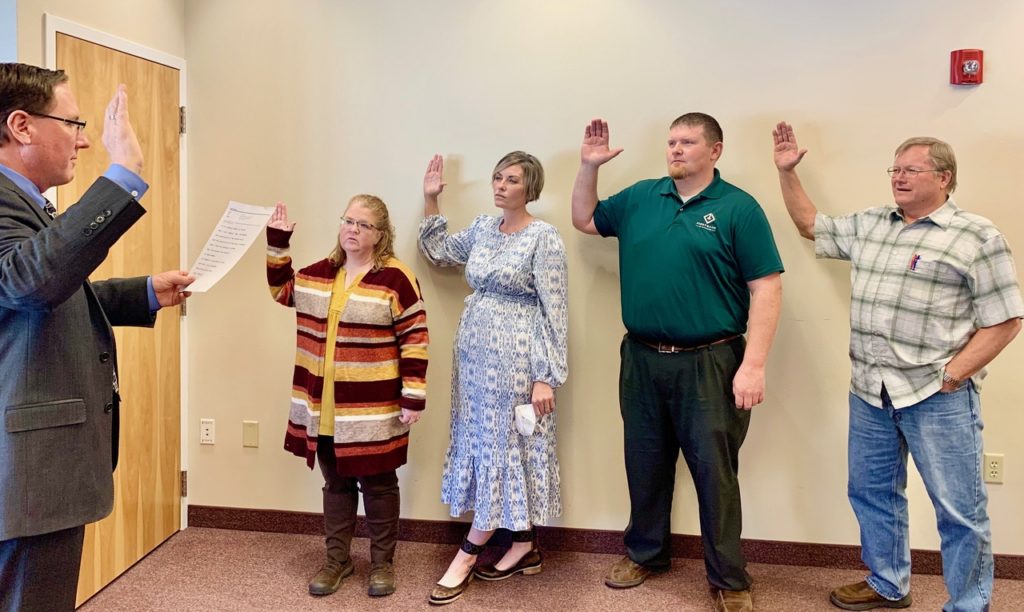 Let us know what you think!
Tagged:
Abbie Aullman
Cole Helm
Marlowe Scherbel
Mindy Lyman
Star Valley Health