Star Valley Health welcomes helping hands of National Guard Recruits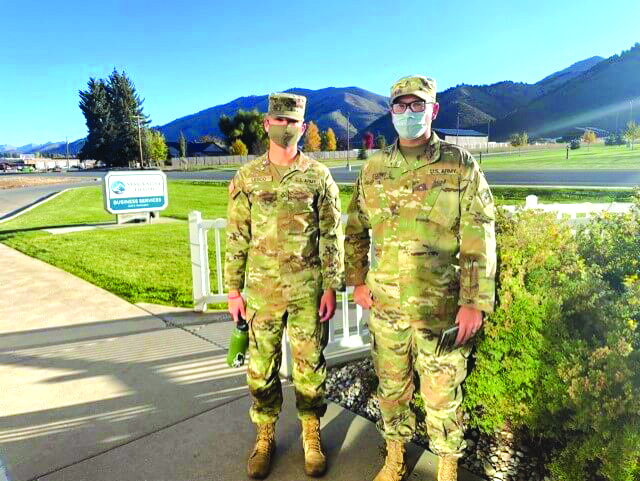 ◆ Three recruits are assigned to serve at Star Valley Heath through December.
Courtesy of
Star Valley Health Blog
Star Valley Health welcomes the National Guard Recruiters for a 90-day deployment. They will serve in different capacities.
The Wyoming Department of Health and The Wyoming Hospital worked with The Wyoming National Guard and the Governor's office to deploy over 100 Wyoming National Guard troops to Wyoming Hospitals that need additional help due to the many circumstances that exist with lack of people applying for jobs in healthcare across the State.
Through this program, SVH applied for help in a few departments that have been short-handed for many months. We asked for four troops that could help us in Environmental Services, Food Services and with some additional COVID testing requirements in the Care Center.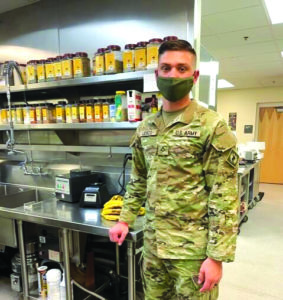 SVH has been assigned three troops that will be deployed at our facility until the end of December. There may be additional help from the Guard at that time. Cynthia Clinger, our EVS Director, has volunteered to help organize and assign these troops to various areas in the hospital.
Sgt. Clark has been with the Wyoming National Guard since 2012, and considers it an honor to be able to come in and help the community of Star Valley at this time.
"We enlisted to help our nation and our state. It's nice to come into a very welcoming environment. Everyone here at the hospital has been so welcoming, to myself, Sgt. Edwards and Pvt. Lesco."
Clark says this new assignment is a change of pace from his normal routine, but he is enjoying serving.
Names of Guard recruits:
• Private Lesco- Dietary Bravo 2300 Artillery Unit, from Guernsey, WY; working in dietary and care center.
• Sgt. Justin Clark who is deployed at SVH and lives in Etna; working in environmental services.
• Sgt. Edwards, working in environmental services.
Let us know what you think!
Tagged:
Star Valley Health
The Wyoming Hospital
Wyoming Department of Health
Wyoming National Guard