Star Valley Mercantile and Silo Floral open in Star Valley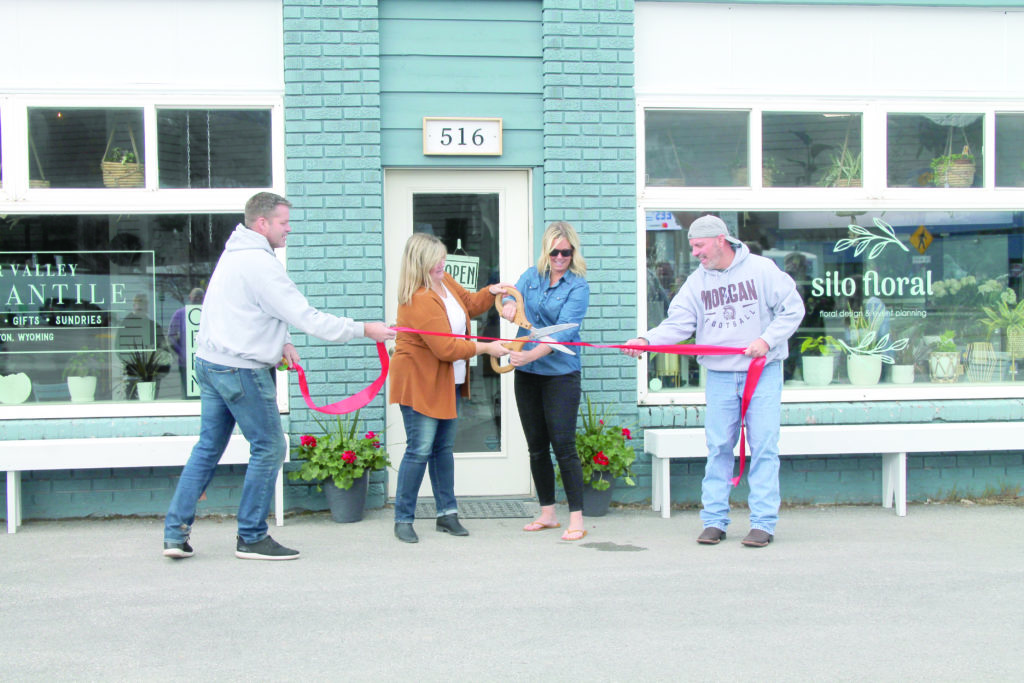 ◆ Stores offer complimentary goods and services under one roof on Afton's main street.
Afton's main street and the valley's business community welcomed two new businesses under one roof with an official Star Valley Chamber of Commerce ribbon cutting Saturday, May 6.
Star Valley Mercantile, owned by Karen LaMunyon and Silo Floral, owned by Shannon Lyle, has opened at 516 S. Washington Street.
Star Valley Mercantile features a variety of products, including home goods, pillows, blankets, soaps, lotions, high-end cleaning supplies and a variety of gifts and sundries.
"For many years I've wanted to own a boutique or business and circumstances aligned here," she said following a move to Star Valley.
Following a year where COVID limitations kept people in their homes LaMunyon said, "It made me realize how important our homes are to us."
She continued, "We need to create a welcoming environment in our homes and celebrate the 'everyday' in our homes, and celebrate relationships and friendships."

LaMunyon's business operates on that theme. "It was important for me to create a relationship for people to find things that satisfy those needs."
She continued, "You can bring beautiful things into your home that do that or buy beautiful things to give to someone and increase or improve a relationship. That's what it's all about."
Shannon Lyle has Silo Floral in the same building. She brings seven years of floral experience from Logan where she owned and operated a shop.
"I met Karen and it worked out well as a complimentary business," Lyle said of bringing Silo Floral into Star Valley Mercantile.
Silo Floral has floral arrangements you can buy on display in the store or you can order custom arrangements for weddings, funerals or special events.
LaMunyon and Lyle expressed appreciation for the community support during their first weeks in business. "Thank you for the support, it has been overwhelming," they unitedly concluded.
Let us know what you think!
Tagged:
Star Valley Mercantile