Star Valley Ranch updates master plan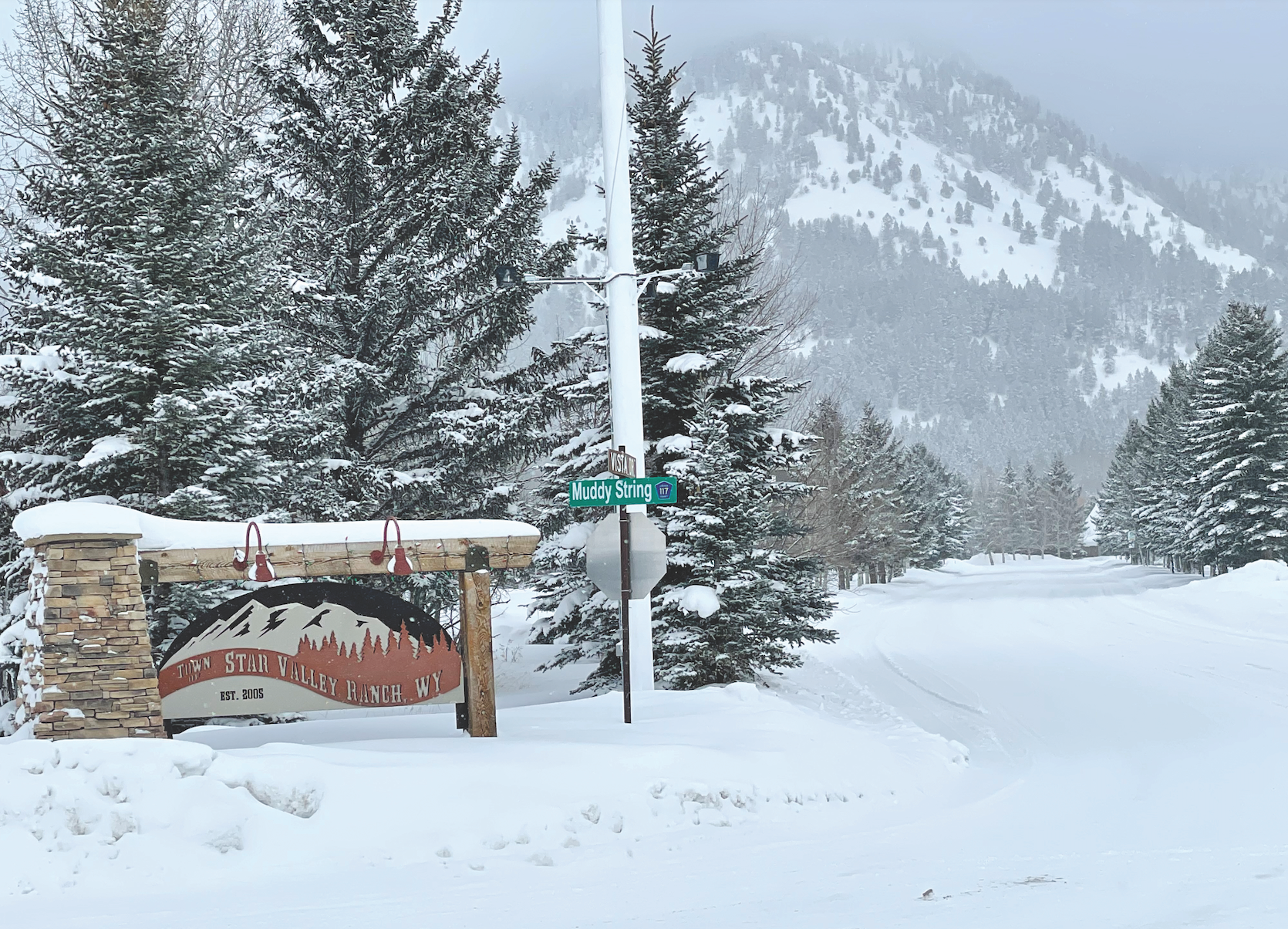 One of the fastest growing communities in Lincoln County and western Wyoming is updating a master plan that will provide direction for the coming five years.
The Town of Star Valley Ranch has already received four building applications in the first three days of 2022. In 2021, the town reviewed and approved 48 new construction permits.
To accommodate the growth and plan for the future, Star Valley Ranch has reached out to the community with focus groups and most recently a mailing seeking input that will be applied to an updated community master plan. "The biggest thing we are doing now is working on our master plan," Mayor Kathleen Buyers said this week in an interview with SVI Media. "The last time it was updated was 2014. We try to do it every five years."
Decisions on that plan will be based on community comment and input. "In the fall we had community involvement with focus groups," the mayor said as she explained how the groups came up with a series of questions for the town's residents. "They come up with the questions and those questions are going out in the mail to our residents."
She continued, "They can give the town feedback on what they want and don't want, and what they like, all of those things. It's a big deal to get that master plan done."

As the town has grown, water infrastructure improvements have been a part of the future planning. A major water project stared in the past year, should be completed in the coming summer.
"We have a couple of water projects that should finish up this summer. We call that Water Improvement Project 21," Mayor Buyers said. "We're also working on an application for $4 million for water infrastructure and that would complete it. "
The mayor said the water system provements were acknowledged by local firefighters with a recent structure fire.
"This was the biggest thing for us and it showed," she said. "A couple of weeks ago we had a fire in town and the fire department said that is the most water pres- sure they have ever had on a fire. That was exciting that we were able to supply that."
The Mayor further noted, "Fire hydrants have been the biggest accomplishment. We have over 200 fire hydrants. We have replaced almost the entire water system."
The mayor acknowledged adequate water supplies to accommodate growth in the community. "We have three water tanks," she said. "We also have four sources. We have three wells and a spring and those are the sources that furnish water for the town. So, actually we are in really good shape as far as the town goes for water."
Future SVI reports on the Town of Star Valley Ranch will include the addition of a park, community garden system and new trails.
Mayor Buyers' full interview can be heard on Swift 98.7 FM, Star Valley and The Spur, 106.7 FM Thayne/Alpine and 107.5 FM Afton.
Let us know what you think!
Tagged:
Mayor Kathleen Buyers
Town of Star Valley Ranch